The Blue Archive Hatsune Miku collaboration will soon be seeing its global release with the 14th update of the game that should be coming out next week.
Hatsune Miku initially launched as a limited-time gatcha character for Blue Archive in Japan throughout the month of  November 2021. Now she has returned for a worldwide tour.
You can see the initial reveal trailer for Hatsune Miku's appearance in Blue Archive below:
In the Japanese release, players had to save at least 200 pulls in order to guarantee they'd get Miku as a playable unit. In battle, she acts as a backline support unit, singing a charming little melody in the midst of a war-torn battlefield.
The event also came with a short rhythm-based mini-game fitting of the Vocaloid guest star. You can actually set this mini-game to auto-play if you'd rather just watch Miku put on a sparkling idol performance.
In terms of unit tiers, on our Blue Archive Tier List (last updated May 2022) Miku, unfortunately, didn't score so high, placing as a D-ranked unit. She is described as "Provides area healing, but considered inferior to more specialized characters."
Still, if you're a fan of the digital diva, that shouldn't discourage you from trying to pull for her or enjoy playing as her. She's far from unplayable and who knows, maybe you'll find some special technique with her that none of us could have seen before.
Blue Archive is available for mobile devices.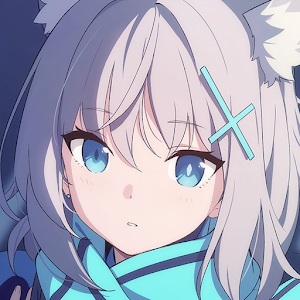 Blue Archive
Android, iOS
You have been appointed as an advisor to the Federal Investigation Club, Schale, located in Kivotos. It's a huge academy city where numerous academies are clustered together. Resolve the endless incidents that occur in Kivotos with charming allies full of personality, and build special memories with them!
---
Check This Out Next
---