Thanks to the power of foresight and the confirmation of a slightly accelerated tempo, here's a Blue Archive tier list to help you plan your future pulls, as of the game's January 2022 update in Japan.
The following tables will duly note any recommendations from the community taking into consideration particular modes or bosses they may be considered best in. Of course, preferably you would want to get them all their highest tier gear and skill levels.
Any names may be subject to localization changes.
Without further ado, here's the all-inclusive Japan release Blue Archive tier list as of January 2022, inclusive of event characters. For reference, at time of writing:
Global is running the Ivan Kupala event with a Cherino and Karin rate up.
Exact schedules and timing will depend on Nexon.
The Hatsune Miku collaboration is currently confirmed to be arriving to Global.
STRIKER
NAME
TIER
ROLE
TOTAL ASSAULT
NOTES
IORI
S
DPS
Binah, Chesed
Generally strong at all levels, even if she doesn't START there.
TSUBAKI
S
Tank
N/A
Get her her T4 equipment and 3-star for even more durability.
NERU (BUNNY)
S
Tank
Kaiten FX Mk.0
Has taunt, can change position. Low HP.
NONOMI
S
DPS
Chesed
Great in Base Defense commissions with her attack spread.
KOHARU
S
Healer
Hieronymus, Kaiten FX Mk.0
A frontline healer, low cost skill.
IORI (SWIMSUIT)
S
DPS
Hieronymus, Kaiten FX Mk.0
High single target damage. Go pew pew.
ASUZA (SWIMSUIT)
S
DPS
Kuro Shiro, Peperodzilla
High power Mystic attack, brings defense debuff.
HARUNA
S
DPS
Kuro Shiro, Peperodzilla
High power Mystic attack, notable to counter Tsubaki in PVP as well.
ARU
S
DPS
Hieronymus, Kaiten FX Mk.0
Basically go pew pew, if a little fragile.
HINA (SWIMSUIT)
S
DPS
Kaiten FX Mk.0
Unlike her regular version, has low cost attack skill and continues to buff herself on EX skill use.
CHERINO
S
DPS
Binah, Chesed
Powerful and focus target. Large spread attack comes at high skill cost.
IZUNA
A
DPS
Kuro Shiro
Mystic attacker with high damage potential. Somewhat low durability outside of dodging.
HIFUMI
A
Supporter
Chesed
Very useful across all modes, can pull aggro with skill.
MUTSUKI (NEW YEAR)
A
DPS
Peperodzilla
Low cost skills, buffs herself when EX skills hit enemies.
ASUZA
A
DPS
Hieronymus, Kaiten FX Mk.0
Especially tailored as a boss killer with high firepower and defense debuff.
HINA
A
DPS
Hieronymus, Kaiten FX Mk.0
PVP use lets her snipe the back. Powerful, but costly skill.
ASUNA (BUNNY)
A
Supporter
Kuro Shiro, Peperodzilla
Brings defense debuff on AOE damage.
MOMOI
A
DPS
Chesed
Can buff self, with strong skill. Synergizes with her sister, Midori.
SHUN
A
DPS
Hieronymus, Kaiten FX Mk.0
One of the "better" characters in PVP. Low cost skills, increases skill gauge at start of battle.
KARIN (BUNNY)
A
DPS
Kuro Shiro, Peperodzilla
Has defense ignoring damage, but high skill cost.
CHISE
A
DPS
Peperodzilla
Mystic attacker, brings AOE damage.
ARU (NEW YEAR)
A
DPS
Chesed
Best in swarms, reduces CD after defeating a number of enemies.
MIDORI
A
DPS
Binah, Chesed
Has heal, AOE damage. Synergy with sister Momoi.
SHUN (CHILD)
A
DPS
Hieronymus, Kaiten FX Mk.0
High defense ignoring damage, tailored to Total Assault, considered more for "advanced players" due to buff timing.
HOSHINO
A
Tank
N/A
Offers high durability once geared up.
SUMIRE
A
DPS
Chesed
Gets better with better gear.
SHIROKO (RIDING)
A
DPS
Kuro Shiro, Peperodzilla
Mystic attacker, great against multiple enemies.
YUUKA
A
Tank
N/A
All purpose tank. Lower defenses can't be compensated with equipment.
ARIS
A
DPS
Peperodzilla
Mystic attacker who takes time to ramp up.
MUTSUKI
A
DPS
Hieronymus, Kaiten FX Mk.0
High firepower, peak potential held back by random placement of mines.
TSURUGI (SWIMSUIT)
B
DPS
Kuro Shiro, Peperodzilla
Can be both a tank and attacker.
CHINATSU (HOT SPRING)
B
Supporter
Kuro Shiro
Can buff ATK SPD of allies, but her own attack is low.
IZUMI (SWIMSUIT)
B
Supporter
Kaiten FX Mk.0
Best in stages where stuns can work.
YUZU
B
DPS
Chesed
Can see use in PVP due to being able to attack the backline.
JUNKO
B
DPS
Binah
Firepower goes up as HP goes down, with one time immortality.
EIMI
B
Tank
N/A
High durability with self heal. T4 equipment will only further improve defenses.
SERIKA
B
DPS
Hieronymus, Kaiten FX Mk.0
Self buff for more damage, stronger at 3-stars.
NATSU
B
Tank
Kuro Shiro, Peperodzilla
Self heal and can clear Peperodzilla's debuff.
AKARI
B
DPS
Kaiten FX Mk.0
If you need to counter light equipment enemies, bring her. Skills focus on her DPS.
SHIROKO
B
DPS
Hieronymus, Kaiten FX Mk.0
Low cost, no frills skills. As the game matures, she's somewhat dropped off besides in Total Assault.
TSURUGI
B
DPS
Chesed
Can bring high firepower, gets more AOE capabilities thanks to EX skill. Best for when there's lots of small fry.
AKANE
B
Supporter
Binah, Chesed, Kuro Shiro
Brings great defense debuff against Total Assault bosses.
PINA
B
DPS
Binah
Can fire off rapid consecutive shots.
HARUKA
B
Tank
N/A
Best with T4 equipment.
KIRINO
B
Supporter
N/A
Provides a lot of evasion buffs, but herself doesn't bring much firepower.
ASUNA
C
DPS
Kuro Shiro
Would prefer 3-star upgrade for more firepower.
MAKI
C
DPS
Binah, Kuro Shiro
Brings powerful debuff.
SUZUMI
C
Supporter
Kaiten FX Mk.0
No frills skills, and that's about it.
NERU
C
DPS
Binah, Chesed
Best against single targets.
KAYOKO
C
Supporter
N/A
More to PVE environment, with her crowd control. Somewhat costly skill.
IZUMI
C
DPS
Hieronymus
Skills considered somewhat anti-synergistic. Still, maybe a self-sustaining DPS could be useful.
HASUMI
D
DPS
Binah, Chesed
EX skill is single target damage.
KOTORI
D
Supporter
Binah, Chesed
Provides cover for allies.
SPECIAL
NAME
TIER
ROLE
TOTAL ASSAULT
NOTES
HIBIKI
S
DPS
Hieronymus, Kaiten FX Mk.0 (All-rounder)
Handles swarms or single targets equally well.
KARIN
S
DPS
Binah, Chesed
High damage single target skill, buffs ally ATK.
SERINA
S
Healer
N/A
Cheap and relatively frequent healing.
KOTAMA
S
Supporter
N/A
Buffs considered mandatory for DPS races.
AKO
S
Supporter
N/A
Buffet of buffs.
MASHIRO (SWIMSUIT)
S
DPS
Kuro Shiro, Peperodzilla
Best suited for PVP modes as a tank counter (e.g. Tsubaki)
SAYA (CASUAL)
A
DPS
Chesed
Great against many / stationary enemies. Also great team buff.
HANAE
A
Healer
N/A
Regeneration over burst heals.
SERIKA (NEW YEAR)
A
Supporter
Chesed
Wide spread attack great against many enemies.
YOSHIMI
A
Attacker
Chesed
Ranked highly due to stunning capabilities.
AIRI
A
Supporter
N/A
Best utilized in Bounty missions thanks to her debuffs. 3-star recommended for use in Total Assault.
SAYA
A
Attacker
Kaiten FX Mk.0
High skill cost, but also high damage over time potential. Manual control recommended.
NODOKA (HOT SPRING)
A
Healer
Hieronymus
Multi-proc heal considered valuable, along with her ally buff.
CHERINO (HOT SPRING)
A
Supporter
Hieronymus, Kaiten FX Mk.0
Tactical support by summoning in a tank, also powerful ally buff.
HARE
A
Supporter
Kaiten FX Mk.0
Stuns and buffs ally evasion rate.
MASHIRO
A
DPS
Hieronymus, Kaiten FX Mk.0
Raises accuracy of allies to counter evasion-based defenses.
HATSUNE MIKU
B
Supporter
N/A
Provides area healing, but considered inferior to more specialized characters.
FUUKA
B
Healer
N/A
Relatively easy to upgrade, healing helps reposition characters.
HIFUMI (SUMMER)
B
Supporter
Chesed
Can provide high firepower, but 10 cost is really steep.
AYANE
B
Healer
N/A
Area healing on some delay, can miss repositioning characters.
CHINATSU
B
Healer
N/A
Great single target recovery. Can buff ally defense at 3-stars.
UTAHA
B
DPS
Binah, Chesed
Turret can draw aggro. Also regularly summons turrets.
MARIE
C
Supporter
Peperodzilla
Skill cleanses Peperodzilla's debuff.
HANAKO
C
Healer
Hieronymus
Can set a continuous healing area, but may prove a hassle if you need to keep moving.
JURI
C
Supporter
Kaiten FX Mk.0
Draws aggro and damages enemy with EX skill.
SHIZUKO
C
Supporter
Kuro Shiro
Increases accuracy while protecting allies with a shield. Shield currently not seen as useful.
SHIMIKO
C
Supporter
Kuro Shiro
Can summon cover and shield allies. Shield currently not seen as useful.
NODOKA
C
Supporter
Chesed
Increases ally accuracy and decreases enemy evasion. Manual control probably preferred.
---
Regardless of the tier list, as previously noted in the reroll tier list, a game like this is really best when you pull for "waifu" over meta. If you're a player who wants to get the most out of your Pyroxene, then by all means use this as a guideline.
Good luck to all Senseis!
Made in reference to game8's tier list.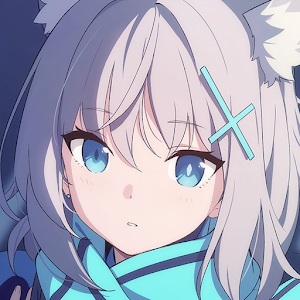 Blue Archive
Android, iOS
You have been appointed as an advisor to the Federal Investigation Club, Schale, located in Kivotos. It's a huge academy city where numerous academies are clustered together. Resolve the endless incidents that occur in Kivotos with charming allies full of personality, and build special memories with them!