As part of Tokyo Game Show 2023 and prior to the release of Synduality: Echo of Ada, we got to speak with Producer Yosuke Futami and Director Yohei Kataoka in an interview.
PvE and PvP
One of the first questions we asked was whether was there a chance to make a separate PvE mode, considering how a lot of people were intimidated by the idea of PvP.
To which, they replied with saying they couldn't give us a fair answer today. However, they did mention that depending on the player size, there will be different types of missions that will be given to the players. There are some missions that are specifically for PvE while some are PvP based missions.
Breaking Down The Magus, Player's AI Partner
As a follow up question, we asked if there was a punishment system for players who wish to ruin the fun of other players that are mainly focusing on PvE content.
To which they mentioned that the big difference for Synduality: Echo of Ada as compared to other games is that you have Magus, your AI partner that gives you support.
For example, if you're near an elevator and there are players waiting to shoot you, your Magus will give you a heads up that players are nearby and that the area is going to be dangerous. Magus doesn't only learn what you do as a player, but also to feel itself. An example they brought up is that if there is an area that has a lot of people dying, players can open up their map and the area would be marked as red, indicating a dangerous area.
They mentioned that whether players would want to follow the orders of the Magnus is completely up to themselves. Another support that Magus can give to players is that they can direct you to a safe location if gunfire is present.
The devs brought up that there are newer merits and merits for players going on different explorations. The more players are involved in their explorations, the more chances you and your Magus can learn on what the field is going to be about, and what are the trends that are happening within specific areas.
To summarise, they mentioned that the best way is to learn how the game works with your Magus, and the more experience you have exploring, the more level of support you're going to get.
Reputation System
From the build of Synduality: Echo of Ada that we were able to try out, we asked how the game's reputation system worked and how it determines if a player is friendly or a threat.
They replied by saying that the system has a lot of connections to how the gameplay develops.
"If you are a person who has interest in killing and defeating other Drifters, then you will get a reputation of let's say being "The Rogue" independent."
"As a setting as a whole you will all start the same, as an organisation that works to get all these AO Crystal here back home as a job, but then if you went rogue, you are gonna basically separate crystal from these organisation, and when you are gonna highlighted as that person and you know that this is a dangerous person, then maybe you should stay away from." they continued.
The devs mentioned that these reputation won't be affected depending on your missions, but more on your placement.
Co-Op
Another question that we asked was whether does the game have a party system that lets you gather resources and slay enemies with your friends to prevent getting killed by other players.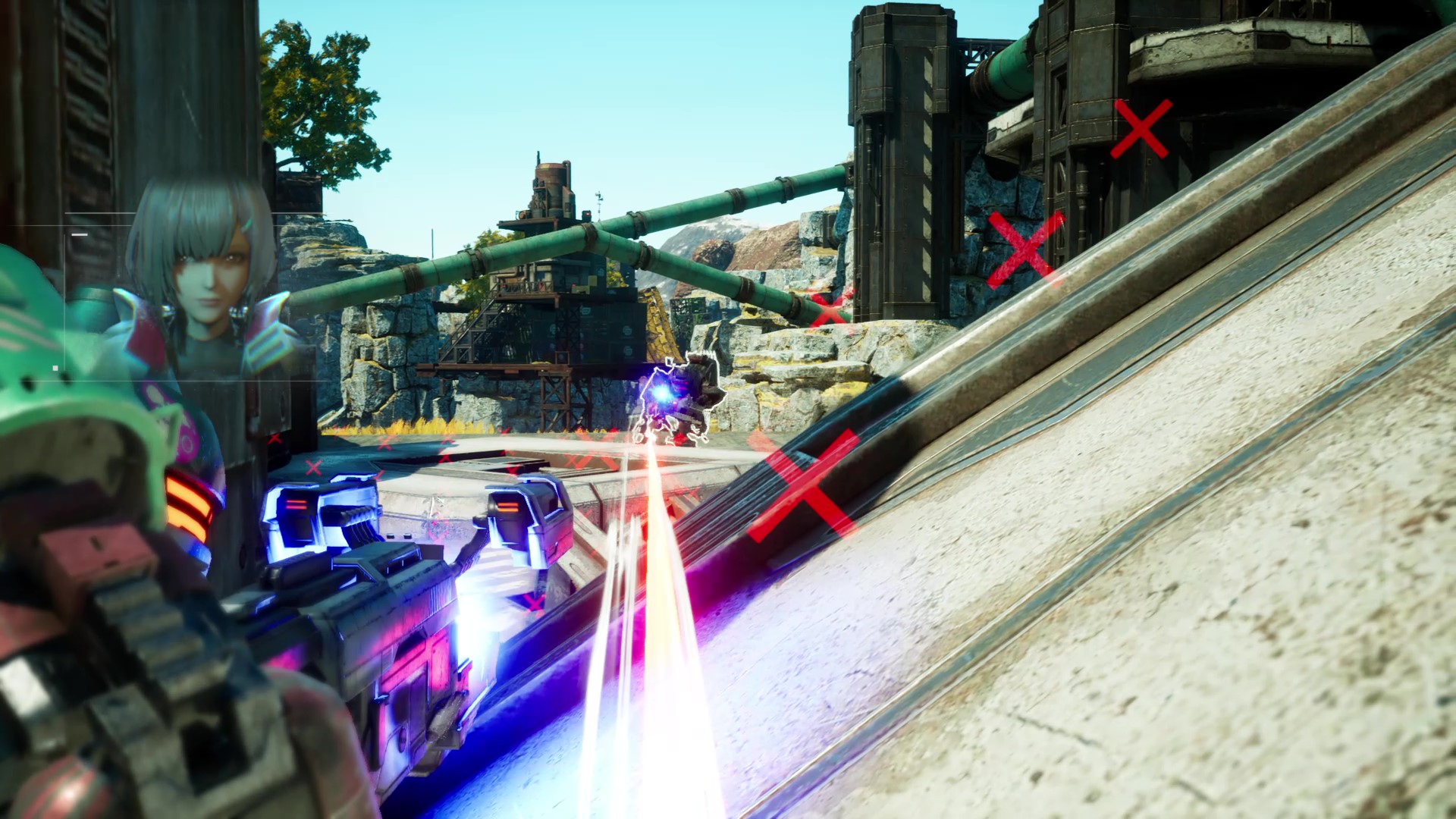 "By the time of the release, what we are trying to do is to go all out with the concept of having the player and their Magus having their journeys. So after the release we are not expecting to have like a party at the time being. So what we want the user experience for us, is to have their Magus as let's say their partner, go along to find everything." the devs replied.
Bringing Mechs From The Anime To The Game
The last question we asked the devs was whether there's a chance that we could see some of the mechs that were shown in the anime be available in the game.
To which, they replied by saying that they couldn't share any details in regards to this. However, they did hint that there will be some similarities in terms of what we might see in the anime, be present in the game as well considering how it's the same world but different timeframes.
---
We would like to thank Producer Yosuke Futami and Director Yohei Kataoka for taking the time to answer our questions about Synduality: Echo of Ada.
---
Check This Out Next
---