The youngest daughter of the Landau family, Lynx is joining her siblings Gepard and Serval as a playable character in the latest banner of Honkai Star Rail.
Lynx is a Snow Plains Development Consultant and wilderness survival expert on the planet Jarilo-VI, where she explores the vastness of the snowy environment in the world of Honkai Star Rail.
Character Preview
Lynx is a 4★ Quantum-Type character who walks the Path of Abundance. As an Abundance character, Lynx is capable of providing continuous healing but also the ability to dispel debuffs from allies.
Uniquely, Lynx is able to designate an ally who walks either the Path of Destruction or Preservation to be targeted by enemies more often. The breakdown of her kit is as follows:
Ice Crampon Technique (Basic ATK)
Deal Quantum DMG to a single target.
Outdoor Survival Experience (Talent)
Whenever Lynx uses her Skill or Ultimate, she also grants continuous healing to the target ally for a certain number of turns, allowing them to restore some HP at the start of each turn.
Allies under the effect of Survival Response will receive additional healing.
Salted Camping Cans (Skill)
When activated, Lynx restores an ally's HP and applies the Survival Response buff to them, increasing their Max HP.
If the target ally is someone who walks the Path of Destruction or Preservation, greatly increases the chance of them being targeted and attacked by enemies for a set number of turns.
Snowfield First Aid (Ultimate)
When cast, Lynx will dispel 1 debuff from the entire team and immediately restore everyone's HP.
Chocolate Energy Bar (Technique)
After using her Technique, at the start of the next battle, grants all allies Lynx's Talent's continue healing effect, lasting for a few turns.
Ascension Traces
Advance Surveying (Ascension 2) – Lynx regenerates Energy whenever an ally under the state of Survival Response is hit.
Exploration Techniques (Ascension 4) – Increases the chance of Lynx resisting Crowd Control effects.
Survival in the Extreme (Ascension 6) – Extends the duration of the continuous healing effect granted by Lynx's Talent.
Based on her abilities, Lynx is a healing specialist who is able to continuously top allies' HP up, especially with her Talent, Outdoor Survival Experience, offering additional healing at the start of each turn to party members whenever Lynx uses her Skill or Ultimate.
Speaking of her Skill, Salted Camping Cans, Lynx will target a single ally when casting the ability, restoring some HP to the friendly unit, while also granting Survival Response to them, increasing their Max HP. The Survival Response buff has a synergy with her Talent, further granting more healing at the start of the turn.
Do note that Survival Response will also cause allies who walk the Path of Destruction or Preservation to be targeted more. This effect, however, can be quite useful for certain team compositions where you want an ally to be targeted more due to their innate abilities or designated role.
Lastly, her Ultimate, Snowfield First Aid, is a straightforward ability that restores a large amount of HP to the whole team while removing 1 debuff. The debuff removal alone makes this ability extremely useful against tough enemies as having a negative status effect can hinder a character's capability since healing alone may not be enough to keep a unit alive.
Eidolons 
While Lynx is already quite capable as a healer without any Eidolons unlocked, they are still worth considering especially if you are targeting 5★ Fu Xuan, the featured character who will be sharing the banner with Lynx.
Her Eidolon 1, Morning of Snow Hike, causes Lynx's Outgoing Healing to be increased by 20% when she is restoring health to allies with HP equal to or lower than 50%, improving her healing potential and it also works with her Talent's continuous healing.
Moving on, her Eidolon 2 is called "Noon of Portable Furnace", which provides an ally under the effect of Survival Response with debuff immunity for 1 time, an extremely powerful ability that can save allies from dealing with annoying Crowd Control effects.
Dusk of Warm Campfire, her Eidolon 4, increases allies' ATK equal to a percentage of Lynx's Max HP for a turn when they have the Survival Response buff. Helpful for supporting any DPS in the team and boosting their damage capabilities.
Last but not least, the Dawn of Explorers' Chart, her Eidolon 6, further amplifies the effect of Survival Response, granting a lot more additional Max HP to allies equal to a percentage of Lynx's Max HP as well as providing some Effect RES.
Unlocking more of Lynx's healing potential while enabling allies more chance to resist Crowd Control effects.
Suggested Relic Set 
Like most Abundance characters, the way of building Lynx's Relic is quite straightforward and we suggest aiming towards bolstering her healing or supportive capabilities.
The recommended main stats and sub-stats to prioritize are as follows:
Body: Outgoing Healing
Feet: HP% / SPD
Planar Sphere: HP%
Link Rope: Energy Regeneration Rate
Sub-Stats: HP%, SPD, Effect RES
The Relic set we recommend the most is the Passerby of Wandering Cloud, which can increase Lynx's Outgoing Healing by 10% when worn with 2 pieces and also add 1 additional Skill Point to the team at the start of a battle if donned with 4 pieces.
If you do not find the extra Skill Point as useful, you can also go with 2 pieces of the aforementioned Passerby of Wandering Cloud in combination with 2 pieces of Longevous Disciple, increasing both Lynx's Outgoing Healing and her Max HP.
Alternatively, the 4-piece Messenger Traversing Hackspace is also a good choice, increasing Lynx's SPD so she can take turns more frequently, thus allowing her to heal more often. Additionally, her allies' SPD will also increase if she casts her Ultimate.
In terms of Planar Ornament, we suggest going with the Fleet of the Ageless, which increases the wearer's Max HP as well as ATK of all allies if the wearer manages to hit an SPD of 120 or higher. This allows Lynx to be a support for DPS as long as she exists in the team.
Broken Keel is a good alternate Planar Ornament choice, granting Lynx plenty of Effect Resistance passively. Furthermore, if Lynx has gotten 30% or more Effect Resistance, all allies' CRIT DMG increases.
Suggested Light Cones
Onto Light Cone choices, we would recommend Time Waits for No One as your 5★ option, as it increases the wearer's Max HP and Outgoing Healing passively, which is always welcome for healers.
However, the Light Cone has an additional effect that records the amount of Outgoing Healing and causes an enemy to take additional DMG based on the recorded Outgoing Healing value whenever they are attacked by an ally, granting Lynx a unique opportunity to also contribute in damage.
If you are going for 4★ options, Warmth Shortens Cold Nights, is a good choice as not only does it increase the wearer's Max HP, but also restores all allies' HP whenever they cast a Basic ATK or Skill, synergizing with Lynx's Talent.
Other good options include Shared Feeling and Post-Op Conversation, both choices that are able to increase Lynx's Outgoing Healing.
Final Thoughts
All in all, Lynx looks to be an extremely flexible healer who can fit nicely into most Honkai Star Rail team compositions. In fact, since her primary role is to provide healing, she can be slotted into any team as a stand-in for Natasha, Bailu, or Luocha.
As a specialist healer who can also remove debuff, Lynx immediately becomes a valuable ally to any teammates who may become vulnerable to Crowd Control effects like Jing Yuan. As her Skill also places a taunt effect on Preservation or Destruction characters to increase the likelihood of them being targeted by enemies, you can take advantage of such a mechanic for certain characters.
Characters who have abilities that interact with taking as much damage possible such as Blade and Arlan would enjoy being in a team with Lynx. Moreover, the taunt effect can be taken advantage of by placing them onto a Preservation character like Fire Trailblazer and Fu Xuan, preventing any other allies from being targeted and resulting in casualties.
A recommended team we would suggest is a Mono-Quantum team where you utilize Seele or Qingque as the main DPS while having Silver Wolf, Fu Xuan, and Lynx as supports. This particular composition is especially potent when used against enemies weak to Quantum.
We recommend pulling Lynx for her healing potential and flexibility, especially if you are currently lacking in Abundance characters for tough Forgotten Hall: Memory of Chaos runs. Otherwise, you can safely skip for her if you already have plenty of Abundance characters as each of them serves similar purposes.
What do you think of the youngest Landau, Lynx in Honkai Star Rail? Join the discussion on the GamerBraves Discord server and share your thoughts on this master snow plains explorer.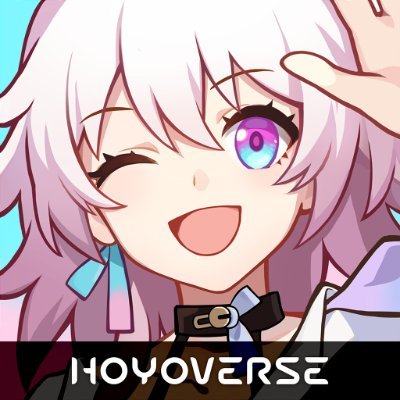 Honkai Star Rail
Android, iOS, Microsoft Windows
Honkai: Star Rail is an all-new strategy-RPG title in the Honkai series that takes players on a cosmic adventure across the stars.
---
Check This Out Next
---