Blue Archive Global is celebrating their half anniversary with the Bunny Chasers on Board story event. Bunny-themed characters and a roadmap for the events to come.
The Cleaning and Clearing members board a cruise ship to chase down the White Rabbit, the Millennium Science School's resident troublemaker. Disguised as Bunny Girls, help them pursue their target with the accompanying event story, quests and challenges. Exchange chocolate coins, bunny stickers and boarding passes in the event shop for a variety of rewards including Intact Phaistos Disc, Superior Tactical Training Blu-ray, Asuna's Eleph and more.
Neru and Karin are on-duty Bunny Girls, with Neru being a Tank with an Explosive Attack Type with mobility and barrier EX skill, and Karin a Mystic Dealer whose EX skill deals damage to enemies in a fan-shaped area.
Do check out the Blue Archive celebratory website for the content following Bunny Chasers on Board here. Some of these include:
10 May: 2nd Week of May Event, 800 Pyroxene Gift
17 May: Asuna (Bunny), Vol 3. Eden Treaty Ch. 2 Episode 1 – 9, 1200 Pyroxene Gift, additional 600 Pyroxene Gift and Merch Bundle raffle, free wallpapers and digital notes for 0.5 Anniversary
~23 May: 4th Week of May Event, 1200 Pyroxene Gift
31 May: Natsu and Mari, Exclusive Weapon update, Vol 3. Eden Treaty Ch. 2 Episode 10 – 20, 1200 Pyroxene Gift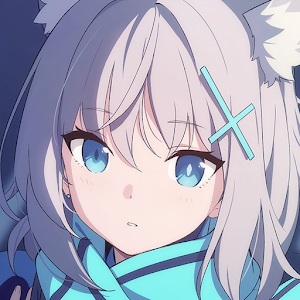 Blue Archive
Android, iOS
You have been appointed as an advisor to the Federal Investigation Club, Schale, located in Kivotos. It's a huge academy city where numerous academies are clustered together. Resolve the endless incidents that occur in Kivotos with charming allies full of personality, and build special memories with them!
---
Check This Out Next
---