Overwatch has a slew of new content centered around one of their heroes, Symmetra. The Symmetra's Restoration Challenge event includes a new short story, as well as new events that reward players for playing.
This event runs from November 18th to December 1st, and even includes rewards for watching your favorite Twitch Streamers.
The short story, titled Stone By Stone, is written by award-winning author Christie Golden. In the story Symmetra is sent to make peace with the Omnics after the Vishkar Corporation destroys a statue sacred to the Omnics.
The summary of the story is as follows:
When Vishkar Corp. inadvertently destroys a sacred statue of Aurora, the first sentient omnic, the brilliant hard-light architect Satya Vaswani—known also as Symmetra—is sent in to avert a PR disaster. She's been instructed to give the village whatever it wants—but she doesn't know what that might be. When she accepts Tekhartha Zenyatta's invitation to stay at the temple and learn about Aurora and the omnic faith, Symmetra embarks on a journey of understanding, compassion, and acceptance that results in the perfectly imperfect gift to the village, to Zenyatta… and to herself.
On top of that, the game is also adding rewards for playing the game. Winning games in Arcade, Casual or Competitive modes will get you rewards based on the total number of times you play. The rewards table is as follows:
| | |
| --- | --- |
| Wins | Prize |
| 3 | Player Icon |
| 6 | A New Spray |
| 9 | Epic Marammat Symmetra Skin |
Additionally, players will also be awarded sprays for watching their favorite Twitch streamers. The rewards are based on how long you watch the streamers, and all the sprays are from the new Symmetra's Restoration event.
| | |
| --- | --- |
| Hours | New Sprays |
| 2 | 1 |
| 4 | 2 |
| 6 | 3 |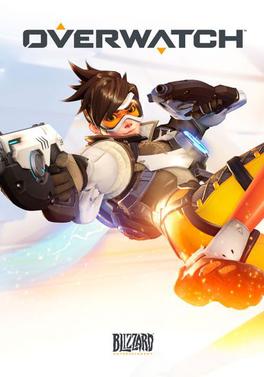 Overwatch
Microsoft Windows, Nintendo Switch, PlayStation 4, Xbox One
Blizzard's take on a team-based multiplayer first-person shooter! Featuring a whole cast of colourful characters, players fight in a variety of maps for victory.