The SINoALICE Times live stream earlier today teased Aladdin as the next character joining the female-dominated roster of SINoALICE. Besides the bare-chested sultan, the live stream also revealed more information for the Re:Zero collab which takes place tomorrow.
You can watch the live stream here:
Pokelabo did not reveal a specific release date for Aladdin. However, the previous SINoALICE Times live stream in February did mention that the next character will arrive within the next six months. As a result, Aladdin will probably debut in SINoALICE global between May – July.
As for the Re:Zero collab, it is more or less identical to the Japanese version of the event.
The characters are:
Natsuki Subaru/Sorcerer
Emilia/Cleric
Rem/Crusher
Ram/Paladin
Reinhard/Breaker
Emilia and Reinhard are obtainable through the Moonlit Flower Ch. 1 grimoire, whereas Ram and Rem are obtainable from the Moonlit Flower Ch. 2 grimoire. Subaru is a login reward for all players. In addition, completing all the collab event missions will reward players with an outfit change for Subaru.
Petelgeuse Romanee-Conti, the primary antagonist of the Re:Zero anime's first season, also will appear in this event. In particular, his Unseen Hands will feature in the collaboration purification event.
The maintenance that adds the collab to the game will also increase the rank cap from 200 to 210. Furthermore, ver. 10 of the game will add a new storage feature for all player's convenience.
Stay updated on the happenings in SINoALICE by following the game on Twitter.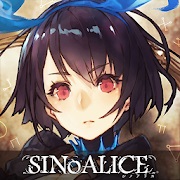 SINoALICE
Android, iOS
Fairy tale characters fight to "revive their author". Enter the dark world of SINoALICE as imagined by Yoko Taro (Drakengard, NieR).