From the Japanese Shin Megami Tensei 5 livestream, Atlus will be revealing the designs for 214 upcoming demons from 17 June onwards as we countdown to launch day. The full livestream can be seen below:
The first of the Shin Megami Tensei 5 countdown demons is the ubiquitous Jack Frost, appearing nonetheless with or without your consent. The demons will be posted daily at 19:00 JST.
Angel, Daimon, Amanozako and Fionn mac Cumhaill have also been revealed.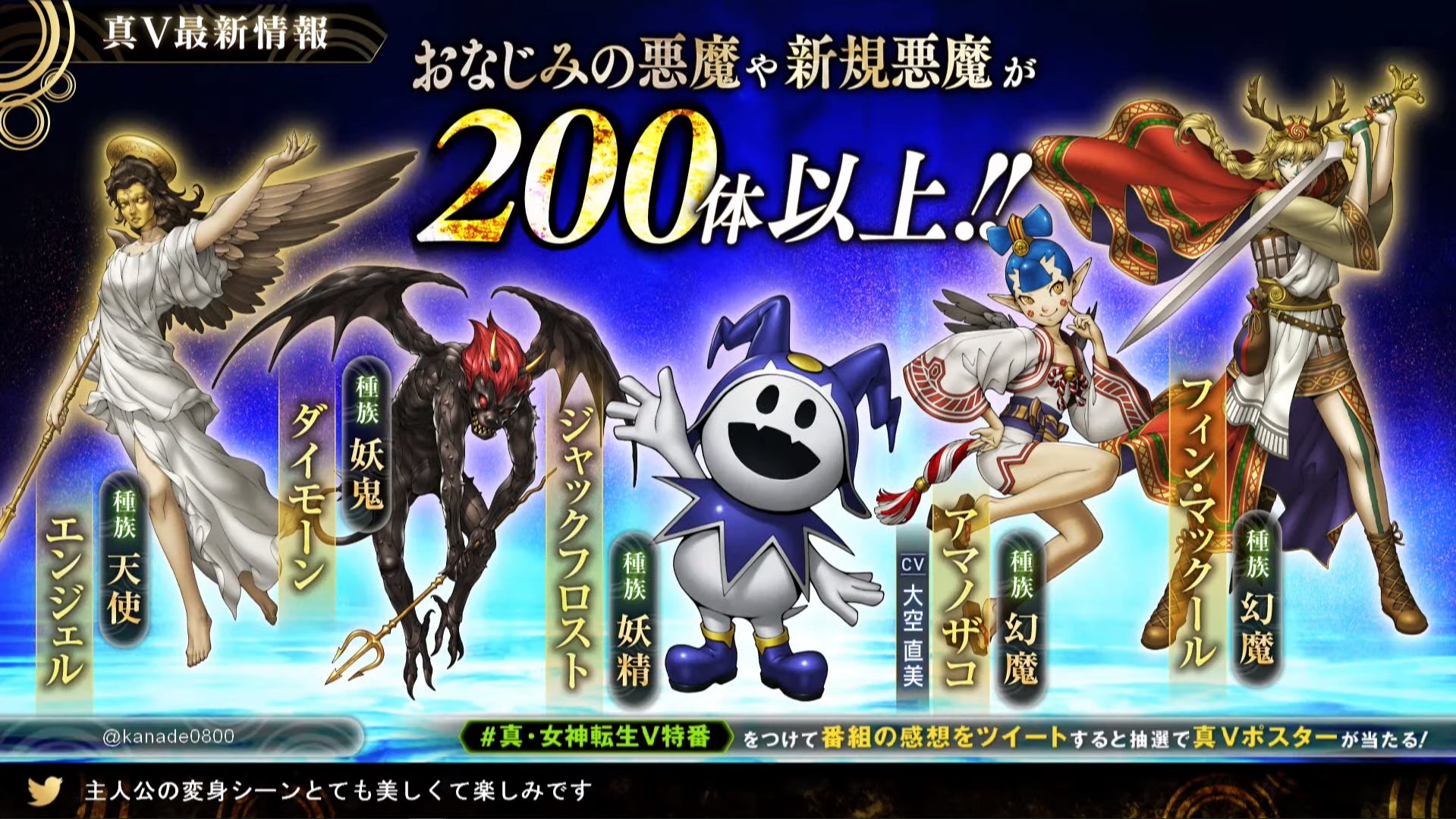 The game will apparently be 15.6GB in size, according to Persona Central. There's been quite a few reveals regarding clips of negotiation, an incredibly extra fusion sequence, world exploration and combat through the livestream as well. The story overview is given as follows:
The main character is a third-year high school student living in Tokyo. While attending the dormitory-based Jouin Academy, he was living a peaceful life.

One day, when going through Shinagawa Station on his road to school with friends, the station was closed because of a nearby murder. The protagonist looks for his friends who have gone their separate ways, and visits a nearby tunnel. There, the tunnel suddenly collapses. The protagonist is caught up in the accident, losing consciousness. When he wakes up, he finds himself in a devastated Tokyo that has turned into a desert.

The protagonist is then attacked by a demonic being. A mysterious man suddenly appears before the protagonist.

"If you don't want to die, boy, take my hand."

The moment he takes his hand, the two are enveloped in a brilliant light and fuse together. They transform into the forbidden being, Naobino.

After defeating the demon with his newfound power as Naobino, the hero wanders through the desert of Tokyo, called "Da'ath." Da'ath is overrun by gods and demons from mythology, including giant dragons and vicious demons, as they engage in a fierce battle for survival against one another.

What has happened to Tokyo? Who is the figure Naobino?

As the protagonist searches for the truth, he finds himself in a battle between gods and demons, with the future of the world at stake.