The Revue Starlight stageplay, titled The Live 3: Growth, has been cancelled after castmember Haruki Iwata (Mahiru) tested positive for Covid-19.
Announcing it on the website, it was decided that as the play would start on July 23rd, there wouldn't be adequate time to rehearse while waiting for Iwata to recover from the virus.
Additionally, all current ticket holders will be refunded pending new announcement dates for Revue Starlight The Live 3. According to the website no new date has been decided, but they will be announced after July 27th, presumably to give everyone some rest.
While the cancellation statement doesn't mention Iwata as the castmember who had been infected, a previous statement by Mirai Pictures does, wherein they also confirmed that none of the rest of the cast had caught the virus that has brought the world to a standstill for more than a year now.
Haruki Iwata has a broad portfolio of works in Bushiroad's productions, appearing in Revue Starlight as well as Assault Lily and D4DJ. All three of her roles also include on-stage appearances.
Bushiroad had been ramping up promotions for the third Revue Starlight stage play, by uploading the first one to YouTube for fans to watch.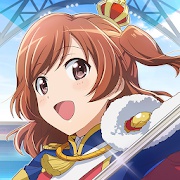 Revue Starlight ReLIVE
Android, Epic Games Store
The Adventure Begins on Stage in RPG Revue Starlight Re LIVE! A direct continuation of hit anime Revue Starlight, the story of the game picks up right where the anime leaves off, but you don't need to be a fan to enjoy all the excitement and drama that await in this RPG!