D4DJ Groovy Mix has made over 28 million USD in earnings,
UPDATE: A previous version of this report mischaracterized the data from BanG Dream, presenting only data from the Global release. The information has been corrected and we apologize for the error.
The data shows that the game's incredibly popular in Japan, with 90% of the game's revenue coming from the Japanese players and global only accounting for 6% of the overall data.
D4DJ's main competition comes in the form of fellow Bushiroad mixed media project BanG Dream- the title is a stronghold IP under Bushiroad, with the Japanese version alone raking in over 440 million USD in its lifetime
Despite the lower numbers, D4DJ is sporting a very healthy level of activity- both the Japanese and Global versions of the game are home to a multitude of licensed crossover events, including properties like NieR: Automata and the Quintessential Quintuplets.
Of course, part of Bushiroad's strategy is a mixed media approach, and the D4DJ series has also been receiving appropriate support with multiple animated projects alongside the Groovy Mix mobile game.
That being said, by Bushiroad's own admission, none of its titles are particularly pushing the envelope in terms of growth- their financial report for Fiscal Year 2022 published in August (Bushiroad's fiscal year runs June-June) describes their games department as stagnating.
"Sales from our existing titles for application game was stagnant in mobile online game market where top brands oligopoly has occurred, and sales in the Dept. as a whole got [softened]", the report reads.
This result is reflected in D4DJ's earnings as well- looking at the same range, the game made 2 million USD less in Bushiroad's FY2022 as compared to FY2021 (14 million in 2021 to 12.6 million in 2022).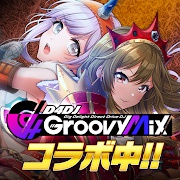 D4DJ Groovy Mix
Android, iOS
From original songs with the theme of DJ, anime, special effects, J-POP cover songs, More than 130 songs including famous drama songs, game instrumental songs, and original songs by artists have been implemented! The new rhythm game "D4DJ Groovy Mix" is here!
---
Check This Out Next
---