Bushiroad has announced the release date for the NieR Automata collab with D4DJ Groovy Mix, featuring the game's cast dressed as characters from Yoko Taro's popular series.
In a livestream, it was revealed the D4DJ NieR Automata collab would start on 22nd September in the JP server of the game, though no word has been given on a potential global release as well.
They also showed off the new collab units coming, with the members of the unit Rondo all getting NieR-themed makeovers.
Each of the main 3 androids were assigned to one of the Rondo members, as well as an additional slot for the twin androids Devola and Popola.
These include Hiiro Yano as 2B, Tsubaki Aoyagi as A2, Aoi Miyake as Devola & Popola as well as Nagisa Tsukimiyama as 9S, with Nagisa making her debut as a welfare unit for the collab.
In addition, two new medleys would be added to the game, with the first being Bipolar Nightmare,Amusement Park, Beautiful Song and End of the Unknown.
The other medley will in turn feature Sound of the End, Song of the Ancients Atonement, Emil's Despair and Weight of the World.
The livestream also showed off the new map dungeon mode, which lets players play through a dungeon crawler-like experience with your party of characters.
D4DJ is no stranger to collabs with major games- the JP version of the game had previously done two collabs with the Monster Hunter series, though the fact those haven't come to the global versions of the game does spell some concern for the fate of the NieR collab.
Considering how much the NieR series is praised for its music, it makes sense that it would eventually collab with D4DJ .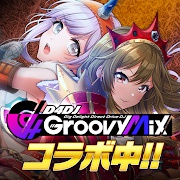 D4DJ Groovy Mix
Android, iOS
From original songs with the theme of DJ, anime, special effects, J-POP cover songs, More than 130 songs including famous drama songs, game instrumental songs, and original songs by artists have been implemented! The new rhythm game "D4DJ Groovy Mix" is here!
---
Check This Out Next
---