Razer is no stranger to anything gaming-related. With the introduction of the Razer Kiyo X webcam, it's time to review how it stacks up. With 60 FPS streaming capabilities and a bunch of useful and customisable features, the Kiyo X is the latest in Razer's Kiyo webcam line, comprising of the Kiyo and Kiyo Pro.
Let's dive right into this review of the Razer Kiyo X!
Technical Specs
Video Resolution
1080p/30fps, 720p/60fps, 480p/30fps, 360p/30fps
Field of View
82°
Image Resolution
2.1 Megapixel
Still Image Resolution
1920 x 1080
Connection Type
USB 2.0
Focus Type
Auto
Video Encoding
YUY2(not for all video resolution)/MJPEG
Mounting Options
L shape joint and Tripod (not included)
Image Quality Settings Customizations
Yes
Cable Length
1.5 meters braided cable
Audio Codec
16 bit 48 KHz
Polar Patterns
Omnidirectional
Compatibility
PC with a free USB port
Windows 10 64-bit support
Compatible with Open Broadcaster Software and Xsplit
Design
While it obviously resembles the Razer Kiyo Pro (you can read our review of it here), the Kiyo X is noticeably smaller. The camera is 2.53 inches in diameter and 3.15 inches thick, compared to the Pro variant's 2.77-inch diameter and 3.54-inch thickness.
The webcam is made of ABS plastic and doesn't feel too flimsy. As for the lens itself, Corning Gorilla Glass 3 glass is used, making it scratch-resistant and can also prevent the lens from being damaged in collisions. Of course, that doesn't mean it's drop-proof, so don't go thinking that it's a military-grade laptop or something. 
The Kiyo X can be mounted at just about any angle on your monitor or laptop display. You don't need to worry about scratching or leaving pinch marks on your screen thanks to its non-slip rubber pad. It can also be set up on flat surfaces and on tripods (the product doesn't come with its own tripod). Overall, it's pretty effortless to mount it and it stays fixed on its position very well.
One thing to note is that unlike the Kiyo Pro, the Kiyo X's cable cannot be removed. Storing and dealing with the 1.5 metre-long cable might be a hassle if you're constantly on the move, but it's not too big of an issue.
Image quality and microphone
This is the most important test for a webcam and suffice to say, the Kiyo X passes with flying colours. The image quality is excellent for its price point. The auto focus does a great job at detecting changes and focusing when it's needed to. Even in poor lighting conditions, the webcam does a good job at maintaining the image quality.
The one drawback with the webcam is you have to choose between 1080p/30 FPS, or 720p/60 FPS. The Kiyo X does not offer a video resolution of 1080p/60 FPS. If you're looking for a webcam that delivers 1080p at 60 FPS, then you'll have to look for a different webcam. However, if image quality is your only concern, then the Kiyo X succeeds at that splendidly.
Resolution aside, note that the webcam does not have a cover like the Kiyo Pro. As for the audio capture quality, the built-in microphone is fine, but not amazing. It's about the same quality as any laptop's built-in mic.
Razer Synapse 3
Like with most Razer gadgets, the Kiyo X is compatible with Razer Synapse 3. This software lets users customise a variety of settings. From white balance to exposure, there is quite a fair bit of options to fine tune the webcam to your preference.
However, you cannot edit the video resolution settings through Razer Synapse 3, which is a bit of an inconvenience. In order to change the video resolution, you'll need to rely on capture software like OBS.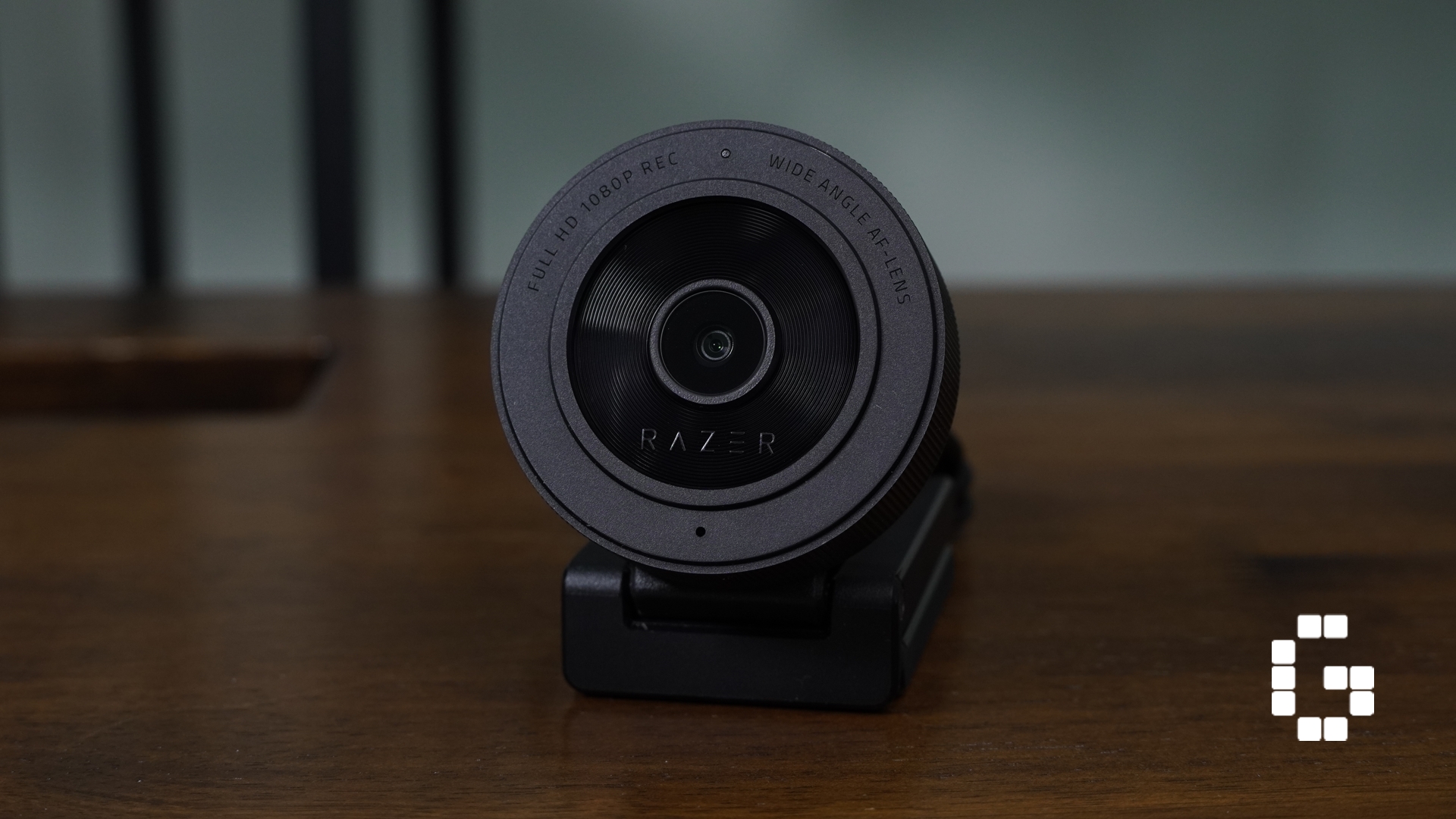 Closing Thoughts
More than 2 times cheaper than the Razer Kiyo Pro, the Razer Kiyo X is an excellent mid-range streaming webcam. At RM 349, it's a great choice for up and coming streamers or for anyone looking to invest in a solid webcam for virtual meetings and the like. If 1080p/60 FPS is not a requirement, I highly recommend the Razer Kiyo X for your webcam.
To learn more about the Kiyo X, visit Razer's website. You can also head to their Shopee storefront to purchase it.