The fortune-telling Prophet Cookie is the latest playable character coming to Cookie Run Kingdom.
Prophet Run is yet another unit that can come over from Cookie Run Ovenbreak. They will be available in the new update which will launch on the 5th of January 2023.
Prophet Cookie is an Epic rank support cookie that primarily acts in the back row. Here is his biography from Cookie Run Ovenbreak:
"This wizened Cookie is often called "Fortune Cookie" for his ability to know what's coming before it happens. His Scroll of Prophecy tells him how he should run, giving him the confidence to jump and slide his way to victory, even if it isn't always right. Some say the source of his foresight is his mysterious purple Crystal Ball, but in reality, it is his majestic beard!"
In English, they are voiced by Gideon Emery, who voiced Biggs in the Final Fantasy VII games, and Deucalion in Teen Wolf. In the Japanese dub, he is voiced by Yū Mizushima who has voiced acted in FullMetal Alchemist, One Piece and acted in a couple of Super Sentai Series.
His Korean voice actor is Han Man-Joong, the Taiwanese voice actor is Hsieh Ning, and the Thai voice actor is Tawat Rattachai.
There will also be a number of new events coming to the game with the January 2023 update:
New Year's Crunchy Fortunes

Lucky Ticket Event 

New Crystal Shop Treasures
Cookie Run Kingdom is available for iOS and Android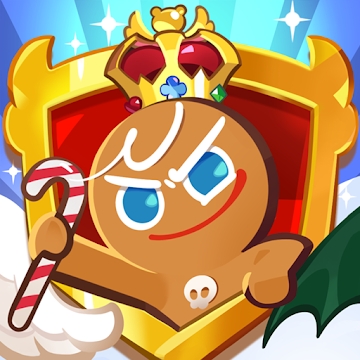 Cookie Run: Kingdom
Android, iOS
Build your dream Cookie Kingdom and reclaim the land lost against the evil that lingers in the shadows. Fresh out of the oven and from the Cookie Run: OvenBreak creators comes Cookie Run: Kingdom! Build a delectable Kingdom while battling against evil dessert monsters! Team up with friends in Guild Battles! Fight alongside other Guild Members and defeat new rivals. Battle against powerful enemies to level up together. Earn soul stones, guild level-up items, guild treasures, and more!
---
Check This Out Next
---