Atlus' Persona 5 Royal has broken free of console exclusivity and is now available on Switch, Xbox, and PC via Steam which is the latest platform that we've played the game on.
The Steam version of Persona 5 Royal is particularly interesting as it supports 120 FPS, whereas the PS5 version only runs at 60 FPS. While I'm not much of a graphics or performance guy, if you want the highest-quality version of the game for your setup, stealing hearts on Steam may be the way to go. 
At this point, I don't think it needs to be said that Persona 5 Royal is a good game. In fact, it's one of the best RPGs of the last generation of consoles and a must-play for fans of the genre especially now that it's available on pretty much every platform. As such, this article will focus less on a full review and more on what's different and unique about the PC version.
Persona on PC
I played Persona 5 Royal on a monitor with a 144hz refresh rate. Being a turned-based RPG, Persona 5 Royal admittedly doesn't get many benefits from higher FPS. That being said, it does help the game feel more smooth and more responsive, which fits well with the game's style. When you move from room to room, steal treasure, ambush enemies, and commence the all-out attack, everything feels just a little more fluid.
Other options include support for resolutions as low as 640 x 480 beside the rendering scale which you can adjust from 50% to 200%.  Other options include changing the Shadow quality (low, middle, high), screen brightness, anti-aliasing (none, FXAA, SMAA), and enabling or disabling depth of field (off, low, high). So, if you have a less powerful PC, you can adjust the game to fit your machine.
The PC version also goes an extra step by allowing you to adjust the individual volume for voices, movies, sound effects, and music in addition to the master volume. This is also something you cannot do in console versions.
Overall though, the difference between the highest settings and lowest settings wasn't all that different. All the textures, shadows, particles, effects, everything still looks the same. So playing it with the best image quality and getting 60 FPS is very easy even on a low to mid-end PC.
Bugs In The palace
Since I played it on an overkill PC, Persona 5 Royal ran very smoothly. There's no stuttering or framerate drops, just a solid 120 FPS all the way, even when in busy areas.
Unfortunately, we did run into a couple of bugs in the game. For example, when entering a certain room, I sometimes got stuck in place and when loading, the game would occasionally freeze on a black screen. To fix this, I needed to reset the game and relaunch it. These were pretty rare occurrences but they happened more than once so it's something to keep in mind. 
Mouse Keyboard & DualSense
The game supports the PS5 DualSense for PC but doesn't utilize any of its features. You won't experience features like Adaptive Triggers or Haptic Feedback here. The only thing we get is some vibrations when receiving damage. It's not a big loss but would have been a nice inclusion. 
One thing I really did like about the controller support however was that it automatically showed me DualSense/PlayStation button prompts when plugged in on my PC. This means you won't see the Xbox button layout when you play it with the PlayStation controller, something that can often be confusing when starting up many PC games. It's a nice feature that makes the game more convenient to pick up and play.
I also tried the game using a keyboard and mouse. It worked alright but I felt that the default key bindings were a little crowded so it took a bit of time to memorize them all. As such, I think playing it with a controller would be more optimal. 
Verdict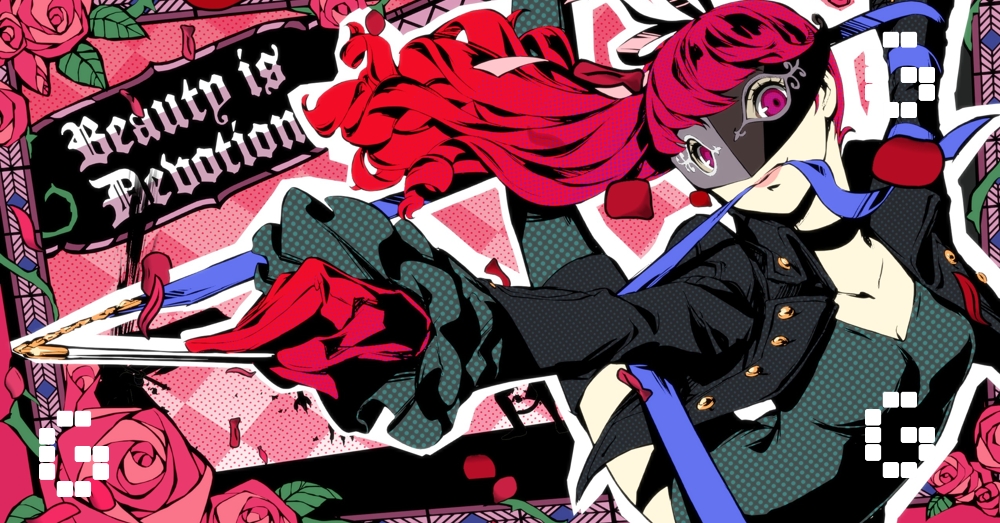 So should you play Persona 5 Royal on PC? The short answer is Yes.
You should play Persona 5 Royal in general and the Steam version is more than a viable option with higher resolution and smoother framerates. It has a couple of issues but they're so minor that they shouldn't prevent you from enjoying the game's engrossing story, lovable characters, and slick turn-based gameplay.
If you haven't bought Persona 5 Royal yet, now is more than the right time to let it take your heart.
Review copy provided by Sega. Reviewed on PC.
---
Check This Out Next
---