The community for NIKKE Goddess of Victory is currently blaming Chinese regulations for censorship in upcoming game content, despite the fact the game isn't officially available in the country.
It's not uncommon for games to have to alter art to fit regional regulations- Genshin Impact famously redesigned multiple characters for it, offering the censored designs as alternate skins outside of China.
A lot of the animosity comes from the fact this isn't the first time NIKKE has had content changed between the Closed Beta and the official release- fans have pointed to characters like Yuni having undergone multiple changes and leaning less into straight-up ecchi territory.
You can view the original burst animation for Yuni featuring the Gesugao face here:
As a result, many fans are blaming the game's publisher, China-based Tencent, for the changes.
There's just one caveat though: the game never officially launched in China, although there was a separate client released for Hong Kong and Taiwan.
UPDATE: An app claiming to be the CN version of NIKKE has appeared on Billibilli, but there has been no official statement on it.
Fans Lose It Over Nikke Censorship
The outrage seems particularly directed at the next banner- a seasonal alt of the character Rupee, who sports a slightly different design from when she was first datamined during the game's Closed Beta.
As you can see, there's not a lot that's changed- the main addition is just a skirt on to Rupee's outfit, as well as a fishnet texture on her see-through bodysuit.
While the game's developers haven't commented on the matter, many have drawn the conclusion that this would be to better adhere to sexual content guidelines, most notably China's.
Players have been bombarding all the NIKKE social media accounts with comments criticizing the censorship- including an edit of Rupee in a full-on Niqab.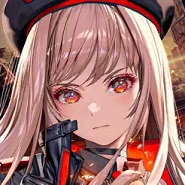 GODDESS OF VICTORY: NIKKE
Android, iOS
GODDESS OF VICTORY: NIKKE is an immersive sci-fi RPG shooter game, where you recruit and command various maidens to form a beautiful anime girl squad that specializes in wielding guns and other unique sci-fi weapons. Command and collect girls that have unique combat specialties to create your ultimate team! Experience next-level shooting action with simple yet intuitive controls while enjoying dynamic battle effects.