The Melty Blood Type Lumina community has discovered multiple new infinites in the game, leading to Frosty Faustings having to amend the rules to explicitly ban the trick.
Frosty Faustings, a major US tournament, issued a tweet in response to all the clips, saying that they were banning the use of infinites in Melty Blood Type Lumina.
"All timer-scam infinites are banned. You may not let an infinite go on for more than 2 reps. If it is judged that you violated this rule willingly, you will forfeit the round in which you performed the infinite", they said in a Tweet.

What it basically means is that the combo route itself isn't outlawed- but in the name of good sportsmanship you're to let your opponent escape after the second loop (rep).
While the source hasn't been explicitly stated, the discovery of the new infinites coincides with the latest patch for Melty Blood Type Lumina, which also sees the addition of free DLC characters Dead Apostle Noel and Aoko.
Three (technically, four) characters have currently been found to be capable of doing them, being able to juggle enemies seemingly infinitely. These characters are:
Kohaku
Hisui
Hisui & Kohaku
Akiha Tohno
Note that Hisui & Kohaku, while taking a whole separate character slot, have near-identical movesets to their solo counterparts, hence having access to the same infinites.
Type Lumina player Magicrider has posted proof-of-concepts for the various infinites in the game:
Akiha:
Hisui:
Kohaku:
The Deal With Infinites
Funnily enough, the problem with infinites isn't so much the damage- fighting games have a mechanic called Combo scaling meaning that if you keep your infinite going long enough, it's barely going to do any damage, making any kind of kill incredibly difficult.
Instead, the problem lies in the time- since fighting games award the win to whoever has the most HP after a round, trapping someone in an infinite all round is a great way to secure a win, though it doesn't make for too interesting a viewer experience even if it's an incredibly technical skill.
Worse yet, it's not particularly fun for the juggled player, since infinite combos can't traditionally be broken out of (as is the case with  Melty Blood Type Lumina).
While some characters may get nerfed, there's no real way to predict when the community will find an infinite- titles like Skullgirls instead added a universal Infinite Breaker mechanic, which lets you burst out of a combo that's been going on for too long for free.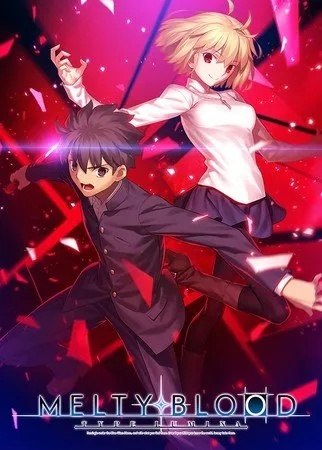 Melty Blood Type Lumina
Nintendo Switch, PlayStation 4, Steam, Xbox One
Explore an all-new MELTY BLOOD world from scenario writer Kinoko Nasu, based on the events of Tsukihime -A piece of blue glass moon-. Unique story events for each character give each playthrough its own feel, adding to the overall experience. Visuals have been updated with HD graphics, and include animation sequences by A-1 Pictures for special attacks. Dialog is fully voiced and will change depending on which characters are brought into battle, giving more insight into the characters' interpersonal relationships.
---
Check This Out Next
---