The recent outburst of player joining one of Nintendo's latest Mario related Mario Kart game on mobile, Mario Kart Tour. The game has been doing outstanding despite a lot of the negativity on the tour pass. With the Tokyo and New York Tour patch, Mario Kart Tour has been doing exceedingly well.
With that they announced that they will be having a beta test in the upcoming month, December. This content will be available for those who won the Mario Kart Tour Gold Pass. The beta test will have more details in the coming future. No worries, we will get you cover at the moment we get the news.
This will be the first time for the game to have a real time multiplayer for the game. Will you guys try it out?
Other than the beta, The Paris Tour is also approaching real soon!
The Paris Tour will be happening in the coming 11/5 10.00 PM PT! Check out this new dress and kart that Peach is rocking!
Are you up for another more content for Mario Kart Tour? What's your progress on the game? Did you manage to collect all the badges in the game? I'll be looking forward for the Paris Tour!
Check out more Mario related content here! Check out their official Twitter and give the devs your thoughts on the game.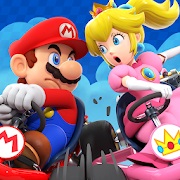 Mario Kart Tour
Android, iOS
Mario and friends go global in this new Mario Kart as they race around courses inspired by real-world cities in addition to classic Mario Kart courses! These destinations will be featured in tours that rotate every two weeks! In addition to courses based on iconic locales, some of your favorite Mario Kart characters will get variations that incorporate the local flavor of cities featured in the game!
---
Check This Out Next
---