Melty Blood Type Lumina has announced the release date next two free DLC characters for the game, with Mario and Powered Ciel joining the roster next week.
Both Mario and Powered Ciel will release for Melty Blood Type Lumina on April 14th, where they'll be available via a free update just like previous DLC characters Aoko and Dead Apostle Noel.
To access the characters, you'll probably need to go to the individual DLC page for them and redeem them for free, just as was the case with Aoko and Apostle Noel.
Powered Ciel is a variant of the character Ciel, who trades her rushdown mobility for bigger-range attacks, including an armored charge for getting in to her opponents.
Meanwhile, Mario fulfils the puppet archetype, being able to control nun puppets to allow him to attack from multiple sides and mount a staggering offense.
Unlike typical puppet characters like Relius Clover or Zato-1 though, Mario seems to have different puppets that he can swap between- a sword type nun who fights like Ciel and a spear-type who fights like Noel.
These are the third and fourth free DLC characters for Melty Blood Type Lumina respectively, and mark the end of the game's first season of announced DLC.
There's been no news on a second season of DLC, or even if they would continue to support the game with free characters, or if the game's second season would introduce paid characters.
It's been a relatively good season for Melty Blood- the game has enjoyed critical praise, even earning a spot in this year's EVO Main Stage line-up.
The DLC announcements were announced at the end of a tournament for the game which was livestreamed on the Type Moon YouTube channel.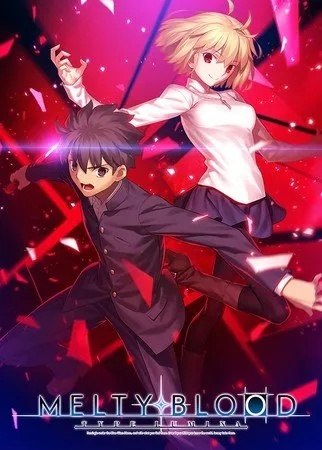 Melty Blood Type Lumina
Nintendo Switch, PlayStation 4, Steam, Xbox One
Explore an all-new MELTY BLOOD world from scenario writer Kinoko Nasu, based on the events of Tsukihime -A piece of blue glass moon-. Unique story events for each character give each playthrough its own feel, adding to the overall experience. Visuals have been updated with HD graphics, and include animation sequences by A-1 Pictures for special attacks. Dialog is fully voiced and will change depending on which characters are brought into battle, giving more insight into the characters' interpersonal relationships.
---
Check This Out Next
---