Type-Moon celebrates the new year by announcing Aoko Aozaki as the next DLC character for Melty Blood: Type Lumina. She and the previous DLC character Dead Apostle Noel will be released for free on the 17th of January 2022.
Check out the trailer for her below:
Aoko Aozaki first appeared as a minor character in the visual novel Tsukihime. She was a mysterious mage who acted as the main character Shiki Tohno's 'teacher' at the start of the novel. She taught him about his eyes of death perception and gave him his iconic glasses that covered up the lines of death that he naturally saw following a tragic accident.
She's the younger sister of Touko Aozaki, a character in the Kara no Kyoukai series, and would later star as the main character of the Type-Moon visual novel, Mahoutsukai no Yoru or Witch on The Holy Night.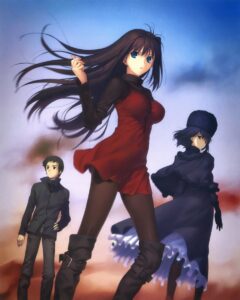 This visual novel is a prequel to Tsukihime, showing Aoko in her high school years. She is elected to be head of the Aozaki clan despite barely knowing any magic. The Story is about how she eventually becomes the powerful mage that Shiki meets at the beginning of Tsukihime.
Mahoutsukai no Yoru was recently announced to be getting an anime movie adaptation by studio Ufotable, who had previously done the Fate/Stay Night and Fate/Zero adaptations. It's more than likely that this DLC announcement was scheduled to coincide with the announcement about this movie.
Aoko Aozaki has previously appeared in the Melty Blood fighting games series, starting with Melty Blood Re-Act as the non-playable final boss before becoming playable in Melty Blood Act Cadenza. She has since become a popular character with many fans requesting her return. Looks like they got their wish.
Melty Blood Type Lumina is available for Nintendo Switch, PS4, Xbox One, and Steam.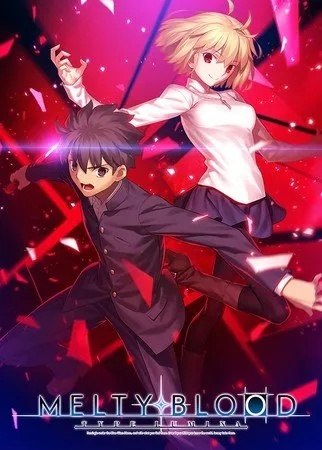 Melty Blood Type Lumina
Nintendo Switch, PlayStation 4, Steam, Xbox One
Explore an all-new MELTY BLOOD world from scenario writer Kinoko Nasu, based on the events of Tsukihime -A piece of blue glass moon-. Unique story events for each character give each playthrough its own feel, adding to the overall experience. Visuals have been updated with HD graphics, and include animation sequences by A-1 Pictures for special attacks. Dialog is fully voiced and will change depending on which characters are brought into battle, giving more insight into the characters' interpersonal relationships.
---
Check This Out Next
---