Honkai Star Rail started its grand voyage last week but it also started a new journey for Su Ling Chan, the Malaysian voice actress who lends her vocals to the game's adorable dragon girl Bailu.
To celebrate the launch of Honkai, Su Ling came down to the Digital Braves office to tell us more about voicing Bailu, auditioning for the role as well as her previous experience in voice acting, both locally and with overseas studios.
Su Ling Chan got her start in voice acting with local Malaysian children's cartoons like Bola Kampung, and BoBoiBoy, where she played the character Ying. She'd later get a bigger break voicing Mayday in the cult classic Indie game No Straight Roads and is now reaching for the stars as Bailu in Honkai Star Rail.
Upon stepping through the office doors, Su Ling certainly knew how to liven up an otherwise drab Tuesday morning as we shared a lot of jokes and laughs. It was great to learn more about not just Honkai and Bailu but Su Ling's journey into voice acting, her time on No Straight Roads, and where she thinks the VA industry is going in the future.
Getting The Part of Bailu in Honkai Star Rail
The first question we asked Su Ling was simply how she got the part of Bailu in Honkai Star Rail and if there was anything she did to prepare for it. What I didn't expect was for her to reply with a two-year journey leading to her casting and the game's launch.
"I think this audition was about two years in the making. One of the casting directors sent out auditions but I was also doing workshops as well as some jobs with her studio. This is actually where I made my anime debut with Kageki Shoujo. Eventually, down the line, I got this audition for Honkai Star Rail. At the time, it was under a codename and there was very little artwork so I didn't even know what it was for but I was like "Huh, this looks cute, ok let's just audition"!
"Then I sent it off in early 2022 and eight months down the line I got an email saying "Hello remember you auditioned for this early 2022, well you booked it so now you record". So in a very roundabout way, it was because I did work for a studio, I did workshops with them, the casting director was familiar with my work and then she sent me auditions. That's how I ended up in Honkai Star Rail as Bailu".
In The Recording Booth
The auditions for Honkai being done under a codename may sound strange but it's actually fairly common. When most voice actors step into the recording booth, they're given little context about who the character is or the story, just a script that they need to read out. We asked Su Ling if this was the case with Bailu for Honkai Star Rail.
"Hoyoverse gives you a good idea of who the character is and what their place in the game is but because of leaks they have reduced the number of images that get sent out. They also change the names and the terms so when you see the material it sounds like a generic mobile game because they try to make it as anonymous as possible".
She says that when recording the directors are "really important". It's their job to set the scene for the actors so that they can give the proper performance. She spoke about working with the Directors for Honkai, Philip Bache, and Kal-El Bogdanove (yes he really is named after Superman).
"It's the job of the director to really give the context of what's going. Phil says he remembers every actor's delivery so he can direct the next actor on how to respond. It's all recorded singularly with the director so it's important they remember the previous character and how they delivered their lines. That way they can direct you to deliver your lines".
"They'll set the scene, they'll give context to what is happening, where it takes place in the game, and what you're supposed to do. Unlike film, the characters in a game are there to help the player so you have to know the objective of that stage to help guide them through the mission.
Su Ling's Voice For Bailu Was Inspired By Damien Wayne and BoBoiBoy
One of the fun things about voice acting is bringing your own personal flair to the characters. When we asked Su Ling about bringing said flair to Bailu for Honkai Star Rail, she had some rather peculiar inspirations.
"When I saw the audition sides, I was like "Awe this girl is so cute but I wanna give her a little edge". They described her as somebody who is old but stuck in a child's body so I wanted her to be a little snarky. So if I were to say who my inspiration for Bailu is, are you familiar with Batman? I love Batman so I literally based Bailu on Damian Wayne"!
My only response was that from movies and games, I always saw Damien Wayne, the fifth Robin, and Batman's biological son, as a little bit of a brat. Su Ling agreed.
"I know! You know how he always talks in full sentences and uses the strangest words, I figured I'd take his demeanor and put it into Bailu".
Damien wasn't Bailu's only inspiration though. Su Ling also mentioned she took elements from her previous role as Ying from the popular Malaysian animated series BoBoiBoy.
"My other inspiration is this local [Malaysian] cartoon called BoBoiBoy where I voice Ying. There are bits of Ying in Bailu because she's snarky, she's always annoyed because everyone is always so relaxed while she's the determined go-getter and she's always trying to get BoBoiBoy to do stuff. So if you mix Damian Wayne with Ying, I guess you get my version of Bailu".
Hoyoverse in Malaysia
We went on to ask her more about the overwhelming success of Hoyoverse IPs in Malaysia and Southeast Asia in general. Genshin Impact exploded onto the local gaming scene upon launch and Honkai Star Rail is no different with a large launch event at Sunway Velocity. We wanted to know how it felt for Su Ling to now be part of such a large franchise that's so popular right at home.
"I don't think it's hit me yet because [at the time of this interview] the game hasn't launched. Honestly, I've been doing this for a really long time, regularly since 2008. I've been in local stuff like BoBoiBoy, Bola Kampung, Saladin, all this stuff that Malaysians in the millennium have grown up with but it's never gotten this big before".
"I think I'm still adjusting to it because recently Streamily reached out to me to get autographed signatures from the cast. I had to commission an artist to do some artwork of Bailu so I can sign stuff so I'm excited but I think you have to ask this question a year later because it hasn't quite hit me yet so we'll see".
Su Ling actually attended the Honkai Star Rail Astral Express Tour in Malaysia, helping to advertise the game as well as signing autographs and taking pictures with fans.
Experience With Hoyoverse
Our next question was pretty simple, had Su Ling played any of the Hoyoverse games before? Well, she admitted she had trouble playing Genshin since it was on a tablet.
"Honestly, I've tried to get into Genshin Impact but I play on a tablet and it's really difficult to play on a tablet. I am a big fan of mobile games but I just can't play Genshin Impact [on mobile] because it feels more like a console game. I'm not sure why I haven't played it on my console yet. I have a PS4, but I haven't gotten a PS5. One of my rules is that I want to get into a PS5-exclusive game before I buy a PS5, I think that's a good goal to have".
Of course, Honkai Star Rail is coming to PS5 although it's not an exclusive so she's getting pretty close. Su Ling also mentions however that despite not playing much Genshin, she will be playing Honkai Star Rail and of course, will be pulling for Bailu.
"Yes! I will be trying to pull for Bailu! I believe she's on the standard banner. The first two banners are Jing Yuan and Seele, so I'll pull for them too, they're my friends. I'm very close to Seele's voice actress Molly Zhang and who doesn't like Jing Yuan's voice but I will also try to pull for my character in the standard banner".
Voice Acting in Malaysia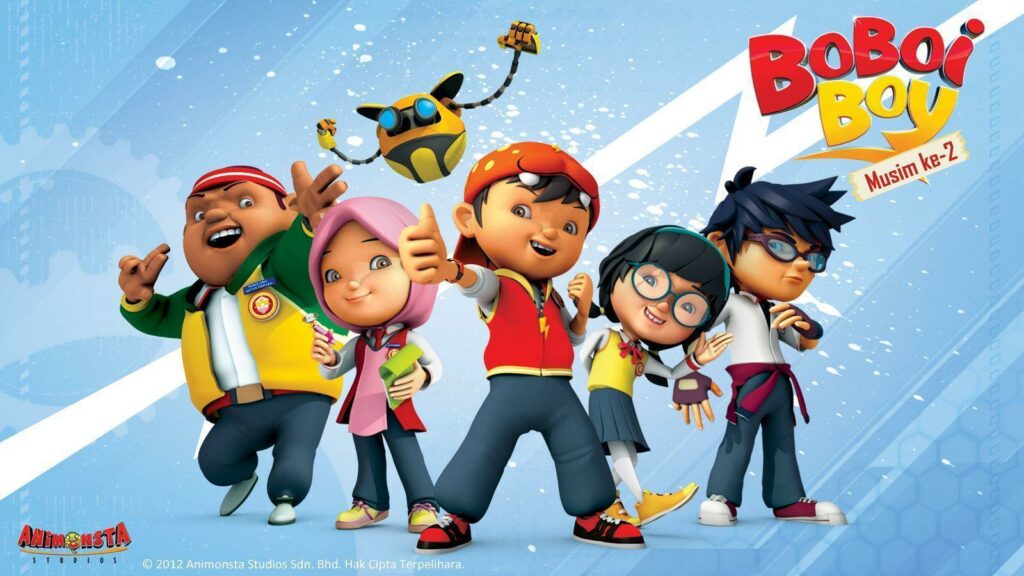 At this point, we asked questions less about Bailu and Honkai Star Rail and more about Su Ling's experience with the voice-acting industry, particularly in Malaysia. To start with we wanted to know more about the differences between the local Voice acting industry in Malaysia compared to overseas work.
Su Ling said that there were a lot of differences but also many similarities. The main difference is that there is a larger variety of voice-acting roles outside of Malaysia.
"The work that we get here [in Malaysia] is mostly children's cartoons so my strength is in kid voices which I guess is how I booked Bailu in Honkai. My natural tone is a bit lower pitched but years of doing preschool shows and sounding like a kid allowed me to gain the skills to voice her".
"I think No Straight Roads was the first foray into more young adult content but even then, it's still pretty lighthearted. There are a couple of other games I'm in like Eximius: Seize The Frontline which is Malaysia's first foray into something more tactical so the genres of work are increasing compared to five years ago. Back then it was mostly just kid's stuff: BoBoiBoy, Ejen Ali, Upin And Ipin, that sort of genre".
Su Ling even noted that one of the harder challenges for her was learning to act in her natural voice since she was so used to voicing younger characters.
"My previous work did give me the skills to be really good at kid voices, now ironically I'm working with my voice acting coaches on actually using my natural voice so hopefully one day I can book more roles using it. Mayday [from No Straight Roads] is quite similar to my natural voice, I have to really thank Haz [Wan Hazmer] for casting me with my natural voice, albeit pitched a bit higher. But yeah, I guess that's the big difference.
The Similarities In Voice Acting 
As for the similarities in voice acting industries, Su Ling said the biggest thing they had in common was that the voice acting world "is a very lonely world".
"As an actor, you don't act with other people. Even overseas you rarely get people in the same room especially if it's remote. So in my voice acting career, there was only one gig where we acted in an ensemble, with the rest of the cast, which was No Straight Roads. It was me, Steven [Bones] who voices Zuke and the big boss for that stage. The three of us would act together in the session and that was the first and last time I had that experience. Probably not the last but it's very rare".
"In the US it's the same thing. It's just you, the director, the audio engineer, and the clients. Speaking of which, the clients are there so you have to be very professional, when the director tells you to do something, just try to do it to the best of your ability. The work ethic and professionalism in the booth is the same regardless of where you're located".
I suppose that's one of the main challenges of being a voice actor and goes to show the importance of directors since you often don't have other actors to work off. It also explains why the chemistry between Mayday, Zuke, and the boss characters was so strong. Speaking of No Straight Roads…
Using a Malaysian Accent In No Straight Roads
No Straight Roads' director Wan Hazmer has heaped praise on Su Ling for using her Malaysian accent when voicing Mayday. She told us more about acting with a local accent and finding a balance between a neutral American-sounding accent and Malaysian-accented English that's not 'Manglish' (which mixes English with Malay words and slang), making it harder to understand for overseas listeners.
"To be honest when I first started No Straight Roads I had been acting with a very neutral and standardized American accent because when you do a show in English that's what they ask for, except Ying. Ying was a little bit more localized but she's localized in an almost Manglish way. It was very interesting to tackle Mayday because the request was: I want a Malaysian accent but I don't want it to be manglish".
"It was very difficult at first. I was not used to acting in a Malaysian accent. As unbelievable as it sounds, I've never had to do one in my entire voice-acting career. It was very interesting because I think a lot of upcoming voice talents and even people from my generation find this difficult. I was talking to Steven about it and he was like "How do you act without resorting to manglish" and I'm like "Ya lah, I also don't know, die lah" but thanks to No Straight Roads I'm more confident in acting with a Malaysian accent".
She notes that many English voice-over roles in Malaysia use a more "neutral" sounding accent whether on TV, in ads, or on the radio. She hopes that her performance as Mayday will show more people that local English voice acting can be done in a Malaysian accent.
"I think because of No Straight Roads there's a new generation of local actors with something to anchor on to that says "ok, this is how you can act with a Malaysian accent and make it funny or serious or anything else and not be the butt of a joke".
Building A Malaysian/Singaporean Voice Acting Community
Su Ling has also been very busy outside of the recording booth. She along with other Malaysian voice actors like Michelle Tan have been helping to foster a community of artists in Malaysia and Singapore including starting a new Twitter page and Discord server called "MYSG Voice Actors Community". We asked her more about her work on these projects.
"I want to empower the next generation of Malaysian voice talent and we kinda adopted the Singaporeans too. We have that solidarity but without a community, without guidance, people get lost. So we're trying to push new talent, we try to get people to share their skills, guide them whenever it's possible, and that's what we've been doing so far.
"We invited some of my voice actings friends from overseas who do remote work like Vanille Velasquez who was Neon in Valorant and Aimee Smith who was Freya in Mobile Legends Bang Bang. We invited them for fireside chats, where people can do readings to improve their skills and learn from more experienced actors. The server also has a resource channel so people who want to find tips about voice acting can check that. There's a question area if people want to ask anything and I'm almost always available".
Su Ling says this sense of community and helping new talent is important as it's what allowed her to get where she is today.
"When I started remote work in 2020 when everything shut down, I had a lot of American voice actors and mentors who helped me like Deven Mack, Xander Mobus, Edwyn Tiong, and Marin Miller. Without their help, I really wouldn't be able to book Bailu, let alone get the audition for her. So I owe it to them and they tell me to just pass it forward to the next generation of Malaysian voice actors".
Dealing With AI Voice Actors
One of the big talks in Voice Acting (and in art in general) is the trend of AI voice actors. There are many people even theorizing that companies could record voice actors so that their sound clips can be used for AI generation. We asked Su Ling her thoughts on the trend and she responded with a more nuanced take but that the most important thing was education.
"I think there are a couple of things. One is that there are organizations in the US like the National Association of Voices Actors, that are telling voice actors to look through their contacts and add clauses to them that do not allow the client to use their voices for AI training or AI generation. That's what I'm doing right now".
"I also think there's a lot of education that needs to be done because there's a lot of people that misunderstand AI and they don't realize that AI is everywhere. When people found out that Adobe is training Photoshop with AI, everyone was angry but they've been doing it for years. How do you think the Auto Healing Tool came about? It came about through machine learning with AI".
The Future of Voice Acting and AI
She says she doesn't know what the future will have in store but ultimately if AI is going to get bigger she says that voice actors will just have to focus on being even better at offering the human experience that AI can never replicate.
"It's gonna be hard because there's probably going to be a lot of NPC roles that are probably going to be generated by AI, I foresee that is going to happen. I think the main character or playable character roles will not be as affected by AI but maybe five years later, I'm going to eat my words, I have no idea.
"I don't know what's in store with AI in the future, but I think we voice actors are going to have to really focus on our craft. We have to focus on putting our humanity into the character and putting our human experience into the character. The thing about AI is that they don't create, they just replicate. I think there is definitely a risk for voice actors, but it is really up to us to improve our skills and bring things to the table to an AI can't…for now. Who knows where it's going to be in five years?
Malaysian Voice Actors Guild 
Unionizing has been a heavy topic in the gaming space over the past couple of years, in Malaysia however voice actors have The Voice Guild Malaysia which Su Ling is a member of. She told a bit more about the difference between unions and a guild.
She says the important aspect is that a Union basically "employs" actors as it's a collective bargaining organization for employees. They get the client to pay for healthcare, pensions, and more on top of your rates. A guild, on the other hand, is more of "an assurance thing". It's a group of professionals that come together to ensure that they are paid a set rate and that actors are paid on time. Clients however do not pay for things like benefits and healthcare.
When asked if Su Ling would like Malaysian voice actors to unionize or if it was possible for them to do so. She said thought The Guild was a "good step for now".
"The reason we have standardized rates is because of our Voice Guild in Malaysia, the reason that we get paid on time is because of our Voice Guild. When clients come to me, I tell them "This is my rate, I can't go any lower, I'm a Voice Guild member and I can get into trouble if I go lower". Most of Malaysia's top voice talent is in our guild: Ramona Rahman, Joanna Bessy, Colin Chong, Azman Zulkiply, and Steven Bones. If you can't get any of these people the clients are going to be very upset. So we stick together, we say this is the rate and we're never going to go lower".
"The second thing is that when you have studios that don't pay on time because we have a 90-day payment term, the guild will order a stop-work rule that says we do not work for this studio until the studio pays. I'm very happy with our guild because I think they've done a very very good job at chasing after studios on our behalf".
Onwards Into The Stars
At the end of the interview, Su Ling told us if she could choose from any franchise to voice act in, her long-term goal was to be in the Mass Effect series. She firmly declared that she played through the entire trilogy twelve times from start to finish and would love a part in the universe. In the short term though, she's looking to delve deeper into the mobile gaming sphere eying potential roles in games like Path To Nowhere or Cookie Run Kingdom, games which she herself enjoys playing.
A career in voice acting is no doubt a challenge especially starting in a more niche market like Malaysia but as the gaming scene continues to expand and online connection makes the world a little smaller, there are far more possibilities for voice actors across the globe. From Mayday in No Straight Roads to Bailu in Honkai Star Rail, Su Ling shows that it's always possible to reach new heights, one sassy dragon girl at a time.
---
Check This Out Next
---