The rhythm-action spin-off for Kingdom Hearts, Melody of Memory will be released this November.
Square Enix says the game will feature over 140 songs from the Kingdom Hearts franchise. Naturally, Utada Hikaru's Simple and Clean features grand prominence in the trailer. Disney songs are also in the game, such as Frozen's iconic Let It Go.
Melody of Memory isn't all about Sora and gang, though, as the trailer shows you can play as other trios from the game's history. These include playing as Roxas, Xion and Axel, from Kingdom Hearts 358/2 Days.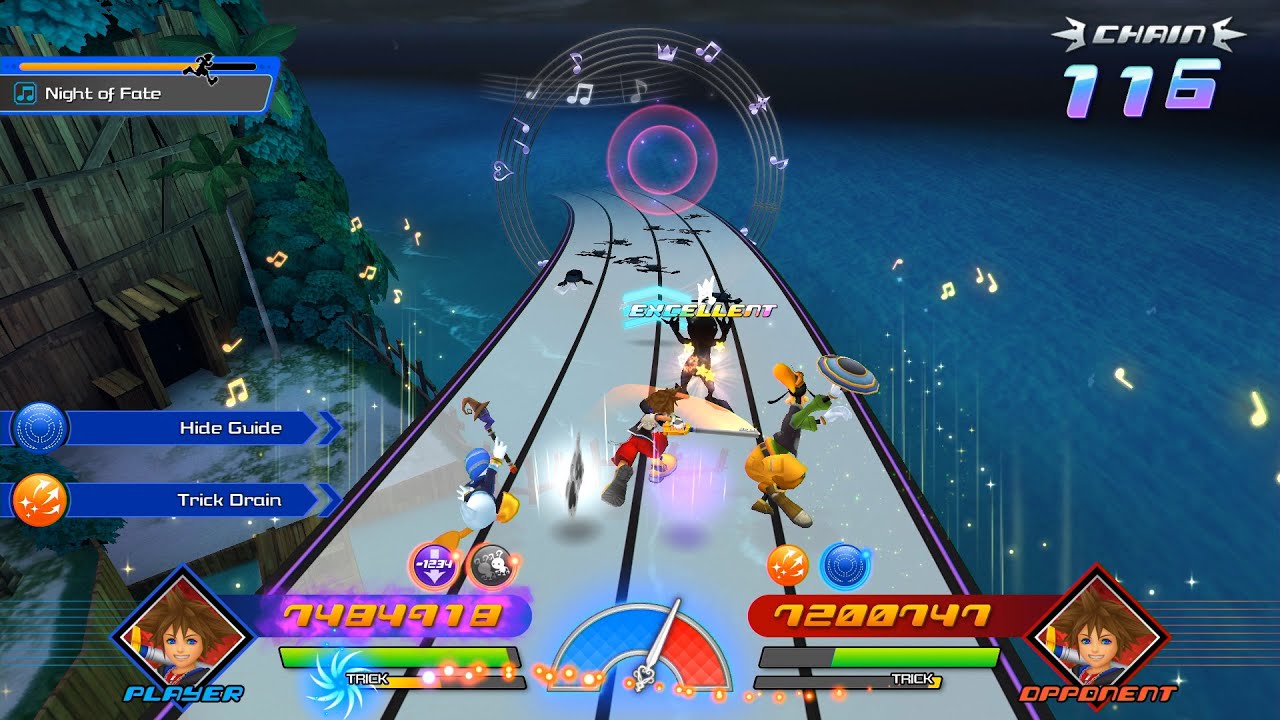 Playing With Your Friends
The game will have different difficulty settings for players who just want a relaxing time, or to show off their rhythm-game skills. On top of that, it will also feature online co-op or versus modes to play with your friends. These modes are online-only, though, and will require Playstation Plus or its equivalent subscriptions to use.
Additionally, the Nintendo Switch version of Melody of Memory will have an exclusive 8-player free-for-all mode for players to enjoy.
Finally, you can also view various cutscenes from the Kingdom Hearts series in this game. These can be unlocked by clearing stages in the game.
Kingdom Hearts: Melody of memory will release on Xbox One, Playstation 4 and Nintendo Switch on November 13th, 2020. You can pre-order the game now.
Kingdom Hearts: Melody of Memory
PlayStation 4, Xbox One
Play as famililar faces from the KINGDOM HEARTS series, including Disney guest characters who will appear to lend you a hand. Enjoy a massive variety of music from both the KINGDOM HEARTS series and Disney, with a collection of over 140 songs. Dive into rhythm-action gameplay with memorable tunes in this can't-miss musical journey!
---
Check This Out Next
---