miHoYo has released details for Genshin Impact's Invitation to Windblume event, their version 1.4 flagship event. Obtain Festive Tour Tickets and Peculiar Collab Coupons during the event to exchange for the event-exclusive weapon Windblume Ode and its exclusive refinement material "The Visible Winds," as well as the Crown of Insight and more. The Battle Pass will get event-related missions for you to complete for BEP. Players will need to be Adventure Rank 20 and above, and complete the Archon Quest "Prologue: Act III – Song of the Dragon and Freedom".
​Windblume will last until 5 April server time, with the shop open until 12 April server time. There are four parts to the event:
Festive Anecdotes

Four acts with quests to obtain Primogems, Hero's Wits, Mora and other rewards

​Festive Challenges

Consisting of "Bullseye Balloons," "Floral Freefall," and "Ballads of Breeze."
Complete challenges to obtain Festive Tour Tickets for the exchange shop and other rewards
New challenges will release as the event progresses
Prizes only available when completing challenges in single player mode

Bullseye Balloons

Fire at balloons to gain points
Hitting consecutive balloons will build up a combo
Floral Freefall

Leap from a platform and collect balls floating in the skies
Challenge time can also be converted into points, 1 second gives 1 point for up to 10 additional points
Ballads of Breeze

Follow the rhythm and press the correct buttons at the fight time
Get a combo for more points
Peculiar Wonderland

Find the entrance to the Peculiar Wonderland for a challenge which can be completed either solo or co-op
Three Peculiar Challenges and one Peculiar Trial must be completed
Completion will give Primogems, Talent Enhancement Materials, Mora, and other rewards
Each Act will have its own tasks, and trials will also change
If you fail the challenge or leave the Wonderland while it is in progress, you will be unable to obtain any Peculiar Collab Coupons, nor will you be able to complete any Peculiar Conqueror tasks. Additionally, progress on Peculiar Conqueror tasks that have not yet been unlocked will not be recorded
Some of the other rewards you can get are:
Windblume Festival Commemorative Balloon
Windsong Lyre
Windblume Ode (Bow)
The Visible Winds (refinement material for Windblume Ode)
​No Original Resin will be required for this event. More details about WIndblume will be revealed at a later time as well. You can check the full details for the introduction here.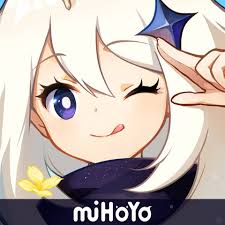 Genshin Impact
Android, iOS, PlayStation 4
Step into Teyvat, a vast world teeming with life and flowing with elemental energy. You and your sibling arrived here from another world. Separated by an unknown god, stripped of your powers, and cast into a deep slumber, you now awake to a world very different from when you first arrived.