This 2021, another auspicious date means Impulse Gaming is back with sales this 9.9!
If you haven't already gotten onboard with the Nintendo Switch, you can grab your own AND accessories depending on your needs:
Nintendo Switch V2 (Import: RM1249 / Maxsoft: RM1349)
Nintendo Switch V2 Animal Crossing (RM1299)
Nintendo Switch V2 Mario Red & Blue (RM1429)
Nintendo Switch Lite (RM779)
Switch Ring Fit Adventure (RM289)
Switch Joy-Con Controller (Normal: RM289 / Special: RM309)
Switch Pro Controller (Black: RM255 / Monster Hunter Rise: RM325)
iiNE V4 Controller (RM109)
8bitdo Pro Controller (SN30 Pro+: RM129 / Pro 2: RM149)
Maybe you're looking for hardware instead, or other accessories:
8bitdo Arcade Stick (RM249)
Tomtoo Slim Case for Switch (RM79)
Gatz Airlock 6 in 1 Charge Station (RM59)
Gulikit TV Dock Set (RM89)
Google Chromecast V3 (RM159)
Xbox Series Wireless Controller (RM235 – RM325)
ASUS ROG Gaming Mouse Keris (Wired: RM168 / Wireless: RM248)
Razer Pokemon Mouse + Mousepad (RM155)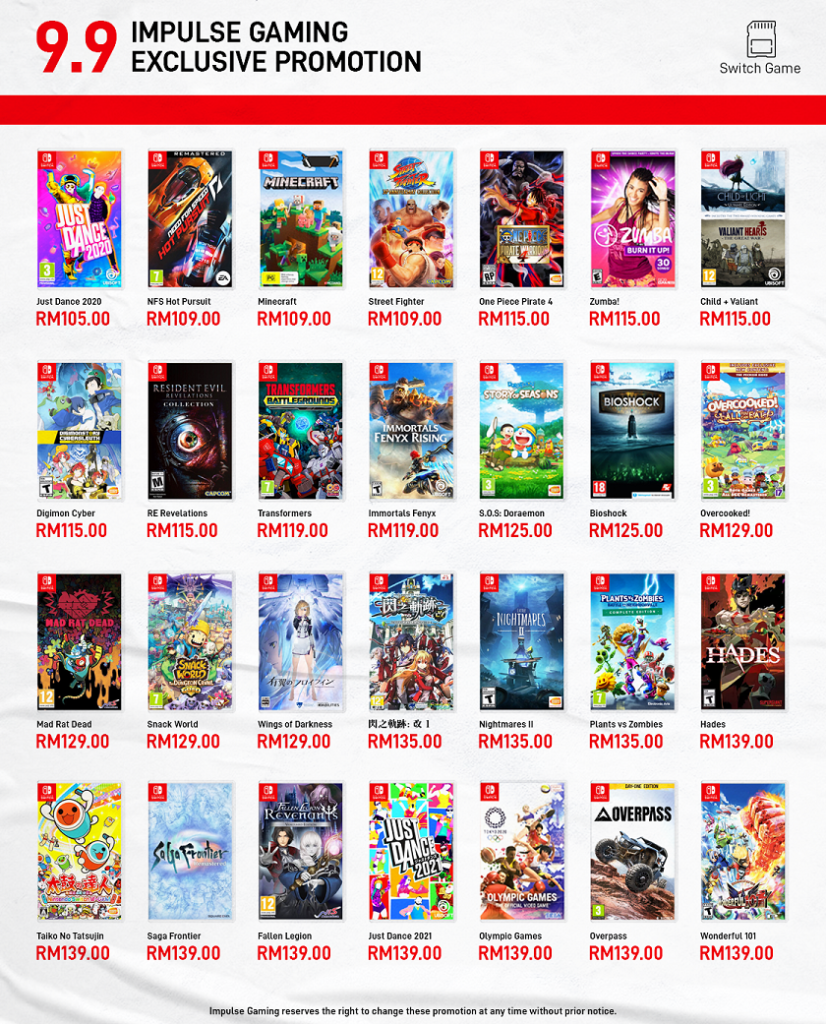 As for Nintendo Switch games, there's the usual array of stuff starting from RM39 including:
No Straight Roads (RM49)
Digimon Cyber Sleuth (RM115)
Pokemon Mystery Dungeon Rescue Team DX (RM149)
Bravely Default 2 (RM189)
Monster Hunter Stories 2 Special Content (RM199)
Playstation gamers aren't left out either for either PS4 or PS5, with merchandise and collector's editions to grab:
Resident Evil Village 8 Collector's Edition PS4 (RM999)
Scarlet Nexus PS5 (RM189)
Demon's Souls PS5 (RM239)
Far Cry 5 PS4 (RM75)
Final Fantasy VII Remake PS4 (RM119)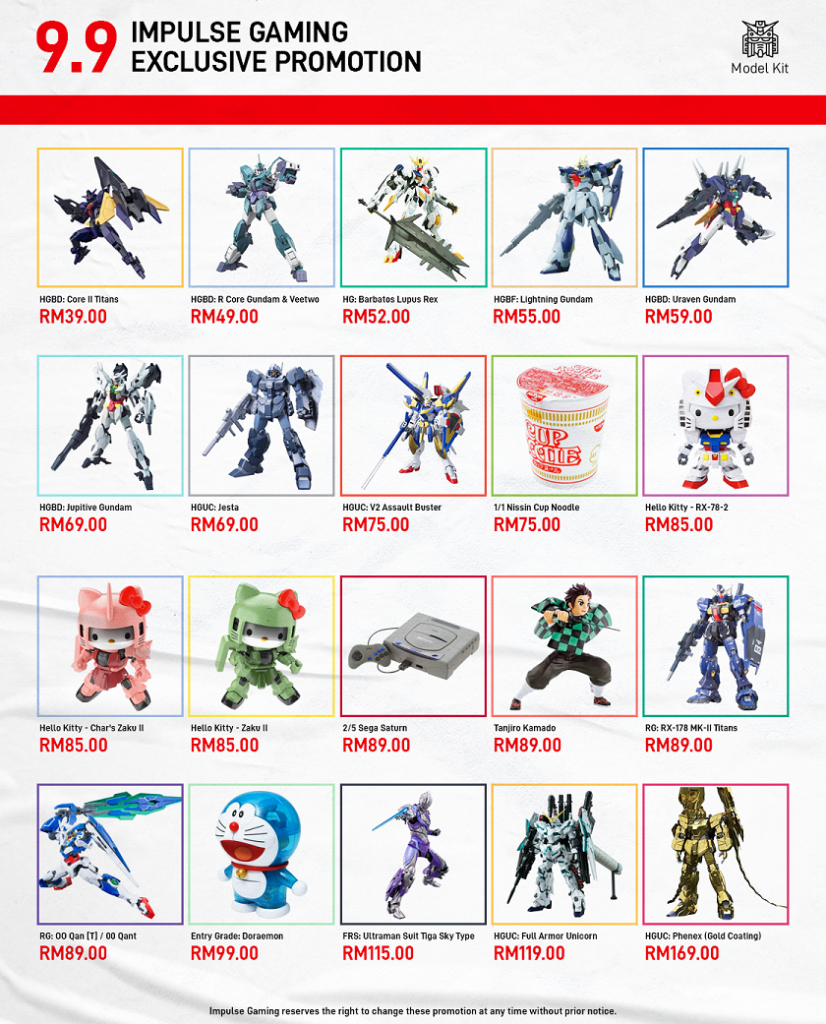 Prefer to collect stuff? TCGs, model kits and figurines are waiting to be added to cart:
Pokemon TCG (from RM35)
Vital Bracelet (Standard: RM195 / Special: RM235)
Check out the whole Impulse Gaming 2021 9.9 sale line-up on Shopee.
---
Check This Out Next
---