After the brouhaha over the perceived nerf to the targetting mechanic of Genshin Impact's Yae Miko, Hoyoverse has announced a rollback to the change. The change was meant to change her skill's random targetting to a more consistent priority, and they had initially defended this update.
As such, after "taking in Travelers' feedback," the rollback to Yae Miko is estimated to happen on 6 April 2022, 16:00 UTC +8, and comes with compensation as well of 100 Primogems. The official notice on their forum is given as follows, emphasis ours:
We have been analyzing combat data and monitoring Travelers' feedback since the modification to Yae Miko's targeting mechanic went live. We wish to express our sincere apologies for the inconvenience this change has caused. Based on an analysis of combat data from the live server in conjunction with player feedback, we have discovered that we did not consider the effect of this modification on all possible combat scenarios during testing and verification. As a consequence, after analyzing the impact on player experience, we determined that the initial fix plan we developed was not sufficiently thorough.

We apologize once again for the trouble that this change has caused to Travelers. We will endeavor to adjust our testing and verification process in the future to avoid making changes that cause the user experience to suffer in certain scenarios. We will seek only to introduce fixes that optimize parts of the experience while otherwise maintaining the existing experience as-is.

The development team views optimizing the unclear targeting mechanic as an important step in improving player experience, but it is also a challenging and long-term goal. We will continue to review Travelers' suggestions and keep working on solutions to improve targeting mechanics. Other targeting-related changes will remain in effect. After the update, Sesshou Sakura will target a random enemy within range.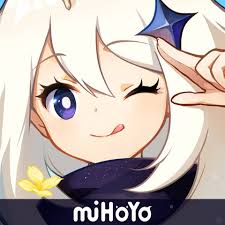 Genshin Impact
Android, iOS, PlayStation 4
Step into Teyvat, a vast world teeming with life and flowing with elemental energy. You and your sibling arrived here from another world. Separated by an unknown god, stripped of your powers, and cast into a deep slumber, you now awake to a world very different from when you first arrived.
---
Check This Out Next
---