WFS has announced the final release date for their upcoming RPG Heaven Burns Red, and it's a lot closer than you might think.
According to the studio, the release date has been set for Heaven Burns Red on the 10th of February in Japan, with no word on a global release just yet.
Previously, it was announced that the game would release some time in February, but no specific date was given until today.
WFS had also put out a launch trailer for the game, introducing its cast of characters and even showing off some of the gameplay as you fight off monsters called Cancer.
Admittedly, it's been a tumultuous road to launch for Heaven Burns Red- the game has been delayed multiple times, with its first released date being penned for 2020, before moving to 2021 and finally settling in early 2022.
Now that a concrete date has been locked, fans can finally look forward to playing through the game's story on their phones.
For those unaware, you'll be playing through the game with a party of 6 girls- all with their own weapons and classes to better help you formulate a game plan for fighting the Cancer.
The game uses a turn-based combat system, so you'll want to make sure your party is well-synergized if you want to win.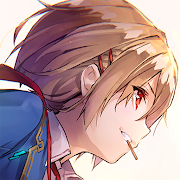 Heaven Burns Red
Android, iOS
Key by Associate Maeda, "Heaven Burns Red (Hebban)" is a story of girls who are entrusted with the last hope. A dramatic RPG that challenges you to fight for your life while running around the field and experiencing the irreplaceable everyday life!