Square Enix announced today a special limited edition Hardedge Cloud, a variant of their Cloud Strife figure in their Play Arts Kai line.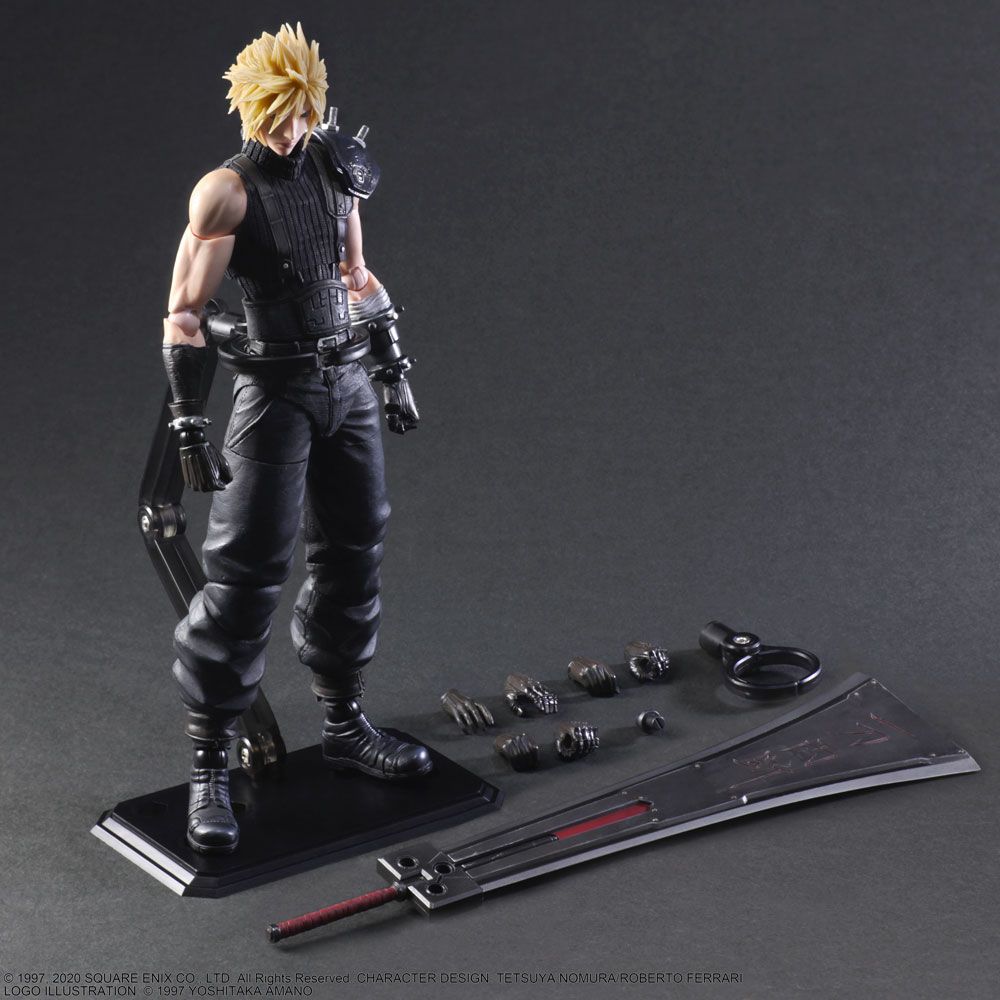 This Play Arts Kai figure comes with one of Cloud's most iconic swords, the Hardedge. Unlike his regular Buster Sword, the Hardedge sports a unique shape, with a wide end of the sword and special writing engraved in it.
According to the store, the writing means "Cutting into Two With One Stroke", befitting the sword's massive size.
On top of that, Square Enix says it also sports an updated face sculpt, more closely resembling the character's appearance in Final Fantasy VII Remake. This is in reference to their previous Play Arts Kai Cloud figures, rather than the other Cloud figure from the Remake line.
Similar to the earlier Cloud release it also sports additional hands, and sports many points of articulation so you can pose Cloud the way you want to.
It also comes with a display stand, complete with two different connection methods so you can support Cloud in a variety of poses.
The Hardedge Cloud figure is sold exclusively via the Square Enix North American store for USD154.99, not inclusive of shipping.
Square Enix has produced a host of figures in their Play Arts Kai range, based on Final Fantasy VII Remake. These include protagonist Cloud, Smash Bros. character Sephiroth as well as other Mii Fighter costume inspirations  Barett and Aerith.