Everyone's favourite controlling office lady, Makima is here in Nikke: Goddess of Victory for the Chainsaw Man collab.
She is an SSR Burst Type II SMG Water Defender, mainly providing buffs to herself rather than focusing on allies.
Makima Kit
Makima's first skill, Show Me What You Got activates when she gets attacked by enemy units 20 times. When activated, she can increase all Nikke's reload speed as well as defense for 10 seconds.
Her second skill is Seems I've Been Noticed, and it activates after landing 120 normal attacks. Activating this skill will taunt all enemies, directing all enemy attacks to herself. Her second skill also has an additional effect that lets her be invincible when receiving lethal damage. This also decreases the cooldown of her burst skill.
Her Burst Skill, Can You Be Quiet? let's Makima gain the Pierce effect while also granting her lifesteal, which recovers a percentage of attack damage as HP. Additionally, Makima can increase her HP Potency by a certain percentage during her invincibility period.
Strengths
Her taunt duration is in a sweet spot to both divert the enemies away from your units, and not being too long to directly take Makima out. And since Makima will be taunting the enemies very often, it's nice to have a safety net with her invincibility in case things go south.
Makima's Burst skill shines the brightest in stages with high enemy density thanks to her Pierce effect she gets. Pair that up with her lifesteal effect, she can pretty much sustain herself just by firing down in a straight line.
Weaknesses
While the reload speed buff from her first skill is good, increasing DEF is less desirable in terms of buffs. DEF increase overall is barely noticeable in small hits of damage and straight up insignificant in bigger hits.
Makima's kit is also very selfish, providing more buffs to herself rather than allies. If you're currently looking for a defender that also buffs up your team's offensive capabilities, Makima might not be for you.
Should You Pull
Makima is a solid pick up for a defender thanks to having a taunt and great sustainability from her burst. Her reload speed buff from her first skill is pretty good and pairs well with units like Scarlet, considering how rare it is to have a Burst Type II unit that also has a reload speed buff.
And for the collectors out there, Makima will be a limited Nikke; so this is the only time that you'll be able to pull for her.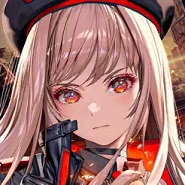 GODDESS OF VICTORY: NIKKE
Android, iOS
GODDESS OF VICTORY: NIKKE is an immersive sci-fi RPG shooter game, where you recruit and command various maidens to form a beautiful anime girl squad that specializes in wielding guns and other unique sci-fi weapons. Command and collect girls that have unique combat specialties to create your ultimate team! Experience next-level shooting action with simple yet intuitive controls while enjoying dynamic battle effects.
---
Check This Out Next
---