With the release of the Fallen Star update, Punishing Gray Raven global players finally have their hands on Watanabe: Astral (Dark Watanabe).
This guide will teach you how to best use him and suggest some tips and tricks, recommended builds and teammates.
Watanabe: Astral Overview
Astral (Dark Watanabe from here on out) is an A-Rank Attacker, just like Watanabe: Nightblade. In fact, Watanabe is the only Construct in Punishing Gray Raven with 2 A-Rank versions. This is because initially, Dark Watanabe was an S-Rank Construct, but due to player feedback in the Chinese servers citing that there were too many S-Rank Constructs, Dark Watanabe was changed to A-Rank instead.
Despite that, his past status as a S-Rank Construct is still apparent. Dark Watanabe is pretty much a pseudo S-Rank and is considered by many to be the hardest hitting A-Rank damage dealer in the game. He's the best DPS for dark teams (hence the community name, Dark Watanabe) until the release of Luna almost a year later. Even though he will be powercrept in the future, Dark Watanabe is worth investing in as he is much easier to evolve into SSS-Rank compared to base S-Rank Constructs. Bosses who are especially weak to Dark Watanabe include Camu (Kamui: Tenebrion is a better option, though), Tifa and Xenophera later in the future.
Here are his active skills:
Core Passive (3-ping of any colour + Red Orb)
Upon using 3 orbs, then using a red orb, Watanabe turns into a shadow and slashes multiple times, each slash dealing 30% (60%) dark damage. Watanabe's normal attacks deal an additional 150% (300%) dark damage. Chase deals 50% (100%) dark damage.
Watanabe throws out darts in a fan shape dealing 100%/200%/300% (200%/400%/600%) physical damage. Using 3 orbs will convert damage into dark damage.
Watanabe spins in the air, slashing his target. Each hit deals 20%/40%/60% (20%/80%/120%) physical damage. The landing hit will deal 25%/50%/75% (50%/100%/150%) physical damage. Using 3 orbs will convert damage into dark damage.
Teleport behind an enemy and stab, dealing 75%/150%/225% (150%/300%/450%) physical damage. Using 3 orbs will convert damage into dark damage.
Watanabe turns into a shadow and stomps the ground, each stomp dealing 300% (600%) dark damage. Consumes 100 energy.
Gameplay Tips
Avoid activating 3-ping for Red Orbs
Dark Watanabe plays really similarly to Lucia: Lotus as both Constructs' Core Passive can be activated with just a single Red Orb after using a yellow or blue 3-ping. Thus, try not to build up too many Red Orbs as it will lead you to having 3 in a row, as it then becomes somewhat of a waste.
Dodge during Core Passive
While it seems like Dark Watanabe has disappeared during the Core Passive, he is still vulnerable! Thankfully, you can dodge while the slashes are flying all around the screen without interrupting it. You can use this defensively to avoid getting hit and offensively to immediately start attacking the enemy.
You can trigger Core Passive right after swapping
Similar to Liv: Eclipse, activating a Red Orb right after you swapped into Dark Watanabe will trigger his Core Passive. Use this to maximise damage DPS.
Recommended Builds
There is pretty much only one build for Dark Watanabe: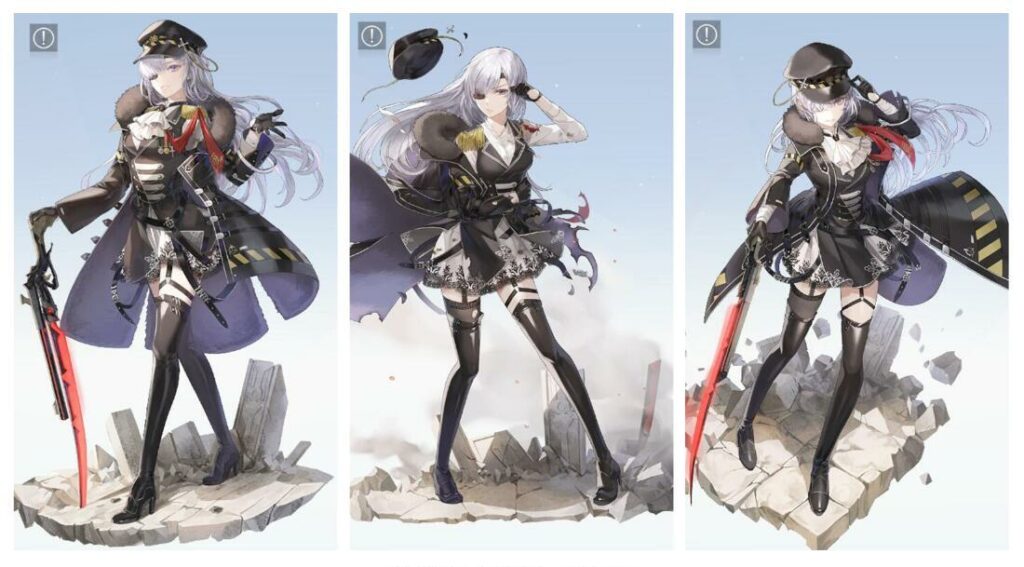 4 Bathlon 2 Darwin
Bathlon is a no-brainer as it is the best Memory for increasing dark DPS. No other Memory set is more effective in increasing Dark Watanabe's DPS than Bathlon. 2 Darwin is recommended for further DPS increase, but you can swap it with 2 Cottie if you need to spam ultimate more (useful in Babel Tower). Regardless if you choose 2 Darwin/Cottie, Bathlon should always fill in the 4, 5 and 6 slots for Dark Watanabe to have a higher attack stat.
Recommended Teammates
Kamui: Tenebrion
The only Dark Tank at the moment, so this is pretty much the only option for a Dark DPS like Dark Watanabe. Tenebrion is the only Construct that can reduce Dark resistance of enemies, which is a given. Furthermore, Kamui: Tenebrion is also decent enough of a sub-DPS to swap in during a pinch.
Any Support
Any healer would do for a Dark team as there is no dedicated Dark-element healer any moment. In the future, Vera would be the go-to healer, but until them, any Liv would do. Liv: Eclipse is the more offense-orientated choice as a healer while Liv: Lux would be the preferred option for a better heal.
---
We hoped that you found this guide for Dark Watanabe useful. Lastly, as mentioned in our Fallen Star event guide, it is recommended not to gacha for him. Instead, get him from Heteromer Layer Experiment.
Follow the game on Twitter to stay updated. Check out our other Punishing Gray Raven guides: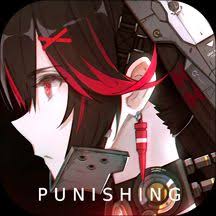 Punishing Gray Raven
Android, iOS
Punishing: Gray Raven is a fast-paced ultra-stylish Action-RPG. Mankind is almost extinct. Earth has been conquered by a robotic army—the Corrupted—twisted and warped by a biomechanical virus known as The Punishing. The last survivors have fled into orbit, aboard the space station Babylonia. After years of preparation, the Gray Raven special forces unit leads the mission to reclaim their lost homeworld. You are their leader. As commandant of the Gray Raven unit, you are tasked with assembling the greatest cyborg soldiers the world has known and lead them into battle. Unravel the dark truths behind the Punishing virus, push back the Corrupted and reclaim the Earth in this stylish Action-RPG.
---
Check This Out Next
---