Silver Wolf hacks into the Astral Express in Honkai Star Rail after the maintenance which is scheduled to start on 7th of June 2023, 06:00:00(UTC+8) and will end later today.
The Stellaron Hunter is the first limited character for update 1.1 and will come alongside her own Limited Light Cone called, Incessant Rain.
With that being said, should Silver Wolf be given permission into the Astral Express systems and access to your Special Star Rail Passes? Read on to find out.
Silver Wolf's Character Sheet
Silver Wolf is a 5-Star, Quantum Type character that walks the Path of Nihility and Incessant Rain is a 5-Star Light Cone that is suitable for characters who walk that path. Characters who walk this path tend to have more debuff type effects on their overall kit such as Sampo who could Blind enemies through his Technique or Pela who could cast Exposed on enemies through her Ultimate.
Silver Wolf's overall kit is as below:
System Warning – Single target attack that does Quantum DMG
Allow Changes (Skill) – High chance of implanting Type Weakness on an enemy corresponding to an ally Type in the battle while also reducing DMG RES to that ATK Type.  If the Weakness Type already exists the the DMG RES reduction effect will not trigger. Silver Wolf can only implant one Weakness per target and there is also a high chance to reduce the target's All-Type RES for a few turns.
User Banned (Ultimate) – High chance of reducing a single enemy DEF for a few turns and deals Quantum DMG to the target.
Force Quit Program (Technique) – Deals Quantum DMG to all enemies after entering battle while reducing their Toughness irrespective of Weakness Types. Enemies with their Weakness Broken through her technique will trigger the Quantum Weakness Break Effect.
Awaiting System Response… (Talent) – After each attack Silver Wolf can implant one random bug on an enemy which has one of the following effects, ATK reduction, DEF reduction or SPD reduction. The bug will last a few turns.
Based on her kit as stated above, Silver Wolf sounds like a great character to have in your party regardless of playstyle, she can consistently debuff the enemy unit through her Talent by simply attacking the enemy as well as her Ultimate which reduces a single target enemy DEF which is perfect for tacking Boss fights in Simulated Universe.
However, the main reason why she is definitely worth your 180 Special Star Rail Passes is that her Skill, Allow Changes lets you bring whoever you want whenever you want. By being able to create Weakness Types on enemies based on your team line up, you can effectively bring a mono-elemental team ie; full team of your favorite Quantum units to blitz through content that may not be possible for them due to Weakness Type limitations.
Suggested Relic Set
As Silver Wolf's role would primarily be a debuffer, the Relic Set that I would personally give her would be Genius of Brilliant Stars Set which does the following:
2pc – Increase Quantum DMG by 10%.
4pc – DMG dealt will ignore 10% of DEF with an additional 10% if the enemy has Quantum Weakness.
The main stats that I would focus on would be Effect Hit Rate and SPD (because you want her to put on the debuffs before your DPS starts their turn) and the others would include HP and DEF so she can last in fights longer without the need to baby sit her too much. You could also opt for increased Quantum DMG, Energy Restoration and  even ATK should you have more confidence in your team synergy in keeping each other alive.
For the two Planar Ornaments, the Pan-Galactic Commercial Enterprise Set would be great for her as completing the set would give Silver Wolf increased Effect Hit Rate by 10% while also giving her additional ATK equal to 25% of her current Effect Hit Rate for some extra DMG.
Suggested Light Cones 
Ideally, the 5-Star Light Cone that comes with Silver Wolf called Incessant Rain would be the best fit for her, as it increases her Effect Hit Rate by 24% and if the enemy has 3 or more debuffs, Silver Wolf's ATK's will have increased Crit Rate of 12%. Not only that, if she takes a turn by doing a Basic ATK, Skill or Ultimate there is a 100% base chance to implant Aether Code on a random enemy. Enemies with Aether Code take 12% increased DMG for 1 Turn.
For free-to-play options, a few Light Cones that come to mind suitable for Silver Wolf are as follows:
In The Name of the World (5-Star)
While not exactly free-to-play friendly, you may purchase this at the Store using Undying Starlight. The Light Cone is good for her due to the enhanced Effect Hit Rate as well as ATK. Perfect for those building a more DMG oriented Silver Wolf.
Before the Tutorial Mission Starts (4-Star)
This Light Cone can also be obtained for free through the in-game Event and is good for Silver Wolf as it increases Effect Hit Rate and has her regenerating 4 Energy when attacking enemies that have reduced DEF.
Void (3-Star)
At the start of the battle it will give you an increase in Effect Hit Rate for a set number of turns.
The Light Cones above are pretty accessible to most, if you are attempting to save Undying Starlight for a different Light Cone or for future use, the 4-Star Light Cone, Before the Tutorial Mission Starts is a great placeholder for Silver Wolf as it does play around her kit more when compared to the 3-Star Light Cone Void. While not having the same impact as it would Incessant Rain, these Light Cones are enough to make your Silver Wolf a potent ally on the field regardless.
Final Thoughts
Silver Wolf is not a difficult unit to build, she is very versatile and can slot in to any playstyle which makes her a must roll for me personally. Being able to put out  debuffs on enemies as well as match the Weakness Types to allies will help any team attempting to clear the higher stages of Simulated Universe or other difficult content.
She is also usable without the need of getting her to e6 which is a great plus. However, in terms of Light Cones, I would also suggest to attempt at least a 10x pull for her Light Cone just to try your luck. Incessant Rain just does so much for Silver Wolf and would help Trailblazers with future content should you get both her and Incessant Rain together.
To see where Silver Wolf is ranked in Honkai Star Rail, you may refer to our Tier List. For further information regarding the game you may refer to their official website.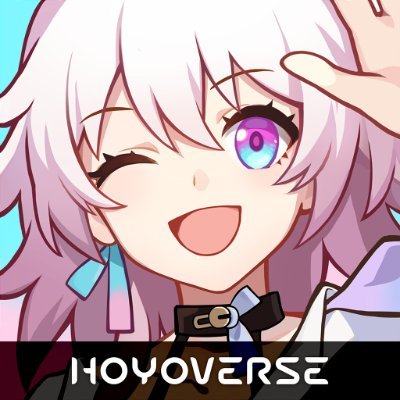 Honkai Star Rail
Android, iOS, Microsoft Windows
Honkai: Star Rail is an all-new strategy-RPG title in the Honkai series that takes players on a cosmic adventure across the stars.
---
Check This Out Next
---