With their latest major update, GODDESS OF VICTORY: NIKKE added a new Nikke to their unit pool, named Sakura.
Sakura is a Fire Element, Burst Type I, SSR Supporter class Nikke wielding a Sniper Rifle.
This will be a first impressions based on the newly released Nikke, and her overall performance and usability may change over time.
It is interesting to note that just a few weeks ago, Biscuit who is also a Supporter Type unit was released as well.
This means more competition for the Supporter Type Role and Sakura's skill set will need to impress which will be discussed later in this article.
Blossoming With Potential 
With 2 [PASSIVES] and only one [ACTIVE], Sakura's definitely easy to use for Auto-Battlers like myself and her Burst Skill is definitely made for Wind code Boss Fights.
Her Skill 1 – Cherry Blossom Tea, is a Passive that affect all her allies which activates after 3 normal attacks that at max level, give 8.15% of DEF which stacks up to 10 times and lasts for 15 seconds.
Her Skill 2 – Falling Petals, is also a Passive that has two effects, one affect has all her allies deal up to 7.74% more damage permanently to enemy projectiles, while another which activates when entering Full Burst reduces all Burst Skill cooldowns of allies by up to 4.48 seconds.
Lastly, her Burst Skill – Resplendent Cherry Blossom, is a 40 second cooldown Active that when triggered makes Wind code based enemies deal up to 90.72% less damage and lasts for 30 seconds, this skill can only activate 1 time(s) per battle however.
Casting her Burst Skill also boosts All allies ATK by 23.76% of her ATK and lasts for 10 seconds. When Cherry Blossom Tea is fully stacked an additional damage bonus of up to 23.54% is given to all allies when shooting interruption parts which lasts for 30 seconds.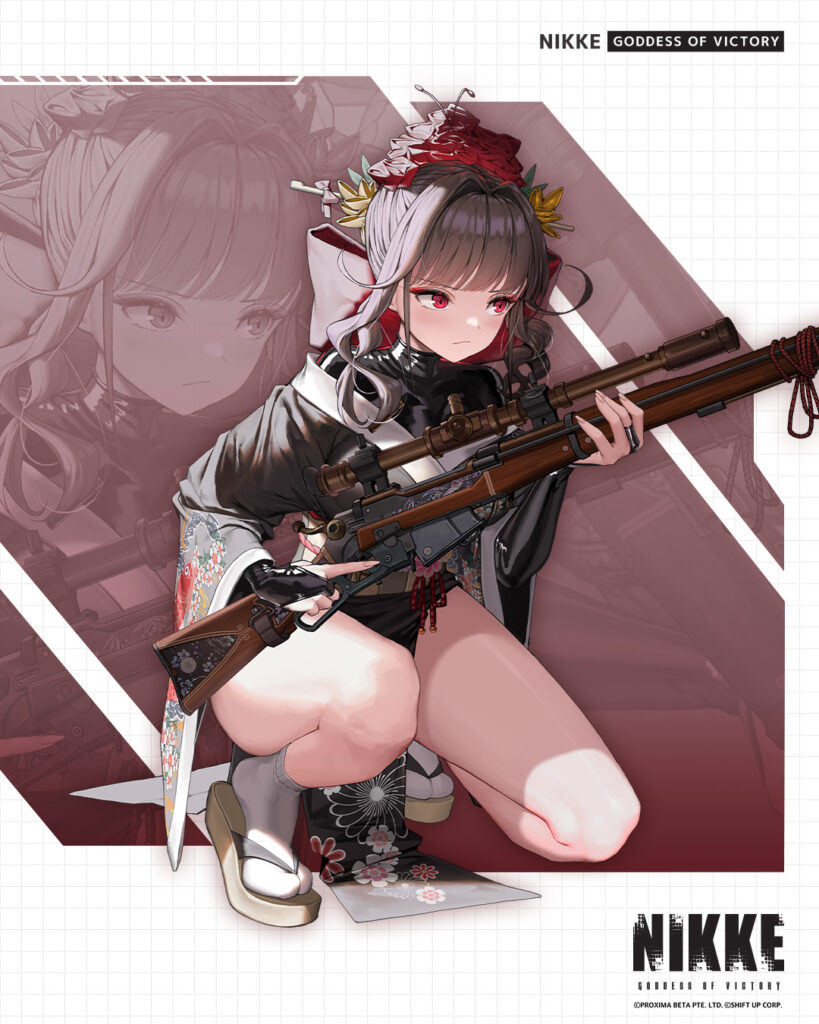 Sakura skill set definitely looks geared towards Wind code Bosses with that insane damage reduction from her Burst Skill, however I strongly believe she has potential beyond just being a niche character.
Against non-Wind code bosses, Sakura may be slightly at a disadvantage when comparing to other Supporter Type Nikkes, like Biscuit who's pretty much a good all rounder.
Her Skill 1 and Skill 2 however definitely makes up for the discrepancies due to the DEF values up with Skill 1 and when coupled with her Skill 2 that makes dealing with enemy projectiles marginally better.
Alongside reducing the cooldowns of her fellow Nikkes Burst Skills, this definitely puts Sakura in a good spot for any team tackling Boss type units that rely heavily on projectile based weaponry and also stages with crazy amount of mobs when partnered with a Nikke that has their Full Burst deleting everything in sight like Harran.
Of course, a Nikkes true value does not lie on her skills alone, but also in how she is designed.
Personally I am absolutely loving Sakura's design, she has an air of class and nobility to her and she is probably one of the few Nikke's who is designed with modesty in mind judging by her Dynamic Profile. (yes I am well aware she took off her pants during actual gameplay)
Regardless, it is safe to say that Sakura is a definite must have for me, her Full Burst skill set that makes her a really good Nikke to bring during Wind code boss fights may prove useful somewhere down the line where Wind code bosses are in abundance.
You may find further details regarding Sakura at the official website.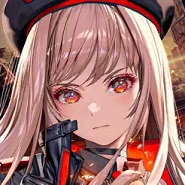 GODDESS OF VICTORY: NIKKE
Android, iOS
GODDESS OF VICTORY: NIKKE is an immersive sci-fi RPG shooter game, where you recruit and command various maidens to form a beautiful anime girl squad that specializes in wielding guns and other unique sci-fi weapons. Command and collect girls that have unique combat specialties to create your ultimate team! Experience next-level shooting action with simple yet intuitive controls while enjoying dynamic battle effects.
---
Check This Out Next
---