Genshin Impact 3.5 has been released and with it comes the feisty mercenary Dehya. Dehya is a 5-star Pyro who wields a mighty claymore across the sands of Sumeru, unfortunately however the meta of Genshin Impact has not been the kindest to her.
Many Genshin fans haven't taken well to Dehya, saying that her moves are lackluster and difficult to fit on a team. Regardless let's see what's the best way to equip her and if she's worth a pull.
Dehya Elemental Skill
Dehya's elemental skill is called 'Molten Inferno' and the way it is used will change depending on the situation.
Indomitable Flame – This is an AoE attack that creates a field known as the fiery sanctum. This will only unleash if Dehya has no fiery sanctum unleashed at the time.
Ranging Flame – This will be unleashed if there is already a Fiery Sanctum activated. Here, Dehya will perform a leaping attack, dealing AoE Pyro damage before recreating a Fiery Sanctum field where she lands. This new Fiery Sanctum will inherit the duration from the previous sanctum.
When an opponent within a fiery sanctum field takes damage, the field will unleash a coordinated attack, dealing AoE Pyro damage to them based on Dehya's Attack and Max HP. This effect can be triggered once every 2.5s.
Active characters within this field have their resistance to interruption increased, and when such characters take damage, a portion of that damage will be mitigated and flow into Redmane's Blood. Dehya will then take this DMG over 10s. When the mitigated damage stored by Redmane's Blood reaches or goes over a certain percentage of Dehya's Max HP, she will stop mitigating damage in this way.
Dehya Elemental Burst
Her Elemental Burst is called Leonine Bite. Here Dehya enters her 'Blazing Lioness' state, throwing her weapon aside and increasing her resistance to interruption damage.
In this state, Dehya will automatically and continuously unleash the Flame-Mane's Fists, dealing Pyro damage based on her attack and max HP, and when its duration ends, she will unleash an Incineration Drive, dealing AoE pyro Damage based on her attack and max HP.
If a Fiery Sanctum is created by her elemental skill while she activates her burst, Dehya will retrieve it and create a new one once the Blazing Lioness state is over.
In this state, Dehya will be unable to cast her elemental skill or perform normal, charged, and plunging attacks. "Normal Attack: Sandstorm Assault" and Elemental Skill "Molten Inferno" will also be replaced with an attack called "roaring barrage" which unleashes a furry of strikes. If they're used 0.4s after each Flame-Mane's Fist, it will increase the speed at which the next Flame-Mane's Fist strike will be triggered.
Dehya Passive Skills
Her first passive skill is called "The Sunlit Way". It increases the Movement speed of your own party members by 10% during the day (6:00 – 18:00). It doesn't take effect in Domains, Trounce Domains, or Spiral Abyss though. It's also not stackable with passive talents that provide the exact same effects.
Her second passive is "Unstinting Succor". Within 6 seconds after Dehya retrieves the Fiery Sanctum field through Molten Inferno: Ranging Flame or Leonine Bite, she will take 60% less damage when receiving damage from Redmane's Blood. This effect can be triggered once every 2s.
Additionally, within 9s after Dehya unleashes Molten Inferno: Indomitable Flame, she will grant all party members the Gold-Forged Form state. This state will further increase a character's resistance to interruption when they are within the Fiery Sanctum field. Gold-Forged Form can be activated once every 18s.
Her final passive skill is "Stalwart and True". When her HP is less than 40%, Dehya will recover 20% of her Max HP and will restore 6% of her Max HP every 2s for the next 10s. This effect can be triggered once every 20s.
Artifacts For Dehya
| | |
| --- | --- |
| Artifact | Main Stat |
| Sands | Attack |
| Goblet | Pyro Damage Bonus |
| Circlet | Crit Rate/Crit Damage |
Dehya artifacts 2
Artifact
Bonuses
Crimson Witch of Flames
Pyro DMG Bonus +15%
Increases Overloaded, Burning, and Burgeon DMG by 40%. Increases Vaporize and Melt DMG by 15%. Using an Elemental Skill increases 2-Piece Set effects by 50% for 10s. Max 3 stacks.
The Crimson Witch of Flames is a good choice if you want to make a straightforward DPS build of Dehya. This artifact will boost her moves as a pyro for extra damage.
Artifact
Bonuses
Tenacity of the Millelith
HP increased by 20%
When an Elemental Skill hits an opponent, the ATK of all nearby party members is increased by 20% and their Shield Strength is increased by 30% for 3s. This effect can be triggered once every 0.5s. This effect can still be triggered even when the character who is using this artifact set is not on the field.
This is a good artifact if you want Dehya in a more supportive build. Giving her more HP will help her last longer as a tank which complements the effects of her skill while also boosting her ally's attack power.
Weapons For Dehya
| | | | | |
| --- | --- | --- | --- | --- |
| Weapon | Rarity | Substat | Passive | Comment |
| Beacon Of The Reed Sea | 5 Star | CRIT Rate 33.1% | After an Elemental Skill hits an opponent, your ATK will be increased by 20% for 8s. After you take DMG, your ATK will be increased by 20% for 8s. The 2 aforementioned effects van be triggered even when the character is not on the field. Additionally, when not protected by a shield, your character's Max HP will be increased by 32%. | This is Dehya's signature weapon. It allows more reliable critical attacks that give her attacks a greater amount of damage. Probably the best weapon to get the most potential out of her. |
| Wolf's Gravestone | 5 Star | ATK 49.6% | Increases ATK by 20%. On hit, attacks against enemies with less than 30% HP increase all party members' ATK by 40% for 12s. Can only occur once every 30s. | A pretty straight forward DPS weapons. This will let her hit harder and raise her attack to hit harder some more. |
| Favonius Greatsword | 4 Star | Energy Recharge 61.3% | CRIT Hits have a 60% chance to generate a small amount of Elemental Particles, which will regenerate 6 Energy for the character. Can only occur once every 12s. | This is one for the Support build. It allows Dehya to act as a support and retain energy for the rest of the team. |
Team Members For Dehya
Character
Rarity
Element
Comment
Xiangling
4 Star
Pyro
A good idea is the team Dehya up with another Pyro for that same type resonance giving her and even greater damage buff. Both characters also specialize in AoE skills allowing for a wide reaching attacks.
Bennett
4 Star
Pyro
Like with Xiangling, Bennett will give Dehya bonus damage for being another pyro. He can also act as a reliable healer which is pretty necessary whether she's acting as a DPS or a tank.
Kazuha
5 Star
Anemo
Kazuha may not be a pyro but his burst can certainly help buff his the other three team members if they're the same type, not to mention debuff enemies.
Should You Pull For Dehya in Genshin Impact
As I alluded to at the beginning of the guide, Dehya isn't exactly popular in the meta of Genshin and from what I've seen this is unfortunately accurate. Her biggest issue is simply that her growth centers around her attack and health yet she never gains enough health to properly tank hits like the game intends for you to do with her.
Even the team I've suggested here will be more carrying Dehya as opposed to enhancing what she has. You can also use her as passive support which is a valid playstyle but this in turn ignores her many skills that seem based around being on-screen. Overall, she's a tank that can't tank, and it's hard to figure out what to do with her as a result.
That's not to say that you can have fun with her. Her skills and burst are fun to play with, essentially watching her go berserk against a horde of enemies. She's far from unplayable and if you like her design or personality I'd say she's worth trying for. That being said if you're looking to push through the challenges of Genshin Impact's quests and combat there are a lot of characters that can do what Dehya does with fewer drawbacks.
Hopefully, Mihoyo will give her a buff sometime in the future, or at least we can hope.
Genshin Impact is available for mobile, PC, PS4, and PS5.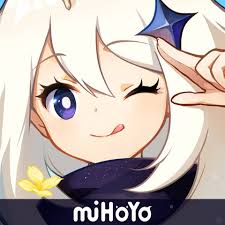 Genshin Impact
Android, iOS, PlayStation 4
Step into Teyvat, a vast world teeming with life and flowing with elemental energy. You and your sibling arrived here from another world. Separated by an unknown god, stripped of your powers, and cast into a deep slumber, you now awake to a world very different from when you first arrived.
---
Check This Out Next
---