Congratulations on becoming either a beginner again or a complete newbie to Blue Archive – either way, here's a guide to help your general progression for the good stuff.
CLEAR YOUR MISSION STAGES
This is most likely a no-brainer as you'll be clearing them for Pyroxene anyway. These missions are also important to unlock various features in the game. Once you've gotten an account you're satisfied with, here are the missions you would like to prioritize completing:
| MISSION | UNLOCKS |
| --- | --- |
| 1-4 | Commissions: For EXP and Credits grinding. |
| 2-1 | Cafe: Passively obtain Stamina and Credits. Also allows you to raise Relationship with characters. |
| 2-4 | Lessons: Raise Relationship with students and get skill upgrade items. |
| 3-1 | Bounties: Daily entries for obtaining skill upgrade items. |
| 3-2 | Crafting: For making items, from EXP to gifts and furniture. |
| 4-1 | Total Assault: Raid mode. |
| 6-1 | Tactical Challenge: PVP mode. |
COMMISSIONS
The early stages don't offer much value and drops. If you want to start grinding, starting from the D stage onwards is recommended.
TACTICAL CHALLENGE (PVP)
You're likely to find a lot of bots, so actual team formation doesn't matter to start. Hitting various rankings can get you rewards, and you might actually want to use your Pyroxene to top up your PVP tickets to hit Rank 1 for the first time, and then chill out after.
HARD MISSIONS
This one is likely something you're already planning to do. Besides first clear Pyroxene, these stages are repeatable 3 times each daily to get Eleph for raising your character star levels. You can get Eleph for 3-star characters like Shiroko, Hifumi, Hoshino and Haruna to redeem them with, so definitely worth it!
EQUIPMENT GRIND
The recommended areas to obtain equipment pieces are Area 4 and Area 5 stages as Tier 2 pieces start becoming available. Tier 3 would be from Area 7 stages, while Tier 4 items are best obtained from Area 10 stages.
CRAFTING
Prioritize making furniture for the cafe to hit Comfy level to maximize its benefits, then move on to creating gifts for your units. Relationship values add minor increments to stats. You don't need to unlock multiple nodes to start. You need Keystones to craft, the easiest source of which would be from Dailies or Weeklies.
SHOP TOKENS
You'll be able to get either Eleph or various resources by exchanging either Credits or tokens from Total Assault or Tactical Challenge. Energy potions are also offered here, which you should try obtaining after getting character Eleph.
You're unlikely to have sped through to Area 6 on your first day if you haven't been refreshing your stamina, so at least for the more casual Blue Archive beginner, you can set that as your goal as you work your way through everything else.
Check out our low rarity character recommendations, or the launch reroll tier list for 3-stars.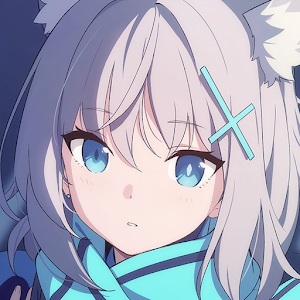 Blue Archive
Android, iOS
You have been appointed as an advisor to the Federal Investigation Club, Schale, located in Kivotos. It's a huge academy city where numerous academies are clustered together. Resolve the endless incidents that occur in Kivotos with charming allies full of personality, and build special memories with them!
---
Check This Out Next
---