Goddess of Victory: NIKKE will be upgrading its login services for players who use the email login method to LEVEL INFINITE PASS.
Users will need to switch to the LEVEL INFINITE PASS login method after the update this 30th March 2023 after logging in and accepting the mandatory upgrade.
If you have made a separate LEVEL INFINITE PASS on a different game, you simply need to log-in using that instead as it works for both PC and Mobile as well.
This only applies to users who log-in via email while other login methods can be done as per normal.
Several notes were also provided for players reference in regards to the Nikke login upgrade:
Notes:
1. If you logged into the game using your email address before this update, you need to reenter your email account and password at the first login after the update. Please be reminded to keep your account safe to prevent any loss. You can also log into the game using an email verification code.
2. If you have already upgraded your email address to a LEVEL INFINITE PASS in another game published by LEVEL INFINITE, you should use the password you set during the upgrade to log into [GODDESS OF VICTORY: NIKKE] after the update.
3. Players who logged into the game with Apple/Twitter/LINE/Facebook/Google accounts or as guests and have never bound any email address before this update can continue logging in using their old accounts.
4. Underage players who logged in with an email account before this update need to go through the parent verification process again after upgrading the LEVEL INFINITE PASS.
You can find out more details in regard to this upgrade at their official website.
Or you can check out our guide on whether you should roll for Biscuit before her banner goes away come this update.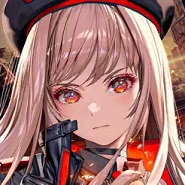 GODDESS OF VICTORY: NIKKE
Android, iOS
GODDESS OF VICTORY: NIKKE is an immersive sci-fi RPG shooter game, where you recruit and command various maidens to form a beautiful anime girl squad that specializes in wielding guns and other unique sci-fi weapons. Command and collect girls that have unique combat specialties to create your ultimate team! Experience next-level shooting action with simple yet intuitive controls while enjoying dynamic battle effects.
---
Check This Out Next
---