The KFC collaboration glider will finally be available for Genshin Impact players outside of China via the "Adventurers' Guild on Twitch" event. Details are available through the official Hoyolab forums, and summarized as follows:
Event duration

25 November 2021, 01:00 UTC +8 – 8 December 2021, 23:59 UTC +8

Log in to your Twitch account and tune in to participating channels, the list to be updated 24 November 2021
Purchase 

two months of Tier 1 subscriptions

at participating channels (US$4.99 per month) to receive a redemption code

Redemption code will include:

1 x Wings of Feasting glider
30,000 x Mora
1 x Jade Parcels
2 x Tonkotsu Ramen
2 x Sauteed Matsutake

Requires Adventure Rank 10 or above

Subscriptions are only valid when participating streamers are

live and broadcasting

Anonymous gift subs or recurring subscriptions DO NOT count
Amazon Prime subscriptions DO NOT count
Subscriptions BEFORE the event duration DO NOT count

Only ONE redemption code PER account and will NOT be reissued if lost

Redemption code valid until 15 December 2021, 23:59 UTC +8
Considering the price of collaboration meals such as with the currently running Hoyo Fest cafes in Southeast Asia, the price point is understandable even if potentially frustrating to some. The glider was, after all, available through a specific KFC and Genshin collaboration meal set. You can get a code by gifting two Tier 1 subs, but the receiver will not get the code. As it stands, fans aren't all that happy about this.
The glider was supposedly planned to be available in June / July, though means of acquiring it were not specified.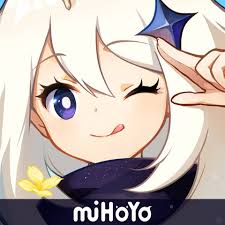 Genshin Impact
Android, iOS, PlayStation 4
Step into Teyvat, a vast world teeming with life and flowing with elemental energy. You and your sibling arrived here from another world. Separated by an unknown god, stripped of your powers, and cast into a deep slumber, you now awake to a world very different from when you first arrived.