MiHoYo has put out a new trailer showing off the backstory of the new character, Xiao. The trailer reflects on Xiao's history, along with hints at possible future content.
While Xiao may share an element with the Anemo Archon, Barbatos, his backstory is actually tied to the Geo Archon, Rex Lapis.
The trailer, narrated by Zhongli, discusses the Yakshas- five Adepti that serve Rex Lapis, fighting off demons through their oath: "Restore Order through Slaughter".
Over time, these Yakshas all succumbed to fear, guilt and even betrayal, many dying save for Xiao and one more who vanished without a trace. Now, Xiao is something other characters only claim to see, saving people when they most need it.
The one missing Yaksha is an interesting tidbit, as the trailer definitely seems to imply we'd be dealing with them in future, similar to Razor and the Boreal Wolf.
Aside from the very in-universe trailer of Xiao and his backstory, the Genshin Impact Twitter also posted more details about Xiao, including his favorite food as well as more information about his personality. As an Adeptus he isn't human, and is missing a lot of human features such as any real emotions. That being said he hasn't forgotten his oath, and still fights to save the people of Teyvat when he can.
Characters like Beidou have reported seeing him near Guyun Stone Forest, really amplifying how mythical his existence is supposed to be.
For those who want to spoil the legendary warrior, his favorite food is Almond Tofu. Apparently he doesn't really care for human cuisine, but he makes an exception for that.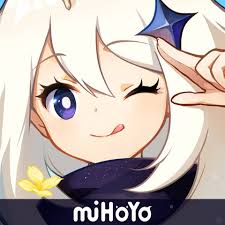 Genshin Impact
Android, iOS, PlayStation 4
Step into Teyvat, a vast world teeming with life and flowing with elemental energy. You and your sibling arrived here from another world. Separated by an unknown god, stripped of your powers, and cast into a deep slumber, you now awake to a world very different from when you first arrived.