Sweets Paradise has announced a Genshin Impact collaboration, bringing limited edition themed goods to fans.
The collaboration will be taking place at up to 12 different Sweets Paradise venues all across Japan, and features special art of various Genshin Impact characters dressed like cafe staff.
UPDATE (23/8): A second wave of collaborations has been announced featuring the Liyue arc characters, details below
The collaboration starts September 1st, and will run until the 30th of that month. They'll be set up at places like Shinjuku, Harajuku as well as Nagoya. According to the website, the cafe will have a special menu of Genshin Impact-themed foods as well, though details about the food will be announced at a later date.
While the exact merchandise hasn't been mentioned yet, the new illustrations features all the Monstadt characters from the game as cafe staff, including more recent additions such as Rosaria and Eula. While the art they've shown so far has them in a more chibi-style proportions, the fact that Albedo and Klee received full-proportioned art is a good sign for the rest of the cast as well.
Though purely speculation, the nature of these collaboration cafes makes it a safe bet that you'll be able to see some form of pin badges, as well as possibly keychains and commemmorative coasters.
A second wave of the cafes has also been announced, featuring the characters from the game's Liyue story chapters. The featured characters appear to be Hutao and Xiao, though as always the other characters also got redesigned in chibi form.
These cafes will run the entire month of October, extending the anniversary celebrations for Genshin Impact.
Genshin Impact is incredibly popular in Japan, thanks largely in part to its heavy anime aesthetic as well as star-studded Japanese dub cast. Ads for the game are a common sight in Akihabara, so it makes sense that they would have such a large scale collaboration in the country.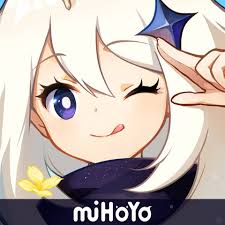 Genshin Impact
Android, iOS, PlayStation 4
Step into Teyvat, a vast world teeming with life and flowing with elemental energy. You and your sibling arrived here from another world. Separated by an unknown god, stripped of your powers, and cast into a deep slumber, you now awake to a world very different from when you first arrived.