Genshin Impact, HoYoverse's juggernaut title has recorded the lowest revenue in the month of May, ever since the game's launch back in 2020.
According to the data from AppMagic, Genshin Impact's global revenue in the month of May is recorded to be at USD$ 53 Million, which by all means is still a hefty amount as compared to other gacha game titles. The month of May even beats the now second lowest month of revenue of the game's lifespan, which was back in June 2021.
This dip in revenue can be attributed to various aspects, from the poor selling of the Baizhu debut banner, which only made a revenue of USD$1.9 Million in the Chinese iOS markets. To put things into perspective, the previous banner of Nahida and Nilou made over USD$8 Million, according to Sportskeeda.
The other obvious reason being the successful launch of Honkai Star Rail, HoYoverse's latest gacha game that came out on 26th April 2023; which had garnered a total of USD$ 129 Million during its first month. As well as the current Jing Yuan banner that broke the Honkai Star Rail top up system.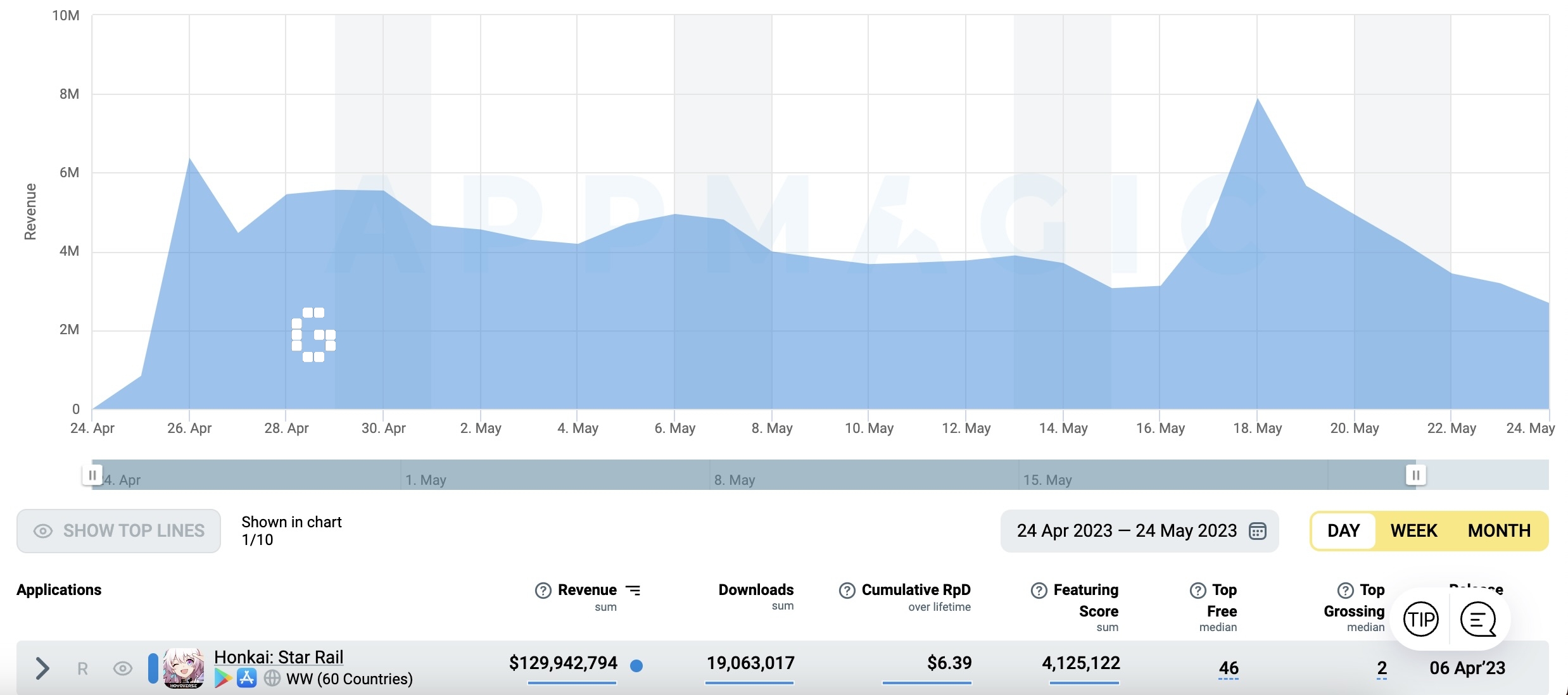 Given these factors, it's not surprising to see a dip in revenue in the game. But ultimately, Genshin Impact is still considered to be one of the largest gacha game right now, and a small hole in its revenue isn't detrimental in the grand scheme of things.
---
Check This Out Next
---