Genshin Impact has officially changed its publisher from miHoYo to Cognosphere, though it's not the massive paradigm shift you might think it is.
If you look at the Genshin Impact listing on the Epic Games Store, you'll see that it's already been changed to a company called Cognosphere, with some players reporting that their payments are even being listed as going to the new company instead of miHoYo.
If you're thinking miHoYo had sold their insanely profitable mobile game, however, you'd be wrong. Cognosphere is a company owned by miHoYo, registered in Singapore as opposed to the Shanghai-based miHoYo.
Why miHoYo Is Letting Cognosphere Publish Genshin Impact
While miHoYo hasn't officially released a statement on the reason, anyone who's been following the mobile games industry would probably have a good guess as to why.
Over the past year China has continuously tightened its restrictions and regulations on what can or can't be shown in media. Considering the rules only apply to games published in China, the best way to get out of dodge would be to simply assign the game to a publisher registered outside of China (Cognosphere is technically a Singaporean company owned by miHoYo), and you immediately have more wiggle room with China's rules.
miHoYo's not the first company to do this- Tencent has been reportedly doing it for a while now (Arena of Valor, the global release of Honor of Kings is published by Netmarble), which allows them to develop content not in line with China's regulations for international release (such as aggressive gacha mechanics) and then simply remove them for the Chinese build of their game, like they did with Fortnite.
Sadly, if you're one of those people who writes long essays about miHoYo intentionally making Genshin Impact worse for fun, this isn't the descending messiah you'd think it was. However, it would protect global versions of Genshin Impact from the fallout of any more administrative meddling from China's government.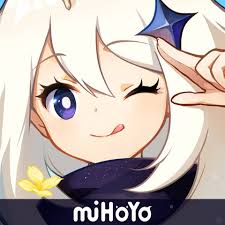 Genshin Impact
Android, iOS, PlayStation 4
Step into Teyvat, a vast world teeming with life and flowing with elemental energy. You and your sibling arrived here from another world. Separated by an unknown god, stripped of your powers, and cast into a deep slumber, you now awake to a world very different from when you first arrived.