Fans of Scaramouche of Genshin Impact fame – totally not in relation to the oft used Bohemian Rhapsody – appear to be whipping up another frenzy over a new leak. This leak alleges that Scaramouche will be an upcoming weekly boss in Genshin Impact, supposedly to arrive with the version 3.1 update. There will be spoilers, if you're not up to date with the current story.
He first appeared way back in version 1.1 of the game, as part of the "Unreconciled Stars" event. There, we learnt that he's part of the Fatui, and in fact, is himself the sixth of the Fatui Harbingers, known as Balladeer. Diligent datamining had unearthed potentially placeholder assets indicating Scaramouche's future playable status, though we naturally don't know when exactly he would be arriving, if at all.
Aside from the leak, the Hues of the Violet Garden event story update has revealed Scaramouche's involvement in causing the decline of both the Kamisato and Kaedehara clans. As we know, the Kamisatos managed to recover, but not the Kaedeharas. Scaramouche himself has been used as the model of Kuronushi, the fifth of the five Kasen of legend.
With all that said, placeholder or not, the lad is still incredibly popular – not dissimilar to Kamisato Ayato himself, and actually having a model and all – so the question becomes: playable when?
When will Hoyoverse provide an answer to the cries of Scaramouche wanters? We shall have to wait and find out…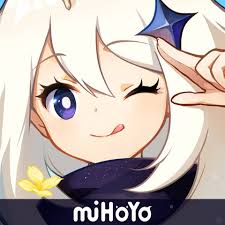 Genshin Impact
Android, iOS, PlayStation 4
Step into Teyvat, a vast world teeming with life and flowing with elemental energy. You and your sibling arrived here from another world. Separated by an unknown god, stripped of your powers, and cast into a deep slumber, you now awake to a world very different from when you first arrived.
---
Check This Out Next
---