Football Manager 2022 is the latest entry for the football simulation game from Sports Interactive and SEGA, in a long running series. For the unfamiliar, the basic gist of the game is exactly as its name implies: placing you in the role of managing a football club, with all its highly complex and realistic intricacies in its mechanics, needing you to make important decisions that could make or break your team (and your career).
ARE YOU WINNING, SON?
Sports games typically tend to be focused on the players, and you don't need to look further beyond titles such as eFootball, PGA Tour, and NBA just to name a few. Football Manager 2022 places you in the more pencil-pushing, supporting role over being on the field or court, where you have to build those foundations to make the best team out of the people you have. Are you willing to bet on some rookie as the cornerstone of your entire strategy, or would you choose the tried-and-tested veteran?
It can get pretty overwhelming when you're a newcomer, or even someone not familiar with simulation games such as myself. For example, my lack of experience would suggest I should try out a more established club first, where my mistakes could maybe be less impactful, perhaps? I still would need to recognize the talent I might be missing out if I only focus on the biggest stars, something I could liken to trying to include a pub-star in some esports team stack. Finding the talent is just one thing: what about the long term investments, the roadmap to success, transfers, all that stuff?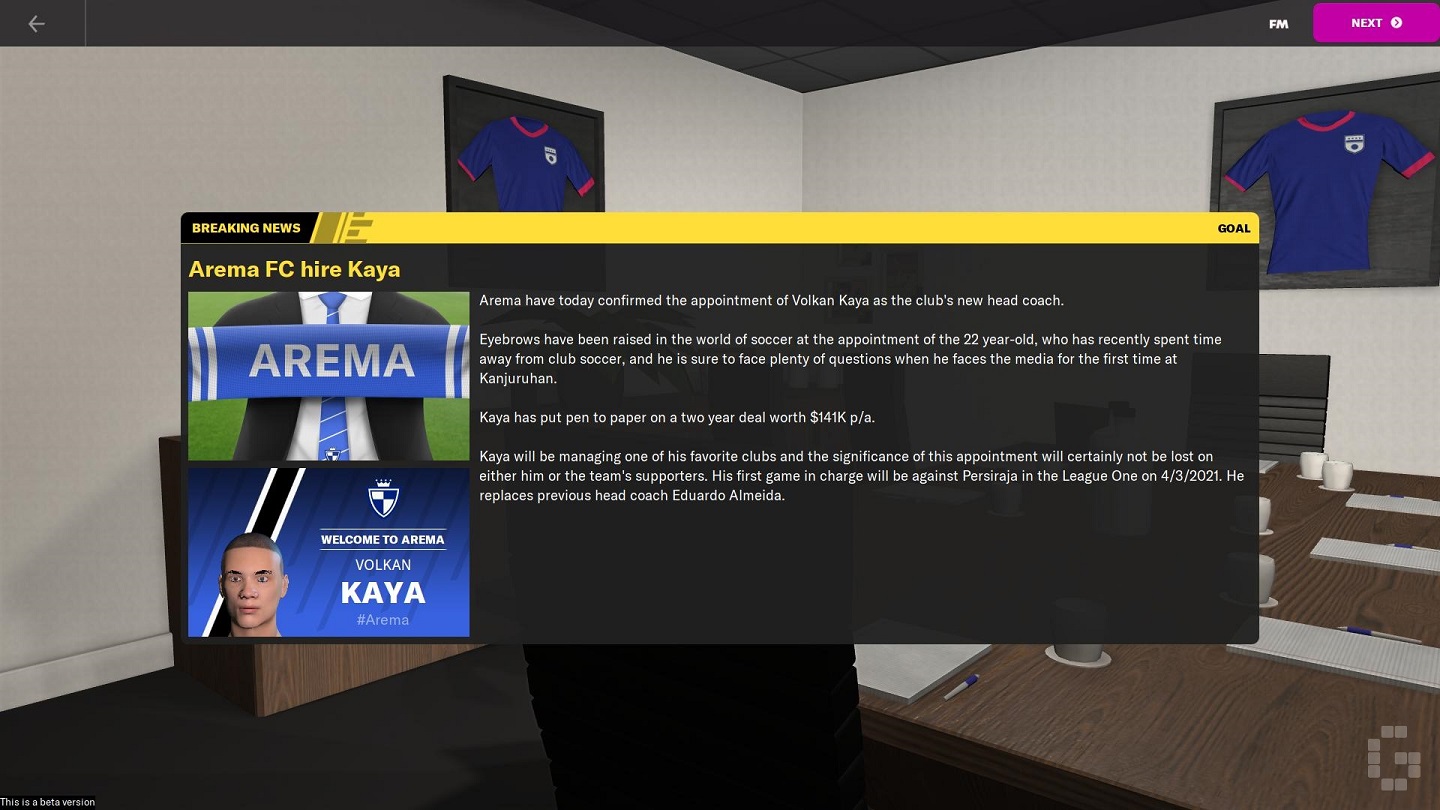 As always, you can expect the most realistic experience of being a football manager from the, well, Football Manager series. It could even prove a proper training ground to help you learn the workings of being The Boss (so to speak). As previously alluded, you'll need to be checking your finances and your staff, since the whole infrastructure can overall improve your team because morale is a thing, or being more popular giving you more space for negotiations, or the ever present need to unearth potential. I do not envy administrative back-ends.
HOW DO YOU WIN, SON?
To further enhance its realism and/or provide player options, Football Manager 2022 has various features to help you make those ever important decisions. Let's talk about some of the more important ones.
I think of the Data Hub as the array of dizzying numbers to go through. This brand-new feature is where you can find all you need to know about the Data and performance analytics. Go through the metrics to figure out if there's something that you need to address during the course of a match to further improve on. Individual player data will also be here, showing you their strengths and weaknesses you could use in some specific strategy. With the new visualizations via momentum graphs, zone maps and pass maps, the raw numbers don't need to be fully incomprehensible and daunting to parse, though I'm sure it'll still need some getting used to. Once you do learn it though, the experience gets that much more immersive.
Match Engine returns and promises to be better than ever to provide the best simulation of the on-pitch action. The animations have been improved and can better replicate natural player movements. They've also enhanced the AI significantly for a more lifelike flow to the passage of play during a match. The pressing system has seen a rework, giving you a better grasp on a player's sprint capacity, accuracy, and their potential to press an opponent. It serves to further emphasize the importance of a player's condition whenever they are fielded.
Last but not least, the Deadline Day hub. The most chaotic, dramatic and exciting "features" in just about any kind of competitive setting is now much easier to track. Read up on all the latest deals, rumours and agent offers of the seasons, with a dedicated screen monitoring the levels of interest from other clubs in various players. You could try snapping up someone whose contract is about to expire before anyone else can move, with the revamped UI also having a countdown timer towards the end of transfer windows besides any other breaking news on any transactions that could occur.
There's a staggering amount of these features within the game, many of which have been introduced in the previous games and gradually reiterated on over the years. What they have done is simultaneously crafting a more realistic, yet easier experience to ease into this managerial role, and should pose enough of a challenge even if you are a veteran. The game offers a highly intriguing simulation platform that has so many moving parts for those willing to invest and immerse themselves.
WINNING, SON
Football Manager 2022 can be a strangely compelling, addictive game even for a newcomer who hasn't thought much of simulation games, more so those with heavy emphasis on realism. Still, if you do decide to give it a try, it could be almost overwhelming to start, as the game really wants you to shoulder that heavy responsibility to somehow put together the Rube Golberg machine of a football team. Sports Interactive has definitely put in the effort to offer an overall better experience for many players.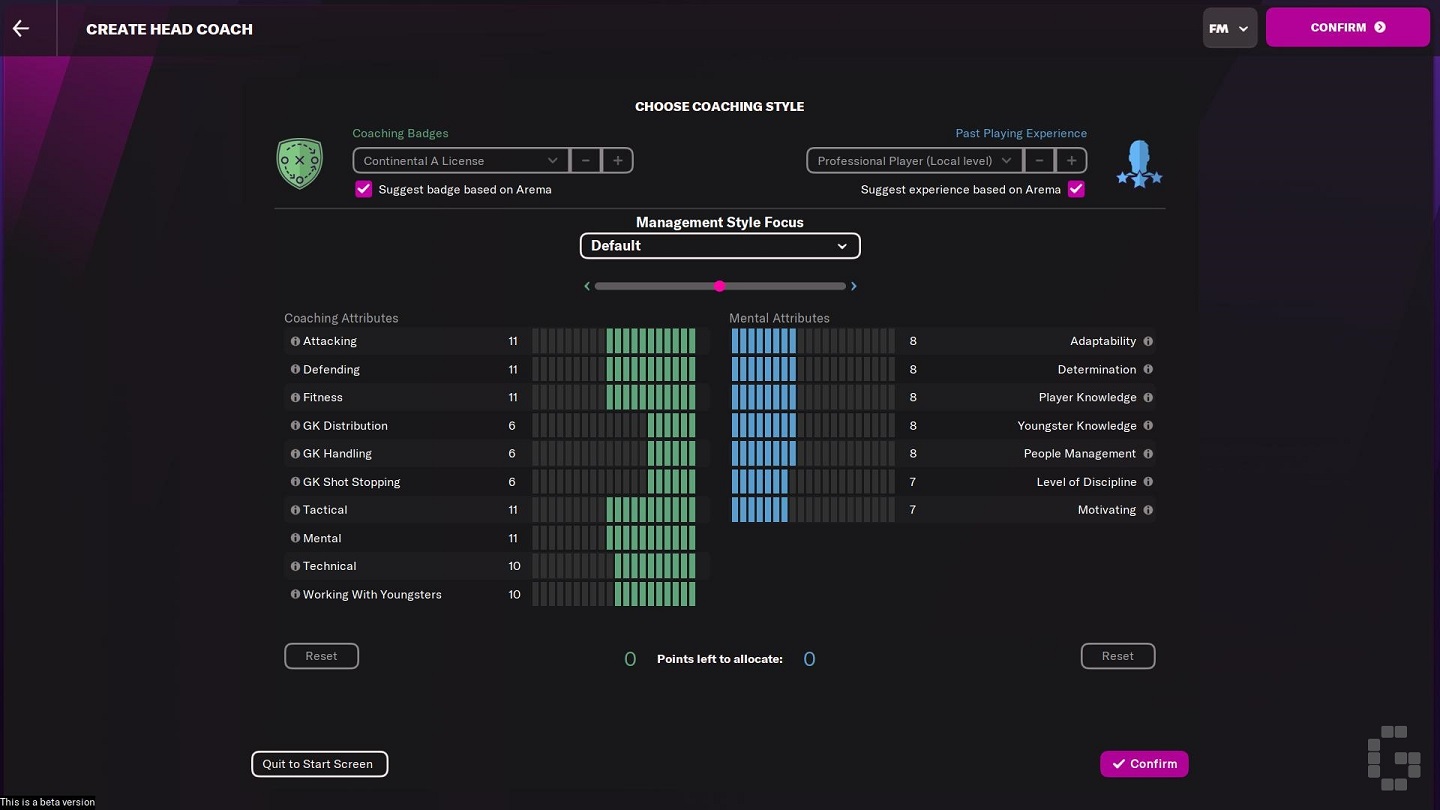 As it were, the game fully fills its purpose to be arguably the realistic and complex football manager simulator. The bugs may be small but admittedly it could add on to frustrations until they get fixed, like how the interface seems unresponsive at times, or how data overlaps in the hub screen. The nature of the game can make it a hard-sell for people not normally interested in either the sport or simulation as you are expected to be very efficient in juggling all the tasks rather than focusing on just one.
With all that said, if you're up to the challenge for either a realistic managerial simulation and/or a fan of the sport, Football Manager 2022 could be the title for you.
Football Manager 2022
Android, Epic Games Store, iOS, Microsoft Windows, Steam, Xbox One, Xbox Series X|S
Football isn't just about being the best and winning. It's about overcoming the odds, realising your dreams, and earning your success. Fighting your way to the top and shocking the world or clawing your way back from the brink – these moments taste sweetest. FM22 brings new, progressive ways to find your winning edge, instill your footballing style and earn it for the fans.
---
Check This Out Next
---
The Review
Football Manager 2022
Understanding the reasons for those massive paychecks and high turnovers
PROS
Has new useful features, e.g. the Data Hub
Various game and interface improvements
Hitting a new level in realism
CONS
Doesn't especially deviate from previous games, as is the nature of simulation titles
The ever-present bugs
Review Breakdown
Experience the off-pitch malding for yourself

0