If you're a fan of the popular mobile RPG Monster Strike, Justice Monsters V might just be the game for you. While we await the release of Final Fantasy XV, Square Enix launched a spin-off title in the App Store and Google Play Store for free, a game that merges pinball elements with RPG mechanics. Justice Monsters V is actually a playable mini game in Final Fantasy XV.
The core mechanic is almost the same as Monster Strike, aiming at enemies an
d firing off your character to hit at them, scoring points like typical pinball games, but attacking with each hit like an RPG. Defeated creatures can be recruited, each with its own traits and skills. You can later use them to defeat Lord, Vexxos, the villain/BOSS of the game.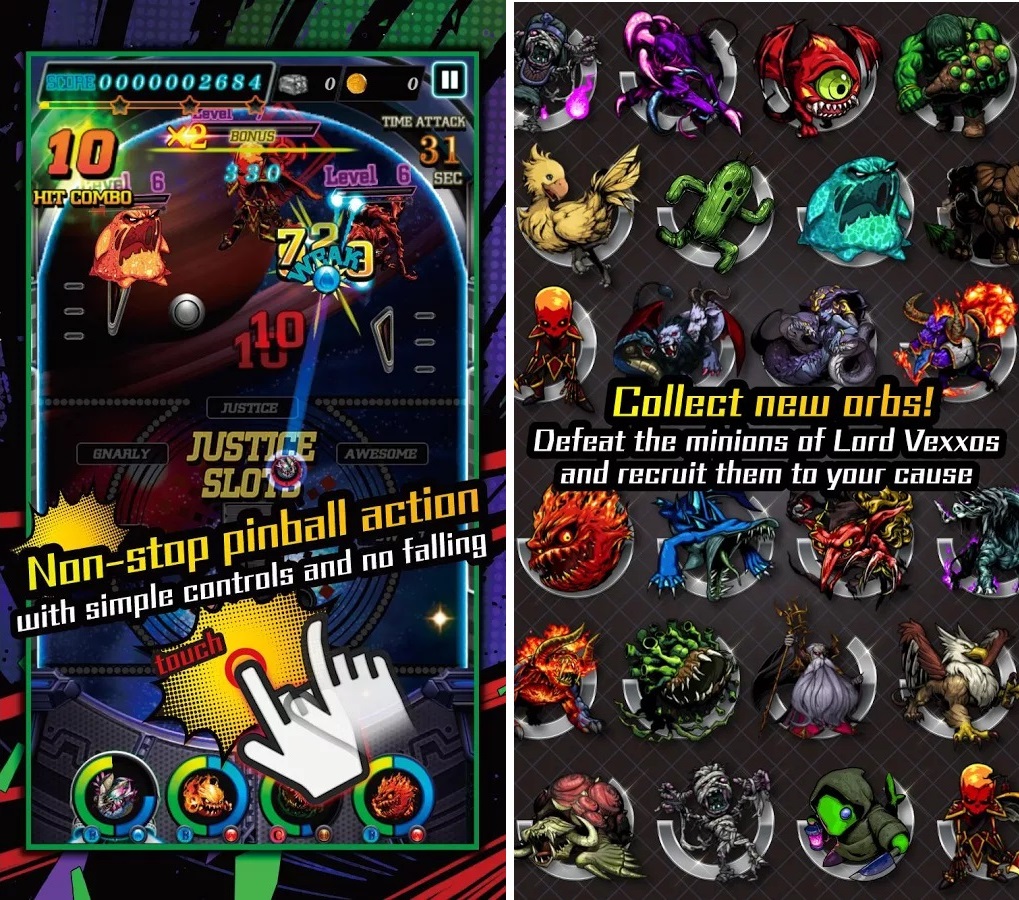 This game has, like most freemium games, in-app purchases, but it's worth giving a shot.
[btnsx id="871″]
---
Source: TouchArcade
---
Check This Out Next
---