Nippon Ichi Software has revealed the latest game in the Disgaea series, Disgaea 7 which will release for PS4, PS5, and Nintendo Switch on the 26th of January 2023.
According to Gamatsu, "the story [of Disgaea 7] is set in a world called "Hinomoto Netherworld Cluster," which is inspired by Japanese culture. The protagonists, wandering samurai Fuji and otaku girl Piririka, will fight through the world in order to regain the impoverished Hinomoto from invaders and overthrow the Ooedo Shogunate."
The Disgaea games are strategy RPGs in the vein of Final Fantasy Tactics and Fire Emblem. This latest title will feature a new system "Dodeka MAX" which will enlarge the characters so big that they leap out off the map. Units in this form can defeat multiple enemies with a giant powerful blow, open a giant treasure box and overall wreak havoc all around the map!
Several characters in the game have also been revealed, including the two main leads Fuji and Piririka.
Fuji (voiced by Kaito Ishikawa)
A love-hating lone samurai. A very "demon-like" demon who is "poor," "loves money," and is lazy. He is allergic to human-like expressions and has to cough up blood whenever he feels human emotions like love, friendship, and sympathy.
Piririka (voiced by Hiyori Nitta)
The super-naive Hinomoto otaku. A young CEO of a company who comes from another Netherworld was brought up in a sheltered upbringing. She is a Hinomoto otaku, although most of her knowledge is gathered from different films and manga so it often differs from the reality of Hinomoto.
Ao (voiced by Riona Imaizumi)
An emotionally unstable girl who claims to be Fuji's daughter.
Wey-yasu (voiced by Takuma Terashima)
The corrupt incompetent Shogun.
Seefour (voiced by Rina Kitagawa)
The thief of chivalry and explosive maniac.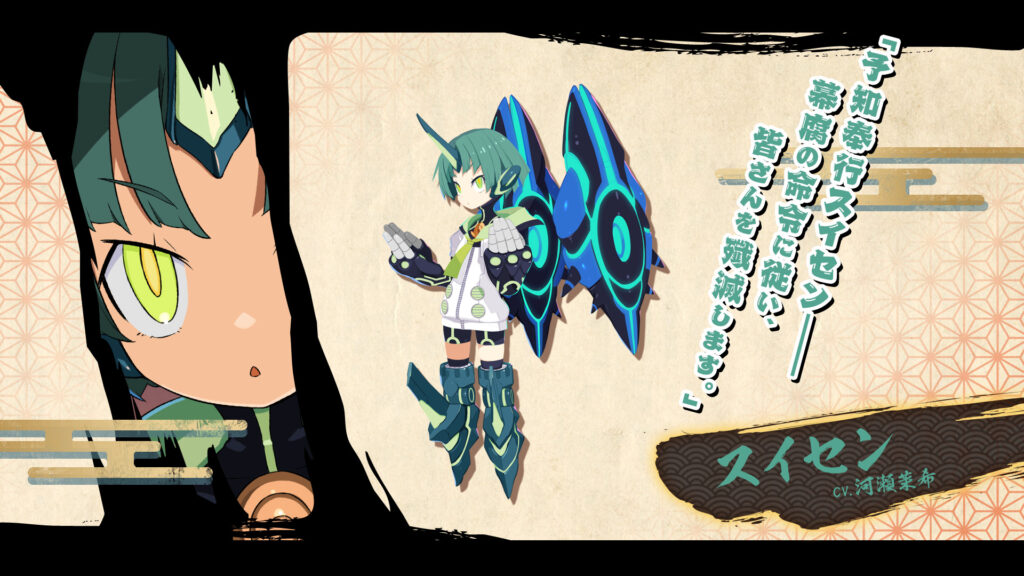 Suisen (voiced by Maki Kawase)
A humanoid weapon that sees the future.
Higan Zesshousai (voiced by Yui Kondou)
The strongest swordswoman, tired of swinging swords.
There will also be a Collector's Box for the game which will include the following content:
Soundtrack CD (two discs, 34 tracks) – Includes the main theme song "Hinomoto Unlock" sung by Hiyori Nitta, ending theme "Fuji no Gaika o Hibikasete" sung by Tomo Sakurai, and featured track "Akuma Zamurai Ai no Theme" sung by Kenyu Horiuchi, plus other game background music
Art book (A5 size, full color, 40 pages)
Special box (stores both the soundtrack CD and art book)
The Collector's Box does not include the game itself. It is priced at 3,300 Yen or roughly RM108.
---
Check This Out Next
---