The Danganronpa 2 and Identity V crossover will commence 7 December! A new trailer has been posted via the official Twitter which you can check out here. The original teaser for the collab can also be seen below:
Four characters have been shown off for this round of the collaboration, two of which we had previously reported on here. You can check them out again as follows:
To introduce today's manor visitor ——her life motto is "sacrifice for others." Did you get it? She is the "Super High School Level Health Committee Member" Mikan Tsumiki. Doctor Emily will be dressed up like Mikan this time.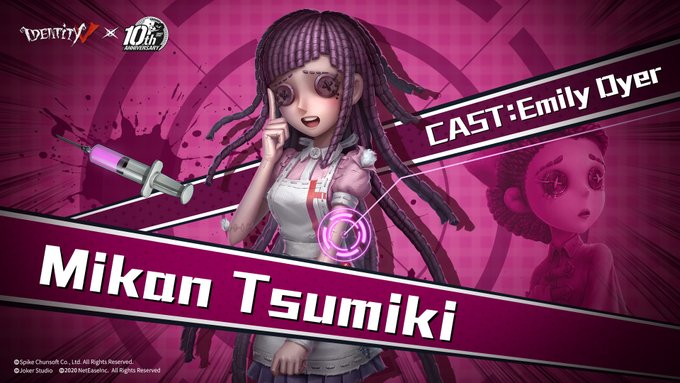 She's a bit corky and can sleep anywhere when she's relaxed. However, her concentration during a game is amazing! The "Super High School Level Gamer" Chiaki Nanami, will be played by the mechanic Tracy! Stay tuned!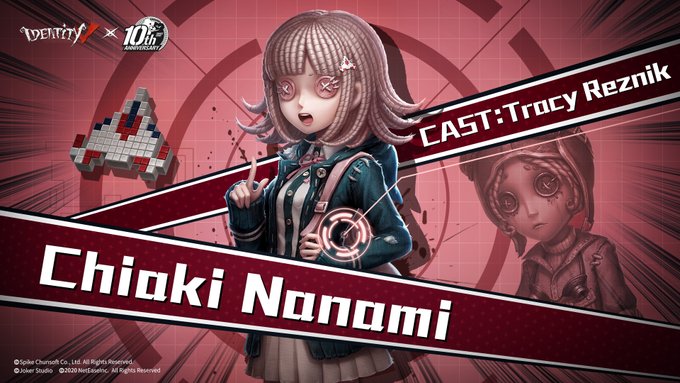 And the new ones include Nagito Komaeda:
He is a man that never spares gentle smiles but also with hidden secrets. The "Super High School Level Good Luck" Nagito Komaeda v.s. the retired mercenary Naib Subedar! Will this dangerous game be comparable to what he experienced on the battlefield?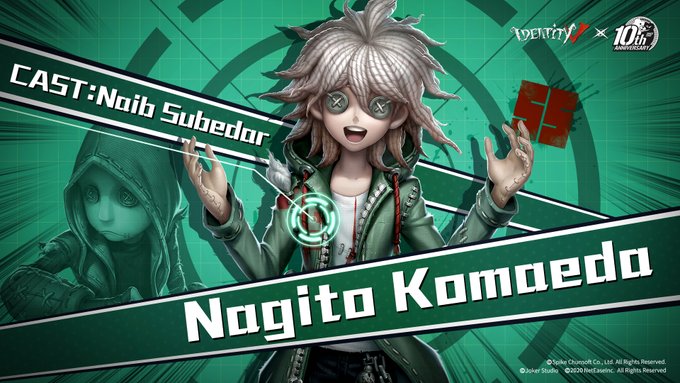 And Hajime Hinata.
He forgot why he came to this place of despair. But he keeps moving forward with hope. The destined extraordinary boy "Hajime Hinata", will be acted by the prospector Norton Campbell and bring special surprise for the manor.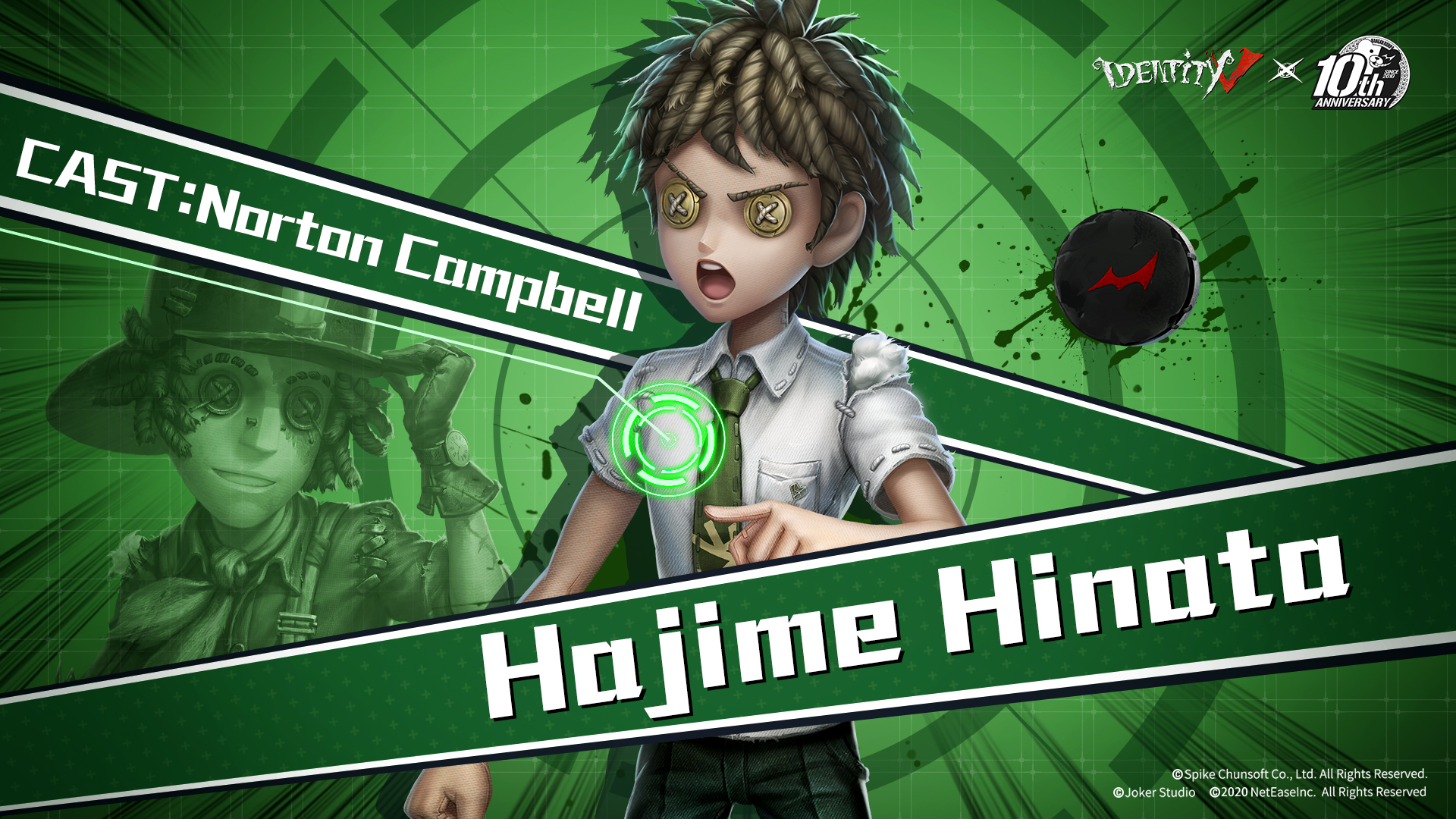 The teasers don't mention if the original run skins will be available, but if you like either of the games, then be sure to join in the Danganronpa 2 despair fun times in Identity V.
Identity V
Android, iOS
Join the Thrilling Party! Welcome to Identity V, the first asymmetrical horror mobile game developed by NetEase. With a gothic art style, mysterious storylines and exciting 1vs4 gameplay, Identity V will bring you a breathtaking experience.