After their previous Danganronpa crossover event, Identity V will once again be collaborating with the super fun highschool murder game with Danganronpa 2! Teasers have begun popping up on the official Twitter, with two characters revealed so far. One is Mikan Tsumiki:
To introduce today's manor visitor ——her life motto is "sacrifice for others." Did you get it? She is the "Super High School Level Health Committee Member" Mikan Tsumiki. Doctor Emily will be dressed up like Mikan this time.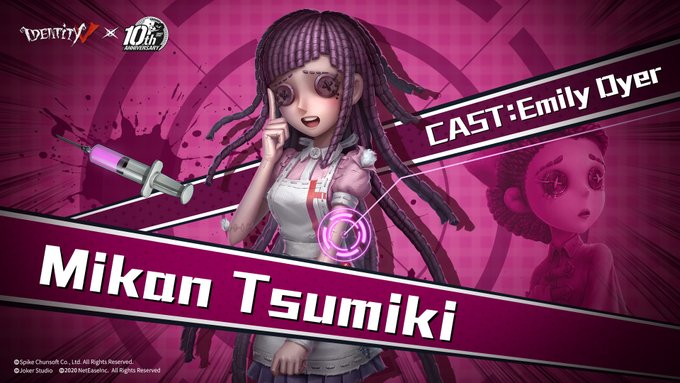 The other is Chiaki Nanami:
She's a bit corky and can sleep anywhere when she's relaxed. However, her concentration during a game is amazing! The "Super High School Level Gamer" Chiaki Nanami, will be played by the mechanic Tracy! Stay tuned!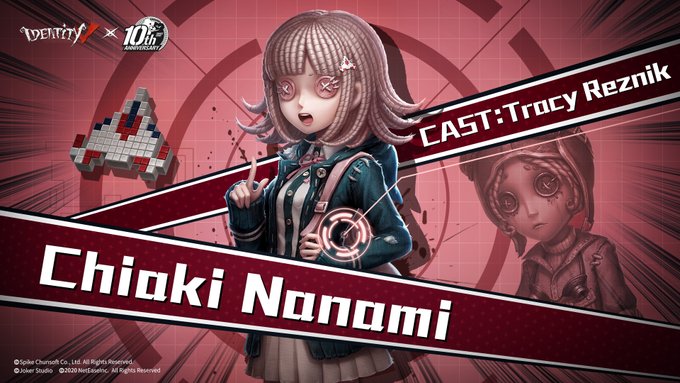 Going by the previous collaboration, there could be at least two more characters, with one skin each remaining for a Hunter and a Survivor. We'll have to see if the Danganronpa 2 collaboration will also rerun the original Danganronpa skins for Identity V.
Keep an eye out for special campaigns and rewards to go with the collab, and good luck if you're trying to obtain these collaboration limited skins. The first collab was announced in April, then launched late May for worldwide servers, so players could expect this one to go live sometime late December or early January.
Identity V
Android, iOS
Join the Thrilling Party! Welcome to Identity V, the first asymmetrical horror mobile game developed by NetEase. With a gothic art style, mysterious storylines and exciting 1vs4 gameplay, Identity V will bring you a breathtaking experience.