D4DJ has teased an upcoming Shin Godzilla collaboration, with no release date or more details.
The official twitter has been tweeting images of a strange creature appearing in Ameza, in a pseudo news report style.  What started as a tail emerging from the ground has become a full-on appearance of "Kamata-kun", the second form of Shin Godzilla.
Considering the big media push for Godzilla from Legendary's Monsterverse to the new anime and slew of mobile games, it's no surprise that the Godzilla IP would make its appearance in mobile games.
That being said, we'd be lying if Shin Godzilla, arguably the darkest of the modern Godzilla interpretations, crossing over with the incredibly upbeat D4DJ wasn't the last thing we'd expected for either brand.
Shin Godzilla's Multiple Stages
One of Shin Godzilla's unique gimmicks was its multiple stages, where it evolved from a singular tail all the way up into the radioactive death-beast. Despite the much more serious tone of Shin Godzilla, it has a pretty light-hearted marketing side, with the second form, Kamata-Kun in particular getting a lot of attention for its more cute design.
Bushiroad haven't revealed any details about the possible D4DJ Shin Godzilla collaboration, since it looks like the teaser program is still underway. The game recently just announced the release date for its English version, so its unknown if this event would also eventually come to the English app as well.
D4DJ has been no stranger to collaborations, with the rhythm game being a great vehicle to promote upcoming songs as with the Hololive collaborations, or remixes of fan favorites as with the Monster Hunter events.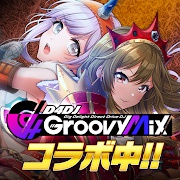 D4DJ Groovy Mix
Android, iOS
From original songs with the theme of DJ, anime, special effects, J-POP cover songs, More than 130 songs including famous drama songs, game instrumental songs, and original songs by artists have been implemented! The new rhythm game "D4DJ Groovy Mix" is here!
---
Check This Out Next
---