Have you been joining in the count down to the launch of SINoALICE Global? The 100 days has been ticking down, with official social media sharing various lore pieces and character introductions as the days pass. If you haven't, you might be missing out on some fun stuff! Here's the initial character sheet for Alice: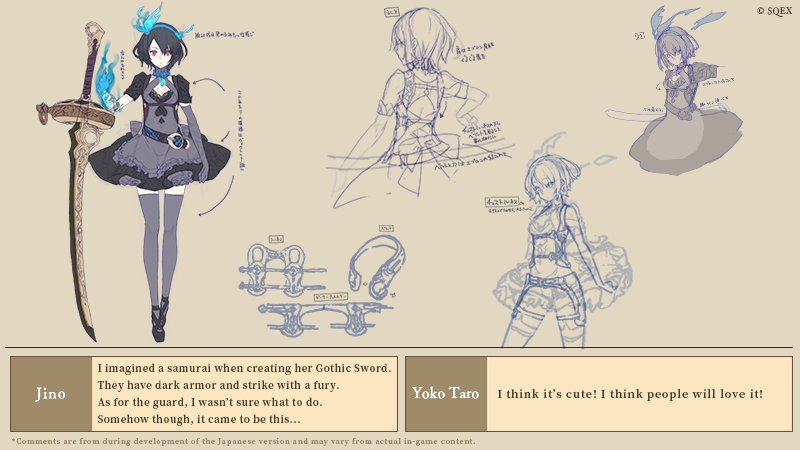 But with Yoko Taro chiming in, his comment had been revised to the one below: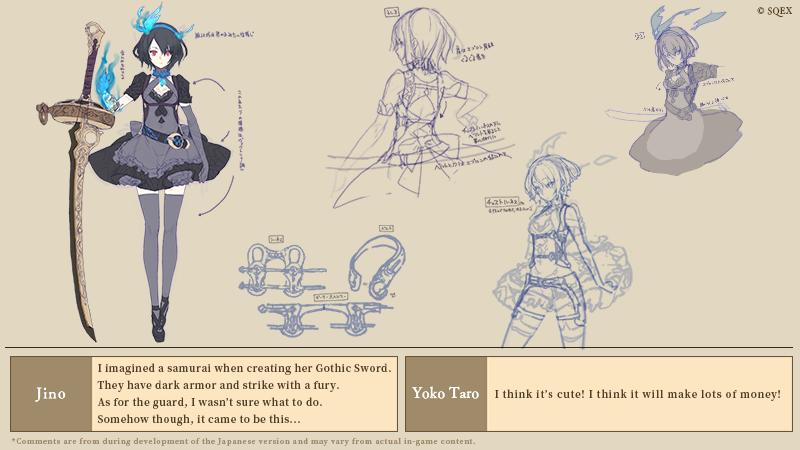 The 100 day count down missions have likewise have been underway for SINoALICE Global, with the first two being:
Mission 1: Reach 30,000+ social media interactions and get 100,000 Gold on release.
Mission 2: Reach 50,000+ social media interactions and get 150,000 Gold on release. Clear Mission 2 to unlock Mission 3.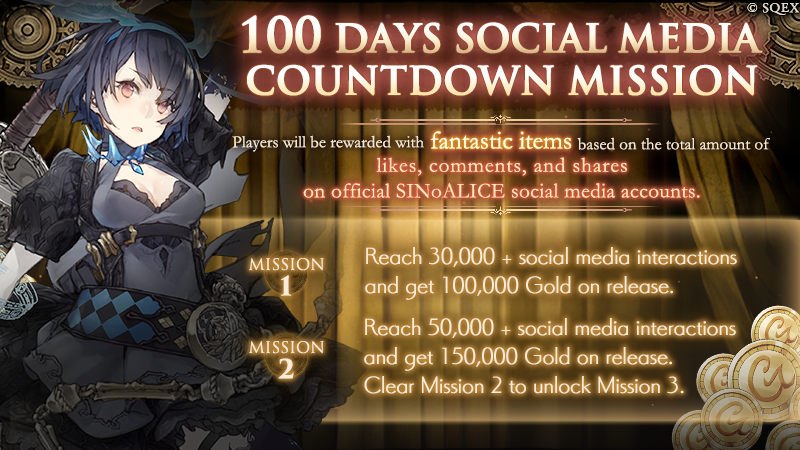 You may also ask questions of the team in charge and see if you can get yours answered! For Twitter, you can reply to this Tweet. From the initial Q&A, we learn that:
Some content may release faster than it did for the Japanese version. Simultaneous events and other releases will be prioritized for the global version.
No changes have been made to the story and game system. For global, players can re-draw their first Grimoire and a new skip feature has been added.
They can't answer anything regarding Nexon's departure.
Six languages will be supported: English, Korean, Thai, German, French, Spanish
iOS pre-registrations begin "soon".
The world of SINoALICE can be enjoyed as an independent universe.
They won't let the current pandemic delay the game, and they're sure the world won't lose to it either.
We're about 70 days away to the Beginning of the End. Are you ready?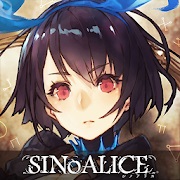 SINoALICE
Android, iOS
Fairy tale characters fight to "revive their author". Enter the dark world of SINoALICE as imagined by Yoko Taro (Drakengard, NieR).