A brief look into Genshin Impact's next mini event, Contending Tides, has been posted on the official forums.
During this event, Travelers can participate in challenges at Dadaupa Gorge's Meaty Arena and earn Primogems and other rewards by completing challenges at various difficulties.
Running from 2 April 10:00 to 12 April 03:59 server time, players will need to be Adventure Rank 20 or above to begin Contending Tides. The details are given as follows:
Starting from the first day of this event, a new challenge with three difficulty levels will unlock every day. Travelers can select the difficulty at which to attempt a challenge. Completing a challenge at a higher difficulty will also automatically clear any lower difficulties.
Each challenge has up to three completion criteria. All criteria must be fulfilled to complete the challenge.
Each challenge will enhance certain abilities. Pay attention to the bonus effects and use them to maximize your advantage.
Changing your World Level will not affect the difficulty of event challenges.
It works pretty similarly to domain challenges and/or mini abyss with the pseudo blessings of the abyssal moon. Check out our overview of the event with all the challenges you can face here.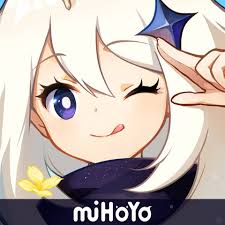 Genshin Impact
Android, iOS, PlayStation 4
Step into Teyvat, a vast world teeming with life and flowing with elemental energy. You and your sibling arrived here from another world. Separated by an unknown god, stripped of your powers, and cast into a deep slumber, you now awake to a world very different from when you first arrived.