The year 2016 is coming to an end, leaving us with so many great games in these past 12 months. With the mobile gaming market expanding ever so rapidly, I on the other hand have tried and is still playing them because they are worth keeping in my phone. There're so many games that were out this year but only a few that has made it into my list based on my preference and the limited time I have. So here are my top 5 free games of 2016.
1. Final Fantasy Mobius
Final Fantasy has been my favourite game of the year so far. The game was released on June 15th last year back in Japan and it was only released in the global market in August this year. I was captivated by the graphics and the gameplay it has to offer. Final Fantasy Mobius is a card game with turn-based 3D action battle system that utilizes the cards in your deck as a supplement to help you battle monsters. During battles, you will consume elemental orbs based on the card's cost in your deck to deal magical damage. You can of course deal non-elemental normal attacks to deal damage and gain orbs but to take down a boss, you will need some elemental cards' help to quickly deal with the monster.
The game not only has impressive graphics, it also has an in-depth story line. The story revolves around you, who was found in the world of Palamecia with no memories of who you are or what you are. Along with many others, you were given the name "blank" and an omnipresent voice called "Vox" guides you further into the lands to fulfill your destiny to be the Warrior of Light, along with the rest of the other "blanks" there. You can give yourself a name to be called instead of "blank" which is applied to everyone who is chasing to claim your name to become the Warrior of Light. Because of this, I named myself "Flaccid Kitty" which makes the game ever more entertaining as everyone in Palamecia is chasing after the destined name of "Flaccid Kitty". The conversation is also hilarious for every time they mentioned my name. Thus the adventures of "Flaccid Kitty" goes on in Palamecia to become the Warrior of Light.
Download: Final Fantasy Mobius
2. Final Fantasy Brave Exvius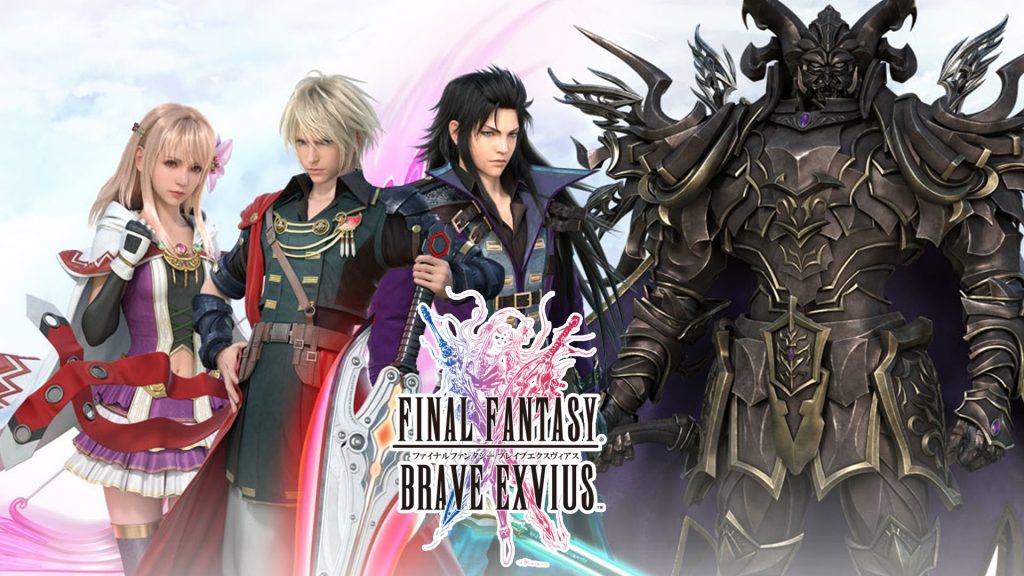 Well another Square Enix game? Why not? I've loved the Final Fantasy franchise ever since I played my first game, Final Fantasy VII. Final Fantasy Brave Exvius was released in Japan first on October 22nd 2015 and was later released globally on June 29th this year. The game has received many positive remarks with an ever expanding story and events as well. The game has the same gameplay style as Brave Frontier, a game published by Gumi. However the game allows you to roam certain maps freely, which simulates the classic Final Fantasy games. 
Overall, the game has a very nostalgic feel towards the Final Fantasy franchise and with the ever expanding world of Final Fantasy, many of the characters were derived from the universe. With the recent release of Final Fantasy XV, Final Fantasy Brave Exvius did not hesitate to include Noctis into the game as well. With the next update that they have announced, Square Enix will be including characters from Kingsglaive Final Fantasy, our beloved Ulric. Being an ex-player of Brave Frontier, I enjoyed playing Brave Exvius with its interesting lore.
Download: Final Fantasy Brave Exvius
3. Kingdom Hearts Unchained X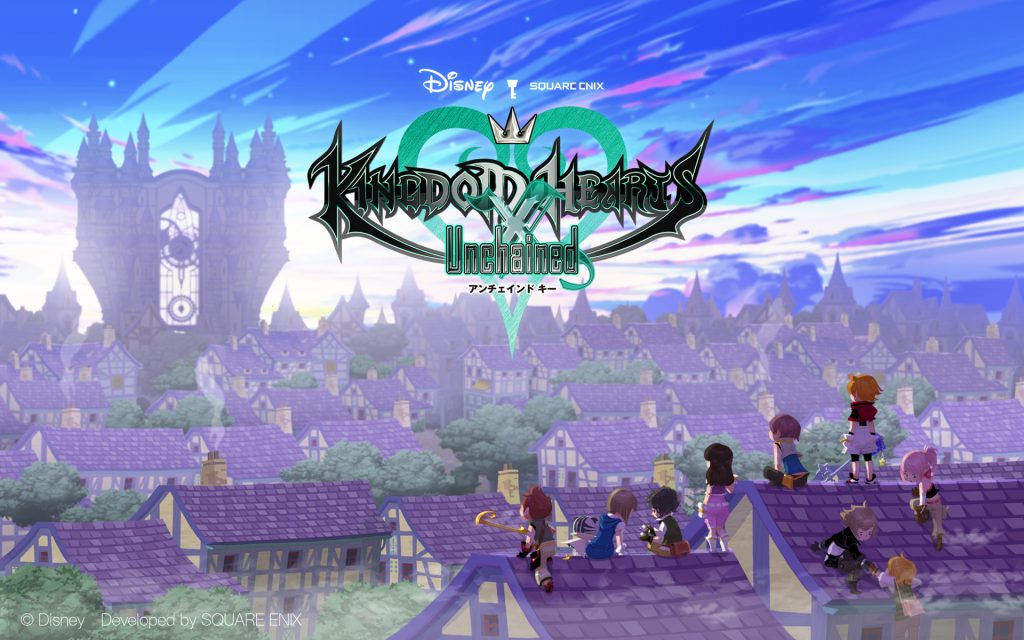 Wow, Square Enix really has a lot of popular IP franchises. When I heard about Kingdom Hearts Unchained X, I immediately hopped on the hype train. The game was released in Japan on September 15th and later in April and June 2016 for North America, Europe and Australia. Unfortunately, the game was never released for global and is only released in those regions. Nonetheless, that does not stop me from downloading it and playing it on my Android phone (thank god for Android apk sites). As the Kingdom Hearts franchise grew larger and garnered a huge community, Square Enix has put their foot down into the Mobile Gaming world which gave birth to Kingdom Hearts Unchained X.
In an interview with the co-director for the game, Tetsuya Nomura, mentioned that the Kingdom Hearts Unchained X story was set back way before the first Kingdom Hearts game for the PS2. The lore in the game unravels the mystery of the Keyblade War of what and how it was provoked. The game will also shed some light in the upcoming Kingdom Hearts 3 for the PS4. With a turn-based action RPG, the game allows you to freely explore each stage as well, collecting loots. The graphics of the game may not look 3D attractive, but the gameplay is fun as you strategize your attacks to dish out damage on the Heartless. There is also a multiplayer mode that enables you to fight alongside with your party members against a raid boss that drops some neat rewards.
Download: Kingdom Hearts Unchained X (PS. It is an Apk site so search and download at your own risk)
4. Pokemon Go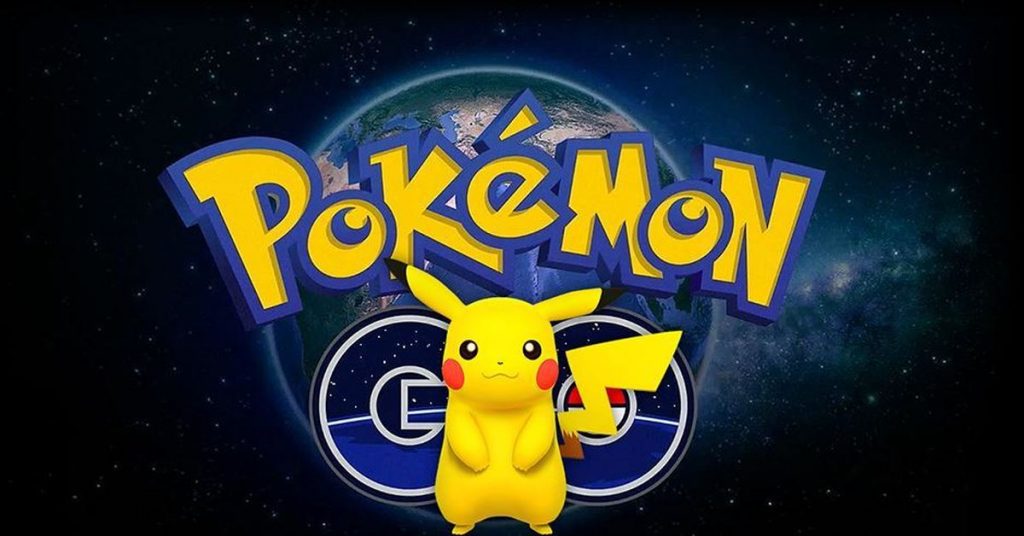 This article wouldn't be complete without mentioning Pokemon Go. Pokemon Go was the mobile game sensation of the year and being the Best Mobile Game of the Year 2016, the game has lived up to the title. Back when it was first released in July this year, the game has become one of the fastest growing and most downloaded game in 2016. With many Pokemon fans out there that grew since the 1990s, the game has been a hit among us to play the augmented reality mobile monster catching game.
With over 150 catchable Pokemons now, Niantic did not cease to update their content to provide the best mobile AR game to players. New hatchable Pokemons were recently added with the most anticipated Pokemon, Ditto added as well. With the new updates, Niantic has regained new and casual players around the globe after their dry season in the past few months. The game has invoked many restaurants and malls to even put up Pokemon Go events to attract customers to their premises as a means of business strategy. However the game is not just a fun game with no actual meaning to it. Because playing the game requires you to move around and even traverse to other sites to catch specific Pokemons, Niantic is encouraging players to exercise and have fun outdoors with family and friends. It was all for a good cause and that is one of the reasons I still keep it on my phone.
Download: Pokemon Go
5. Clash Royale
Last but not least, Clash Royale made it into the list! Well the game is simple yet it requires strategy and meta to build an effective deck against the many different opponents. The game was released this year on March 2nd which has gained popularity based on their Clash of Clans community. With a myriad of cards for you to choose from and upgrade, it is a pretty balanced game for free-to-play players to match up against those who make purchases in game. It has one of the most strategic builds that makes the game fun to pit against other players. Because of its competitive gameplay, the game was included in E-Sports that allows players to compete for prize money.
Supercell is a very dedicated game developer that commits to their community almost every month. The game will always reveal new cards and new event stages to keep their players busy. Card balancing will also be applied in every update announcement. With their new feature allowing players to request epic or legendary cards, there are also other ways for newbie players to gain those epic and legendary cards easily. This makes the game friendly towards players who do not want to spend much or spend at all in the game to be able to match against those who pay more. With the many new cards and mechanics in the game, it is fun to play among your friends and rise up the leaderboard with your cleverly devised deck.
Download: Clash Royale
---
Out of these 5 free mobile games, I have kept 4 of them in my mobile. I am still actively playing Final Fantasy Mobius, Brave Exvius and Kingdom Hearts Unchained X. While at times, I would occasionally whip my phone out to check on the nearby Pokemons. The only game I have actually stopped playing is Clash Royale as time has only permitted me to commit to 3 games. Is that a lot? Well I tried my best to play Clash Royale but it isn't as fun when there are no friends to play and compete with. Nonetheless, if you think these games suit your style, go ahead and download them. If you already have then that is good and we are on the same page. *winks
Cheers to the new year of 2017!