During our time at the Busan Indie Connect Festival 2023, we got to meet with Ye Jun Jung, a solo developer of BINU Games and the creator of Maelstream, an action RPG for mobile devices.
[Interview is edited for clarity] 
Maelstream is an action RPG mobile title set in a post-apocalyptic world where players control various anime-style characters in a 3D environment combating enemy hordes.
Would like to introduce yourself? 
Ye Jun Jung: Hi. My name is Ye Jun Jung and currently developing alone in our company name of BINU Games. BINU is a meaning of shortened way of be in a new universe as I think the games have charming points of experiencing new worlds.
Can you have a short introduction about your game, Maelstream?
Ye Jun Jung: Maelstream is a mobile action RPG. As the player plays the game in the point of view of a drone, they control the drone to fit the screen to the combat action.
As you contain the animation of monsters and characters, you get the hard energy from viewers. Those energy makes your skills to be activated and after the stage, you get from viewers some level-up items. It's currently in development and the unique stories on more stages will be published.
Can you share any funny or proud memories of when you were developing this game?
Ye Jun Jung: Since I'm developing this game alone, there were many hardships, but I think the world in this game is very attractive. So I kept going, by getting some more feedback and more like business talks. That's all I think.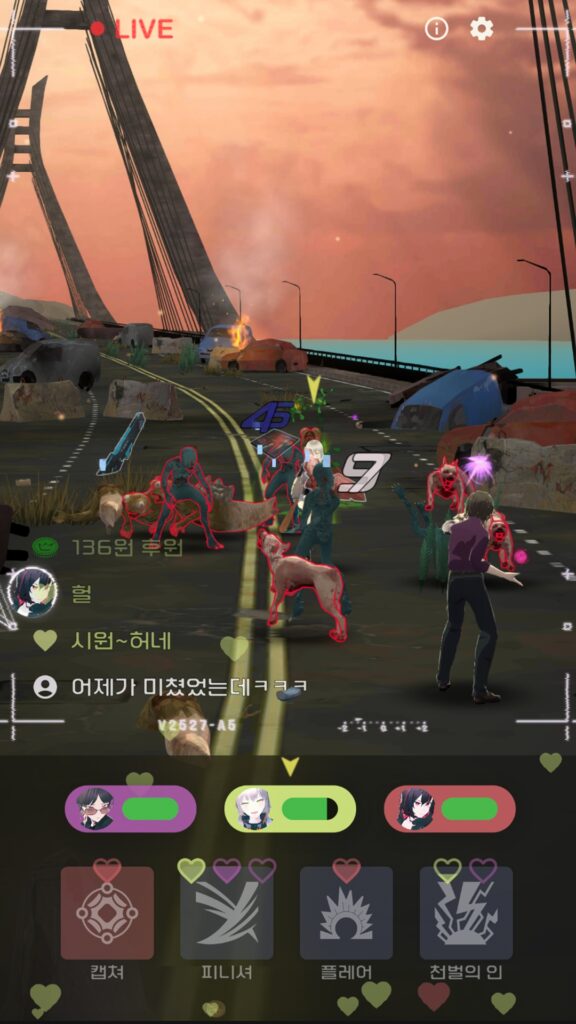 How long did it take to make this game? 
Ye Jun Jung: I planned this game and studied how to develop for two years. And this game now just took half a year to be a game by using various graphic assets and the resources I have.
Is there anything else you want to share with us?
Ye Jun Jung: The game will be published in May 2024 on Android and iOS markets. And I'm firstly targeting the Asia market. So I'm hoping to see many players play my game. Thank you.
At the moment, BINU Games has no established official accounts on social media platforms yet, but Ye Jun Jung plans to launch the company's social links in January 2024.
Maelstream is currently still in development and is scheduled to release sometime in May 2024 for both Android and iOS devices, and will launch in 2 languages, Korean and English.
---
For more information about Busan Indie Connect Festival 2023:
---
Check This Out Next
---