YoRHa Type A No. 2 aka A2 maintains her ferocity as a Nendoroid. The small and adorable figure can even enter berserk mode.
It stands at a mere 3.9 inches tall, but will definitely strike fear into the hearts of enemy androids.
Check out some of her poses below: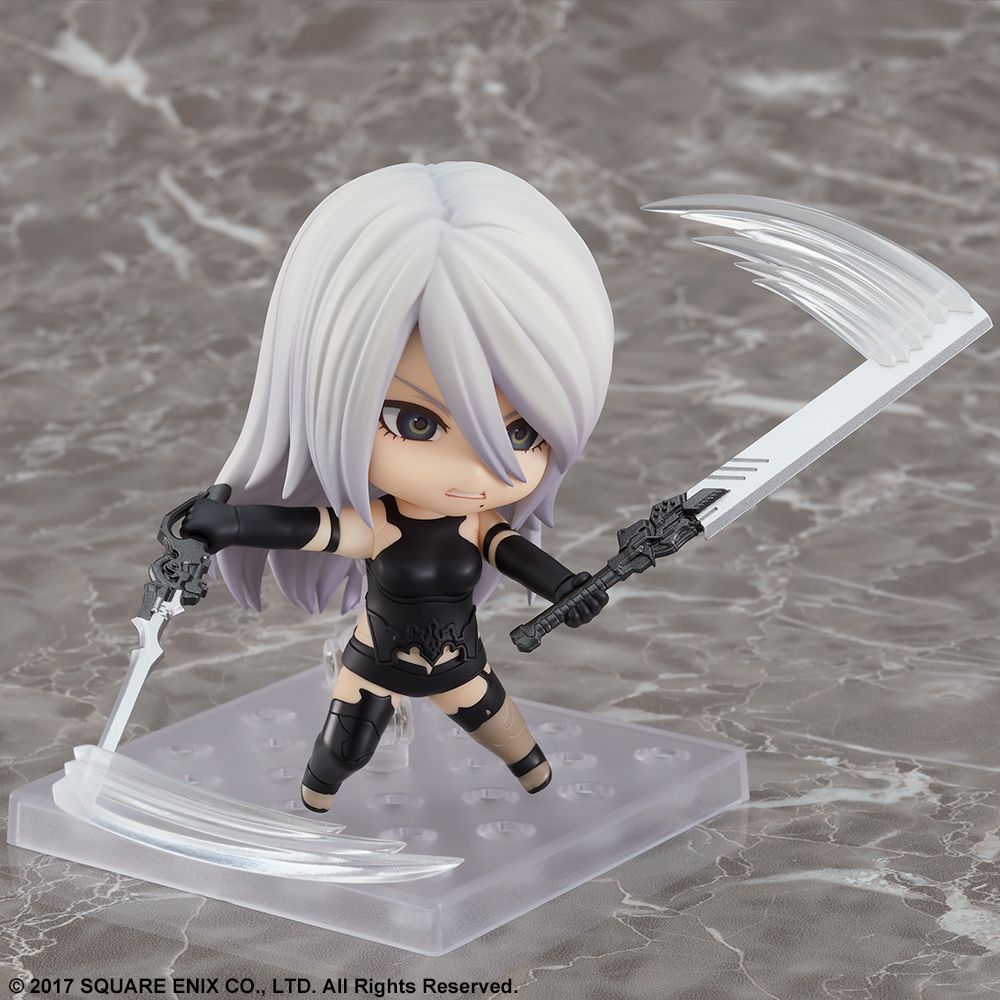 Capable of wielding her weapons or just striking a pose, A2 makes a great addition to the shelf of any NieR: Automata fan.
From NieR:Automata comes a Nendoroid of A2 (YoRHa Type A No. 2)!

Three interchangeable face plates are included along with two sophisticated weapons with the Type-40 Sword & Type-40 Blade!

Effect parts to display A2 swinging her weapons are also included. Enjoy recreating scenes from the game in Nendoroid form!

Display stand included.
The product is currently available for pre-order and is priced at 62.99 USD. It is estimated to ship in the future sometime in January 2022. To pre-order the Nendoroid, visit Square Enix's online merchandise store.
A2 is currently available in the latest game of the NieR series, NieR Re[in]carnation, as a limited-time collaboration event character. Players have until September 7th to get her alongside the other crossover characters from NieR: Automata, such as 2B and 9S. You can read more about the event here.